Main content
10 learning recommendations for new and boosted careers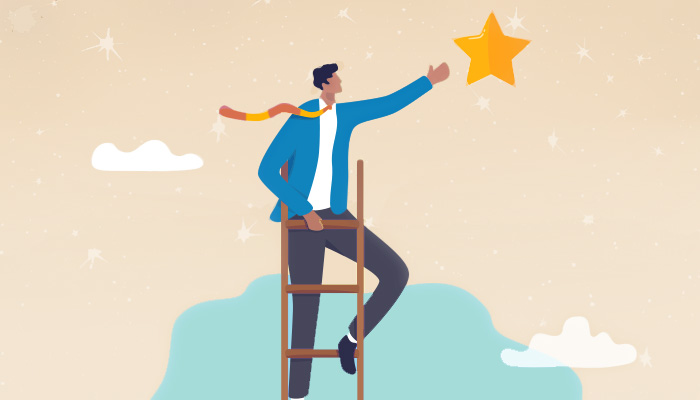 For learners looking to start a new a career, there are a variety of options that can align better with their personal interests and offer more income potential. For those satisfied in their current job but who need to bolster specific skills — like being prepared for the increase in use of Artificial Intelligence (AI) — today's latest learning can help them rise in their organization's leadership ranks.
At Emory Continuing Education (ECE), we are often asked for tips to help learners progress in their careers or to help them find new ones. We've created a list of our top 10 learning recommendations — five for those seeking new career paths, and five for those seeking a career boost.
Top 5 learning titles for launching a new career

Ready for something new and more rewarding or just a real career path, period? Here is a list of learning with which our students are finding success. 
Do you enjoy learning about the legal system? Do you find yourself interested in legal dramas and films? Do you like to research and investigate? Then ECE's Paralegal Certificate program could be right for you. The program prepares college graduates with the knowledge and skills necessary to enter the legal profession.
Becoming a paralegal is a great career choice in tougher economic times as legal firms tend to hire more paralegals during recessions. International legal professionals can also take advantage of an Emory Paralegal Certificate as it allows them to enter the field of law in the US without requiring them to earn an additional degree.
Health & Wellness Coaching Certificate
Would you like a career in which you help others realize better physical and mental health? ECE's Health and Wellness Coaching Certificate Program will teach you the skills needed to support individuals in their quest to better manage their wellbeing.  
Through weekly coaching practice sessions, as well as a mentored coaching practicum, experienced instructors will provide thorough, development-focused evaluations and individual feedback that will help you launch a career in this specialization.
Business Intelligence for Data Science and Visualization Certificate
The U.S. Bureau of Labor Statistics (BLS) anticipates some 40,500 new data scientist jobs in the coming years. With ECE's certificate program, you'll discover how Artificial Intelligence can help companies organize and interpret large quantities of data — a high-demand skillset.
With average salaries over $100,000 according to BLS, Data Scientists develop skills focused on data analytics and visualization. ECE's program provides hands-on projects and assignments in these and other areas, empowering students to utilize their skills in real-world scenarios.
Digital marketing is a key skill needed today by virtually any company offering a product or service, in any market.
In the certificate program, you'll learn to harness the power of online communications and marketing. You'll discover how digital marketing drives business growth through effective campaigns using Facebook Ads, Google Analytics, A/B tests, and other tactics.
Event Planning and Management Certificate
Demand for event planners is growing by 18 percent a year, much faster than average, according to BLS. It's a great fit for those who enjoy researching, planning and hosting weddings and parties, as well as for those looking to successfully organize corporate events.
Do you have a creative eye for designing spaces and lighting? Are you great at planning interesting menus for groups of people? In this certificate program you'll discover how to put those skills to work in a variety of professional pathways including: travel and tourism; meetings and conventions; cruise ships; hotel and lodging management; and food and beverage service management.
Top 5 learning titles to boost your current career
Are you ready to rise above your peers and take your performance to a new level? Are you seeking skills in line with the upcoming AI transformation in the workplace? If so, we recommend these learning titles. 
Management skills are a key ingredient for those looking to move into higher-level, better-paying roles within their organizations, but management doesn't always come naturally.
Whether you're struggling to lead your former peers or finding it difficult to let go of the work you used to do so well yourself, this program will elevate your game. You'll gain increased self-awareness and an expanded toolkit to help you navigate the many challenges related to managing others.
Graphic Design and Visual Communications Certificate
Do you have an untapped creative side? Wish you could create better presentations, flyers, and other business assets as part of your job?
In both print and digital media, design is everything. In this program you'll learn how to create professional content for your clients, employer or even yourself, as you master the fundamental concepts of visual communication.  
Lean Six Sigma is "a fact-based, data-driven philosophy of improvement that values defect prevention over defect detection," according to the American Society for Quality. It's a way of demonstrating the organizational skills that companies need and is a key check box for many management roles.
The ECE Six Sigma programs teach essential tools and techniques to make impactful change in your organization, while helping you increase your marketability for future career opportunities.
Human Resources Management Certificate
BLS foresees some 12,600 new jobs for HR managers in the coming years. Through the certificate program, entry-level HR professionals and administrators can gain the skills they need to rise within their organizations.
ECE utilizes learning materials developed by leading HR experts and legal counsel, covering a multitude of HR topics in a streamlined, hybrid format.
Project Management Certificate

Project managers play a critical role in helping companies successfully adapt to changing needs. With 56,000 new jobs anticipated in the coming years, according to BLS, project management is a fast-growing field.
Through this ECE program you'll build your skills as a leader within your organization, and gain the insight into the latest tools and techniques needed to be a successful project manager.
If you have questions about these titles or any others, please contact the team at Emory Continuing Education. Consider us a partner in your learning journey.