Main content
Health and Wellness Coaching Certificate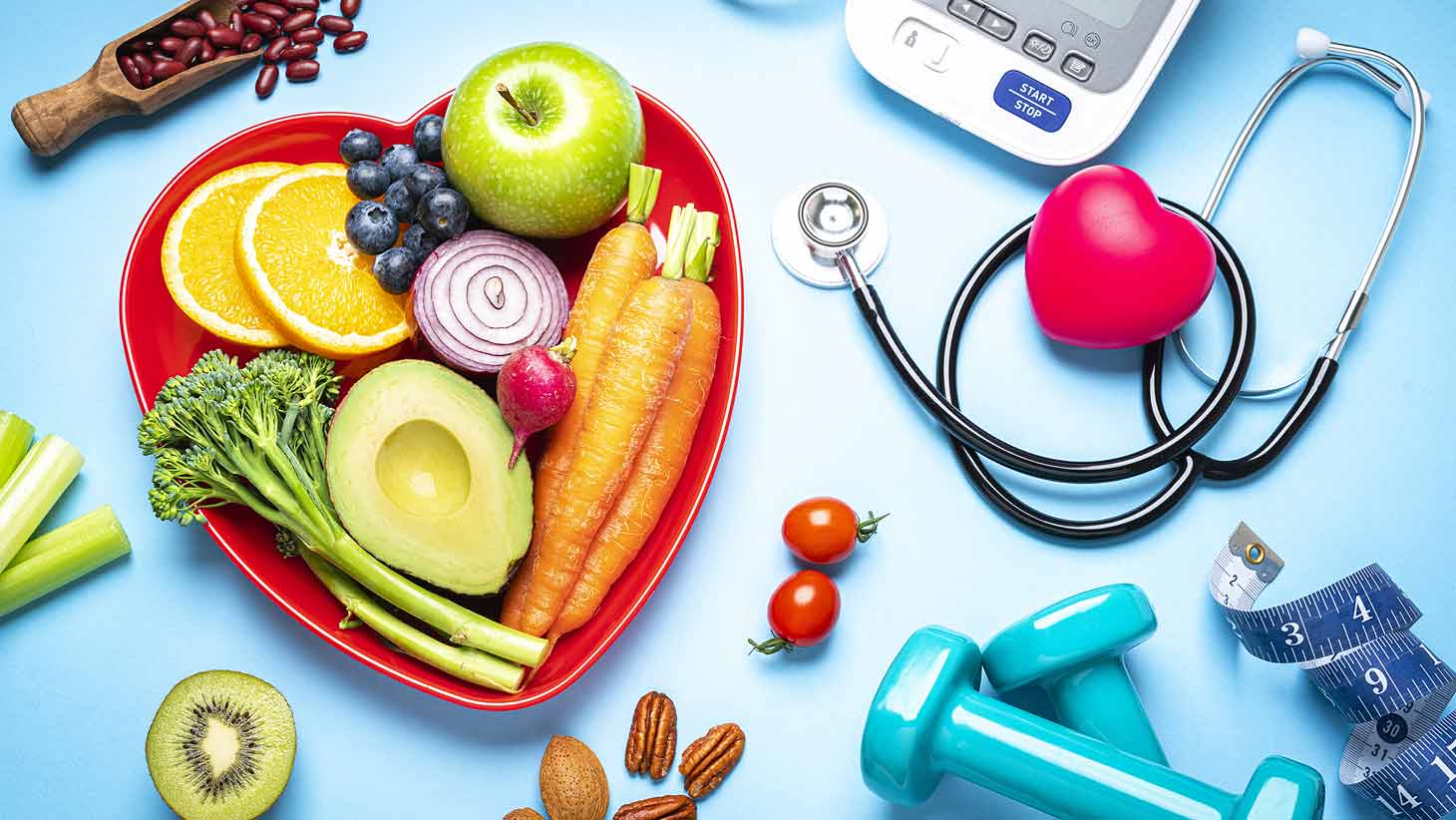 Become certified as a Health and Wellness Coach
Emory University's Health and Wellness Coaching Certificate is an Approved Health and Wellness Coach Training & Education Program by the National Board for Health and Wellness Coaching (NBHWC). Graduates of this program are eligible to apply for the HWC Certifying Examination to become National Board Certified Health & Wellness Coach (NBC-HWC).
Emory Continuing Education's 20-week Online Health and Wellness Coaching Certificate Program prepares students to help improve health and wellbeing for individuals, groups and organizations by utilizing evidence-based relational/behavior change skills and approaches in a variety of settings.
Our hybrid certificate program combines live online and self-paced curriculum with weekly coaching practice sessions, as well as a five-session mentored coaching practicum. Experienced instructors with significant health and wellness coaching backgrounds will provide thorough, development-focused evaluations and individual feedback.
Emphasis is placed on the foundational knowledge and practical skills of the coaching process standards and competencies of the National Board of Health and Wellness Coaches (NBHWC.) 
Our curriculum includes theory and practice in behavior change and coaching psychology, client-centered communication skills that facilitate self-directed change, evidence-informed process and structure, the ethics of coaching, and understanding health and lifestyle conditions such as diabetes, cardiovascular disease, exercise, nutrition, work-life balance and more.
Learn more about NBHWC coaching requirements
Program Badge
Feature your skills through an official digital badge from Emory. These are issued at program completion and can be displayed in your online channels like Linkedin.
"The amount of reflection, perspective and skills that I will use on a daily basis from what I learned in this course are amazing. However, the human connections that I was so privileged to be a part of were hands down the best takeaway I received from taking this course. Thank you to each of the Emory staff for your patience, guidance, and encouragement. Taking this course was life-changing, and I am so glad it was part of my journey."

Mandy M.

Health and Wellness Coaching student
Audience
This program is open only to students who have already completed a bachelor's degree (or verified foreign equivalent) or higher.
Learner Outcomes
After successfully completing this program, students will be able to:
Design and practice coaching relationships and structure to support clear, productive roles and responsibilities for the coach and client.
Outline and facilitate coaching processes and evidence-based techniques to support client-centered discovery, self-efficacy, autonomy and setting and meeting goals.
Practice coaching skills one-on-one demonstrating mindful and client-centered listening, open inquiry, effective variations of reflections, action planning and goal setting.
Describe and utilize communication techniques that support enhanced client motivation and facilitate the client's desired and lasting behavior change.
Identify and discuss the fundamentals of positive psychology which commonly impact client motivation and goal attainment.
Identify and practice assessing the stages of change and the common effective coaching techniques for various stages.
Apply mindfulness practices to their own coaching presence, and model or coach them with clients when appropriate.
Recognize the common signs, symptoms, evidence-based management and the impact of holistic care in chronic diseases including cardiovascular diseases, diabetes, obesity, arthritis, hypertension, and lipid abnormalities.
Describe the guidelines for evidence-based complimentary care and lifestyle behaviors that impact human health and wellness including exercise, nutrition, tobacco use, substance abuse, stress management, sleep and social connections.
Describe settings where health coaches work and illustrate a clear understanding of the field and scope of practice.
Recognize and effectively make appropriate referrals for client needs and services outside their own scope of practice.
Demonstrate thorough knowledge of, and accountability to, the standards of professional conduct and code of ethics.
Summarize the components and importance of legal factors in coaching to include confidentiality, record keeping, HIPAA considerations, licensure and familiarity with differing local regulations.
Certificate Requirements
Participants must attend 100% of all classes. Class attendance will be taken for each live online class in the program.

The certificate opens with two introductory live online classes, progresses to an intensive weekend of live online classes, continues with weekly live online classes, and ends with another intensive weekend of classes. 
Self-paced, recorded classes are scheduled each week which will accompany the live online classes and cover the health & wellness topics required by the NBHWC for coaches.

Participants must have 100% attendance for all practice coaching sessions. Practice Coaching sessions will take place weekly with peers.  Throughout the program, five (5) of the coaching sessions are mentored and evaluated by instructors who are experienced coaches.

Participants must fully participate in weekly coaching practices with fellow students (via telephone or video conferencing)
This includes proactively scheduling with group members and mentors for evaluated sessions. There is flexibility built into schedules. Students should prepare to be flexible when scheduling the coaching sessions.

Participants must pass the final mentored evaluation with a score of 80% or higher.
Participants must complete all homework, discussion boards and preparation of assignments
Participants must complete all quizzes with a score of 80% or better.
Students can expect to spend a minimum of 8 hours each week on coursework including:
90 minutes in live online classes
90-120 minutes of coaching practice (including 5 instructor-mentored sessions)
60-90 minutes of self-paced pre-recorded lessons followed by short quizzes
Three or more hours in self-paced weekly reading assignments with written reflections
Application Instructions
Please follow the instructions below to apply to the Health and Wellness Coaching Certificate program.
Submit your application and pay the application fee ($25) online. Please note that a bachelor's degree is required to be admitted to the Health and Wellness Coaching Certificate program.
After submitting your application, please request your transcripts be sent to us so we can verify that you have previously earned a bachelor's degree.
Digital transcripts: If offered by your school, please request a digital copy of your transcripts be sent to

 

CEtranscripts@emory.edu 
Paper transcripts: If digital transcripts are not an option, please have your school mail an official copy of your transcripts to:
Emory Continuing Education
2635 Century Pkwy NE
Suite 300
Atlanta, GA 30345
You will be notified regarding the status of your application after we receive your transcripts. You may proceed with registering for the program before your application is approved. You must register to hold your seat. Please note that we must receive your transcripts prior to the completion of your program for you to be eligible to earn the Health & Wellness Coaching Certificate.
Registration Instructions
Review the upcoming program schedules on our registration page and determine the one that will work best for you. Please note that 100% attendance is required in this program, so please ensure you select a program that aligns with your availability.
Once you have determined the program dates that work best for you, click the Add to Cart button and proceed to checkout. Information about payment options is provided below. Once you complete your registration and make your payment, your seat will be held in that program.
Payment
How to Register with a Deposit
Once you have completed the application and requested your transcripts, you are able to utilize a deposit option when registering for your course. In your cart, if a course has a deposit option, you will see an area labeled "Deposit Payment Option". Simply check "Pay Deposit" and then choose "Checkout".
How do Deposits Work?
A 50% deposit is required to register for the Health Coach Certificate course. The remaining balance will be due ten (10) business days before the course start date. You will receive a reminder email 14 days before your second payment is due.  
If full payment for a course is not received ten (10) days before the course start date, you will be dropped from the course, removed from the roster, and dropped from the Canvas site.
Payment Options
The easiest way to pay for courses with Emory Continuing Education is using any major credit card including Visa, MasterCard, American Express, or Discover.
Who Will Benefit?
Health and wellness coaching has many applications across professional and personal settings. 
Current and future healthcare providers seeking evidence-informed techniques to improve communication and empowerment for patients to engage in positive self-care and lifestyle changes
People pursuing certification as a National Board-Certified Health & Wellness Coach
People interested in helping themselves and/or others to grow and thrive through building sustainable health behaviors
People interested in learning more about best practices and techniques for managing health issues and health behaviors
People working in HR, employee wellness and other corporate sites whose job includes facilitating worksite health, wellbeing and engagement
Entrepreneurs seeking to build knowledge and credibility for a health and wellness-focused business