Main content
Human Resources Management: Fostering an Inclusive and Equitable Culture Certificate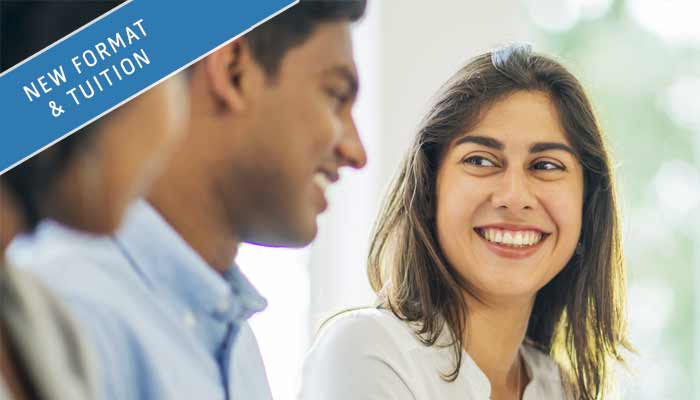 Enhance your HR Management skills in 8 weeks
The new Emory Human Resources Management: Fostering an Inclusive and Equitable Culture Certificate program is designed for those who are new to the human resources profession or are looking for an effective way to boost HR management skills and knowledge. We utilize SHRM Essentials of Human Resources Management materials as the foundation for our program -- developed by leading HR experts and legal counsel – to cover a multitude of HR topics in a streamlined, hybrid format. In addition to the SHRM materials, students will also cover important topics like SMART goals, risk in the workplace, HR systems and technology, leading inclusively and equitably, and supporting a remote workforce.
Emory Continuing Education is an HRCI (Human Resources Certification Institute) Approved Provider.
Note: Materials are included in tuition for this program. Students will be granted online access at the start of the course. 
Previously titled: Essentials of Human Resources Management
Program Badge
Feature your skills through an official digital badge from Emory. These are issued at program completion and can be displayed in your online channels like Linkedin.
Learner Outcomes
After successfully completing this program, students will be able to:
Describe the roles and responsibilities of the human resources function in an organization and that of the HR practitioner
Obtain the latest knowledge of HR laws and acquire diverse strategies for risk management in the workplace
Effectively and fairly: interview, recruit, retain, and develop employees
Ensure quality performance measures and assessment processes for employees
Discover various types of compensation and pay for performance programs as well as benefit programs and government-mandated benefits
Achieve measurable employee development and retention goals
Describe the elements of a workplace that values diversity, equality, equity and inclusion
Apply software tools and tips for the most efficient execution of HR practices
Develop a personal action plan
Certificate Requirements
To receive the certificate, students must:
Attend at least 80% of live instructor-led class sessions
Complete program assignments, presentation, and pass the SHRM Essentials exam
Complete three self-paced modules
Certificate overview
Duration
8 weeks
Cost
$1995
Time commitment
38 hours
Audience
The following types of students will benefit from this program:
Professionals

 

seeking career advancement
Workers in supporting HR roles

 

who want deeper knowledge
Managers

 

who want to learn more about HR practices
Individuals

 

looking to enter the HR field
Program Topics
What will be covered:
Employment law
Talent acquisition
Compensation and benefits
Performance management
SMART goals
Employee learning and development
SHRM test review and presentation
Risk in the workplace
HR systems and technology
Leading inclusively and equitably
Supporting a remote workforce