Main content
Event Planning & Management Certificate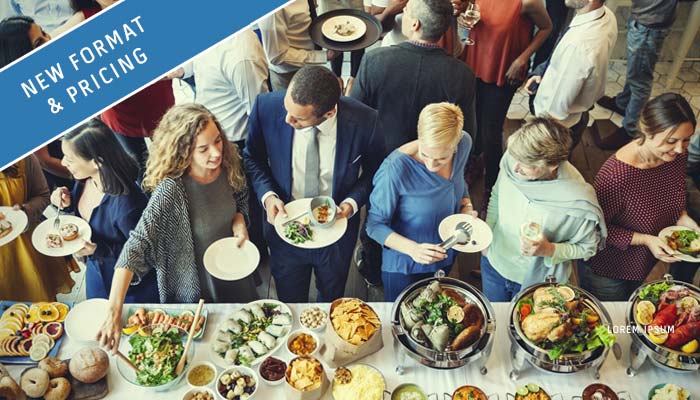 Earn a certificate in 12 weeks
Join us in our newly streamlined program to explore both the aesthetic details which make events sparkle as well as the behind-the-scenes logistics which make events safe and functional. Successful event planners skillfully handle challenges and opportunities related to logistics, catering, audio-visual, design and décor, safety regulations and more. Learn how to effectively manage and implement these elements in order to generate positive return on investment (ROI) for your clients while maintaining a solid reputation for your business.
LEARNING OUTCOMES
After successfully completing this certificate program, students will be able to:
Create top-quality events, from conception to execution
Coordinate the technical aspects of an event
Develop effective event objectives, including timeline, budget, and program
Design an experience that enhances the event and supports the event messaging
Solve event logistical issues including parking, safety, security, and others
Optimize a food and beverage budget
Execute an event utilizing best practices and proper business ethics
Explore options for gaining event planning experience
Identify the best practices involved in taking charge on-site and ensuring a successful relationship with staff, clients, and vendors
Certificate Highlights
Duration
12 weeks
Cost
$1995
Time commitment
40 hours
CERTIFICATE REQUIREMENTS
To receive the certificate, students must:
Complete the cohort program and choice of one elective course
Complete the final capstone project and receive a passing score of 75% of higher
Attend at least 80% of the class sessions
*Students who wish to complete multiple electives may do so by registering for the additional elective courses separately.
Program Modules
Tuition includes the following modules and coursework. One elective course is included in tuition.*
Introduction to Event Planning & Management
Design the Experience
Connect with Technology
Focus on Food and Beverage
Develop an Edge on Execution
Elective (choose one): Social Event Planning for Weddings and Celebrations
Elective (choose one) : Designing and Executing Virtual Events
Elective (choose one): How to Start an Event Planning & Management Business
Capstone Project
Audience
The following types of people will benefit from this program:
Event Planning professionals looking to add an educational credential
CMP seekers in need of education hours
Students exploring a career shift into the event planning industry
Event hobbyists seeking tips to elevate personal events