Main content
Communication Skills
Genuine communication is more than talking and listening – effective interaction requires a deep understanding of another person's perspective. Our courses help participants establish and adapt their communication styles in a way that creates better working alliances with colleagues while fostering a deeper sense of organizational engagement.
Certificates
Certificates in this area include: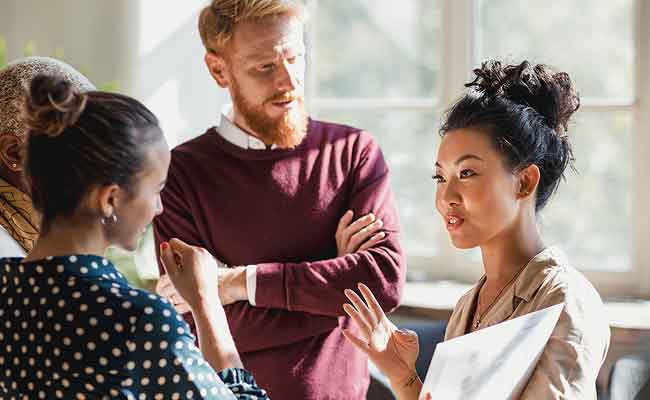 Business Communications Certificate
Effective communication in today's global business environment is critical—don't let your message get lost as a result of poor delivery. Internal and external comprehension requires proficiency in written, verbal and/or visual communication—and often a combination of all three methods. Both leaders and individual contributors can build expertise by identifying various communication styles, exploring best practices, and utilizing proper tools in order to create a working environment conducive to collaboration and mutually beneficial results.
Learn more (Business Communications Certificate)