Main content
Adobe Premiere Pro Level 1: Introduction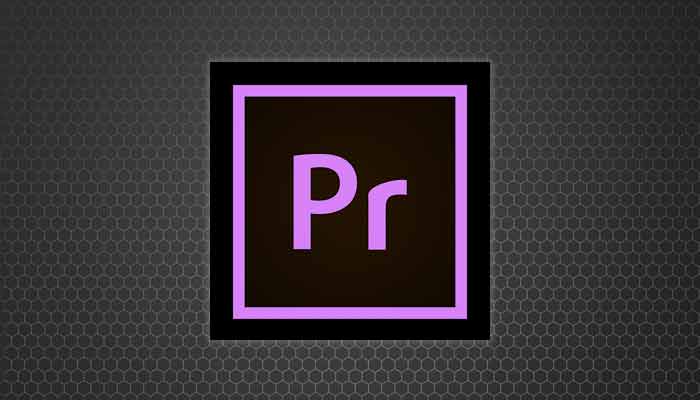 Adobe Premiere Pro is the industry-leading video editing application, utilized everywhere from major cable news networks to Academy Award-nominated films.
Throughout this two-day training course, students will discover the essential tools and techniques necessary to take a video project from planning to production. Participants will create a new Premiere Pro project from scratch by importing clips from various sources and adding content from other Adobe products including Illustrator and Photoshop.
Students will organize media assets including videos, images, and audio—and then use Premiere Pro's tools to harness and assemble these raw elements into a video sequence by trimming clips, adding audio, and creating stylized transitions. Advanced editing techniques involving motion effects will also be covered in order to add professional touches to projects. Other topics include: editing multi-camera video shoots, creating title sequences, and publishing completed videos for (almost) all purposes and mediums.
Suggested Reference Book
Adobe Premiere Pro Classroom in a Book (2022 release)
Course Outline
Lesson 1. Setting Up a Project and Importing Media

Understanding non-linear editing
Capture format and project settings
Scratch Disk settings
Importing From Adobe Premiere Clip
Importing Clips and Images
Importing Photoshop and Illustrator files

Lesson 2. Essentials of Video Editing

Using the source monitor
Selecting a range in a clip
Creating sub clips
Understanding sequences and the timeline
Understanding three-point editing

Lesson 3. Working with Clips and Markers

Using program monitor controls
Working with markers
Finding missing clips and gaps
Splitting in rearranging clips
Lift, extract and ripple delete

Lesson 4. Adding Transitions

Edit points and handles
Single-sided and two-sided transitions
Fine-tuning transitions

Lesson 5. Putting Clips in Motion

Using program monitor controls
Animating position size invitation
Understanding keyframes

Lesson 6. Multi-Camera Editing

The multi-camera workflow
Switching multiple cameras
Editing and finalizing a multi-camera

Lesson 7. Audio Basics

Working with audio tracks
Creating a voiceover "scratch track"
Adjusting audio levels for clips and tracks
Working with audio effects
Creating J-cuts and L-cuts

Lesson 8. Titles

Creating and styling titles
Saving custom styles
Making text roll and crawl

Lesson 9. Exporting Frames, Clips and Sequences

Export a single frame
Choosing a file format for export
Using Adobe Media Encoder
Learner Outcomes
After completing this program, participants will be able to:
Navigate the Premiere Pro interface and identify its many elements and tools
Create an effective, customized editing interface using workspaces
Develop dynamic title sequences to add production value to a project
Add, move, trim, and edit video and audio clips in the video timeline
Create a cuts-only video without relying on optical effects
Employ motion effects to scale, rotate, and reposition clips
Assemble a video using storyboard edits to quickly assemble clips
Dramatize clips using both subtle and stylize video transitions
Explain the export options in Premiere Pro and their most common uses
Use and give examples of high-speed editing techniques to optimize workflow
Course Schedule
| Type | Date | Time | Location |
| --- | --- | --- | --- |
| TBA | TBA | TBA | TBA |
Prerequisites
Students must possess basic computer skills. Some experience with other Adobe software will be beneficial, but it is not required.
Adobe Premiere Pro Level 1: Introduction
Contact Hours
13 hours
Course Fee(s)
Tuition non-credit - $695.00
Instructor(s)