Main content
Which Lean Six Sigma Program Is Right for You?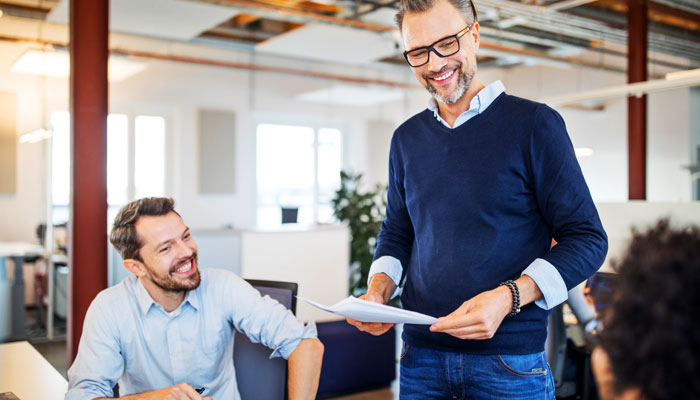 Business leaders and decision-makers across a wide range of industries have increasingly applied Lean Six Sigma to solve business challenges. The combination of proven Lean and Six Sigma methodologies offers an arsenal of tools and techniques that can help companies create better products, streamline operations, and increase profits.
Those who work in continuous process improvement hold Lean and Six Sigma in high regard. Lean focuses on creating increased value from customers by eliminating any actions that do not contribute to meeting customer needs. Six Sigma focuses on reducing variation in processes that lead to defects and mistakes. 
Used together, they address a variety of complex issues that an organization faces. The American Society for Quality (ASQ) noted that there is "a great deal of overlap between the two disciplines; however, they both approach their common purpose from slightly different angles."
What Is Lean Six Sigma?
Lean Six Sigma is a powerful methodology that combines the principles and tools of both Lean and Six Sigma to optimize business processes and drive continuous improvement. At its core, Lean Six Sigma aims to enhance efficiency, minimize waste, reduce errors, and deliver exceptional value to customers.
Both methodologies have their roots in manufacturing. The principles of Lean trace back to post-World War II Japan, particularly the processes used at Toyota that became part of the Toyota Production System. Six Sigma started at Motorola in the 1980s.
Lean focuses on identifying and eliminating non-value-added activities within a process. It strives to create a streamlined workflow by identifying bottlenecks, reducing unnecessary steps, and optimizing resource use. Lean goals include enhanced productivity, improved cycle times, and operational efficiency.
Six Sigma centers on identifying and reducing process variation that leads to process errors and product defects. Its most famous method for achieving that goal is DMAIC, an acronym for define, measure, analyze, improve, and control. This data-driven method provides a step-by-step process for achieving consistent and predictable outcomes.
Who Benefits From Lean Six Sigma?
Professionals from every sector of the economy can boost their organization's efficiency and effectiveness by developing expertise in Lean Six Sigma. For example, healthcare operations including hospitals, clinics, and medical supply chains all can benefit from applying the principles of Lean Six Sigma. Some hospitals also have used this methodology to increase patient satisfaction, including reducing wait times. 
The financial industry also has embraced process improvement, applying techniques to areas that include loan processing, risk assessment, customer onboarding, and back-office operations. Logistics and supply chains use Lean Six Sigma to reduce lead times, minimize inventory, improve order fulfillment accuracy, and increase efficiency in warehousing and distribution.
Which ECE Lean Six Sigma Program Is Right for You?
To effectively implement Lean Six Sigma, organizations often train and certify their employees in the methodology. Lean Six Sigma training programs provide individuals with the knowledge, skills, and tools needed to lead process improvement initiatives and drive organizational transformation.
Emory Continuing Education (ECE) offers a variety of online Lean Six Sigma programs that give professionals the chance to both boost their own skills and marketability while also supporting their employer. 
Lean Six Sigma Yellow Belt 
The Lean Six Sigma Yellow Belt program is the perfect starting point for those who want to learn the fundamentals of Lean and Six Sigma and how they work together. Students delve into basic terminology, strategies, and tools that support Lean Six Sigma project teams. By understanding how Lean and Six Sigma intersect, students gain the knowledge needed to help businesses thrive in today's competitive landscape. Upon completion of the Yellow Belt training, students can expect to understand the basics of Lean Six Sigma and start to identify and contribute to projects that align with their organization's needs.
Lean Six Sigma Green Belt 
The Lean Six Sigma Green Belt program empowers students to apply Lean and Six Sigma theories, tools, and techniques to tackle real-world business challenges head-on. Green Belts play a vital role in data gathering and analysis on project teams, often working under the guidance of a Black Belt. This online program spans six weeks and features a mix of self-paced coursework and weekly live online sessions led by an active Lean Six Sigma practitioner. To further enhance career prospects, students will earn a Green Belt certification through ECE by successfully passing the final exam.
Lean Six Sigma Green Belt for Healthcare
In this program, students gain invaluable skills in applying Lean Six Sigma principles within a healthcare environment. Over the course of seven (7) weeks, students will learn how to drive significant improvements in healthcare operations and become valuable contributors to projects. Successful completion of the program also prepares students for the Lean Six Sigma Green Belt certification exam, which is administered online at no additional cost.
Lean Six Sigma Black Belt
The Lean Six Sigma Black Belt program prepares graduates to take charge as leaders, using their knowledge to eliminate waste, reduce errors, and deliver exceptional products and services. Through this program, students will be taught how to master the art of integrating Lean Six Sigma into an organization's culture and address enterprise-wide process improvement needs. This program also includes an independent improvement project, giving students an added level of academic rigor while developing their skills and knowledge at the highest level. The program culminates with the Lean Six Sigma Black Belt certification exam, available online through ECE at no extra charge. 
Lean Continuous Improvement
The Lean Continuous Improvement program focuses on teaching professionals the best practices for applying Lean principles to drive continuous operational enhancements. Students will be taught best practices for using Lean methodology tools in a way that yields measurable improvements. This program combines self-paced work with interactive online class sessions led by an experienced process improvement expert.
For more information about Lean Six Sigma, the programs offered, visit our Lean Six Sigma online certificates overview page.