Main content
Lean Continuous Improvement Certificate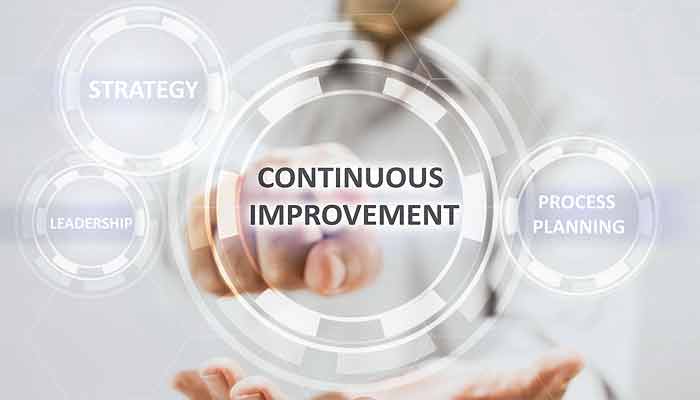 Strive for zero defects and zero waste
Enhance your knowledge of Lean in just six weeks, executing highly effective Kaizen events, identifying and eliminating any waste you encounter, and improving flow. Strive for zero defects and zero waste in every process and every action. You will learn how to define value, facilitate continual improvement teams, manage stakeholders, map the value stream, generate creative solutions, gather and graph critical data, implement the visual workplace, drive overall equipment efficiency, and more.
Program Badge
Feature your skills in Lean Six Sigma through an official digital badge from Emory. These are issued at program completion and can be displayed in your online channels like Linkedin.
Audience
The following types of students will benefit from this program:
High level leaders, project champions, managers, and executives requiring improved understanding of Lean and Six Sigma to assist in directing and planning strategic initiatives.
Individual contributors outside the Six Sigma team.
Program objectives
After successfully completing this program, students will be able to:
Define the principles and philosophy of Lean
Describe the value stream mapping technique
Conduct a Kaizen event
Prerequisites
There are no prerequisites for this program.
Certificate Requirements
This certificate consists of six (6) weeks of instruction, with a live, instructor-led virtual classroom session every other week. Attendance in all three (3) live online sessions is highly encouraged. Students should expect to complete seven (7) hours of work each week. 
To receive the certificate, students must:
Complete online assignments and quizzes
Receive a passing score of 70% or higher on the final exam
Certificate overview
Duration
6-7 weeks
Cost
$995
Time commitment
42 hours