Main content
Lean Six Sigma Black Belt Certificate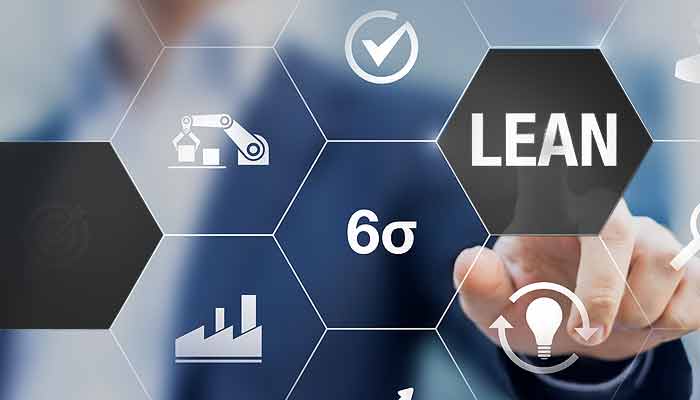 Earn a Black Belt Certificate in Lean Six Sigma
High-performing and skilled employees who earn a Lean Six Sigma Black Belt are often hand-picked to lead complex, cross-discipline and cross-departmental improvement projects – this can result in significant financial benefit to both the company as well as your salary potential. Students will practice the primary data analysis techniques required of Black Belts aligned with and in support of the DMAIC methodology. Students will also learn non-statistical change management concepts and basic financial metrics required in successful end-to-end black belt improvement projects.
OFFER EXTENDED - Use the code FALLFORWARD at registration for a 20% discount through September 30, 2023.
Reg. $3595, Event Offer $2876
Program Badge
Feature your skills in Lean Six Sigma through an official digital badge from Emory. These are issued at program completion and can be displayed in your online channels like Linkedin.
Audience
The following types of students will benefit from this program:
Internal consultants, operations managers, directors / administrators.
Those with the ability to impact and direct change
Learner Outcomes
After successfully completing this program, students will be able to:
Manage a portfolio of Lean Six Sigma projects consistent with organizational needs
Execute a Lean Six Sigma Black Belt project through all five DMAIC phases
Apply appropriate mentoring and coaching methods to assist Lean Six Sigma Green Belts in their projects
Assess appropriate advanced Lean Six Sigma tools during the execution of a Black Belt project
Employ software programs (Minitab and/or MS Excel) to analyze data to verify and validate root cause and associated solutions
Demonstrate the knowledge required to pass the Lean Six Sigma Black Belt certification examination
Certificate Requirements
This online certificate consists of weekly two-hour live instructor-led sessions and weekly self-paced coursework.
To receive the certificate, students must:
Attend a minimum of 80% of live instructor-led sessions
Complete all required self-paced modules and assignments
Successfully implement a Black Belt improvement project
Receive a passing score of 70% or higher on the end-of-course exam
Payment
Deposit Option
Students will have the option at checkout of paying course tuition in full or selecting a 50% deposit. The invoice for your second payment will be due 10 days prior to the start of the course section in which you registered with a deposit.
Payment Options
The easiest way to pay for courses with Emory Continuing Education is using any major credit card including Visa, MasterCard, American Express, or Discover.
Prerequisites
This program is open only to students who have already completed a Lean Six Sigma Green Belt certification. If completed at another institution, students will be asked to confirm their knowledge by taking an examination. 
Students must have buy-in from their employers and be able to select a project to complete as part of this course (Emory cannot assist in providing projects). One-on-one project mentoring with your instructor is included in tuition.
Students must have access to Minitab software. Discounted 6-month timed licenses are available for purchase through ECE when bundles with this course.
Certificate overview
Duration
6-12 months
Cost
$3,595
Time Commitment
90 hours