Main content
Lean Six Sigma Green Belt Certificate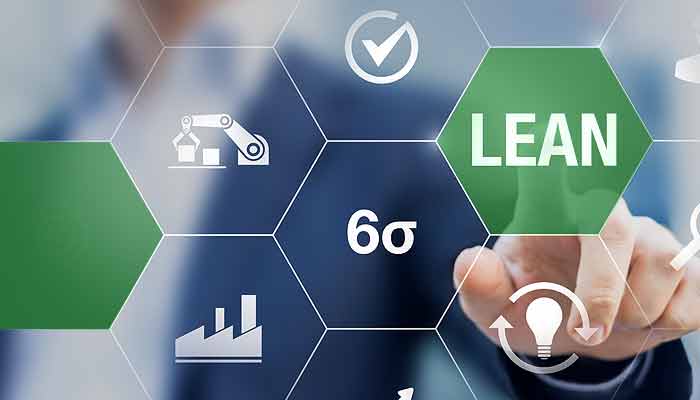 Earn a Green Belt Certification in Lean Six Sigma
Lean Six Sigma is a business improvement methodology designed to deliver superior performance, reliability, and value to internal and external clients by identifying, analyzing and improving work processes and eliminating waste. Our Lean Six Sigma Green Belt (LSSGB) class seeks to convey the fundamentals and principles necessary to effectively apply the DMAIC (Define, Measure, Analyze, Improve and Control) cycle to most projects. This customer-focused, highly disciplined problem-solving approach relies on successful data analysis, solutions-based tactics, and the ability to maintain long-term positive process improvement advancements.
OFFER EXTENDED - Use the code FALLFORWARD at registration for a 20% discount through September 30, 2023.
Reg. $2295, Event Offer $1836
Program Badge
Feature your skills in Lean Six Sigma through an official digital badge from Emory. These are issued at program completion and can be displayed in your online channels like Linkedin.
Audience
The following types of students will benefit from this program:
Project participants, project managers, team leaders, and other key project members.
Learner Outcomes
After successfully completing this program, students will be able to:
Identify and charter potential Lean Six Sigma projects consistent with organizational needs
Execute a Lean Six Sigma Green Belt project through all five DMAIC phases
Assess and apply appropriate Lean Six Sigma tools during the execution of a Green Belt project
Employ software programs (MS Excel) to analyze data to verify and validate root cause and associated solutions
Demonstrate the knowledge required to successfully pass the Lean Six Sigma Green Belt certification examination
Certificate Requirements
This certificate consists of seven (7) weeks of instruction/facilitation, with a live, instructor-led virtual classroom session every week. Attendance in all seven (7) live online sessions is highly encouraged. Students should expect to complete approximately 10 hours of self-paced work each week in addition to the seven (7) 90-minute live sessions. Students will have 12 total weeks of program access. 
To receive the certificate, students must:
Successfully complete all online course materials, quizzes, and assignments
Receive a passing score of 70% or higher on the certification exam
Prerequisites
There are no prerequisites for this program.
Certificate overview
Duration
7 weeks
Cost
$2,295
Time commitment
60 hours