Main content
What Industries Have Benefited from Lean Six Sigma Practices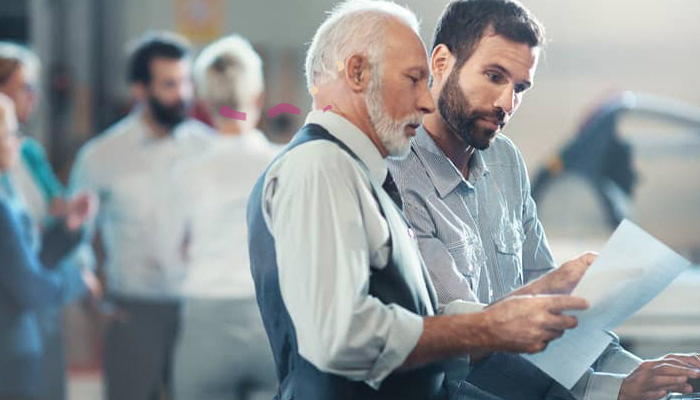 In today's constantly shifting business landscape, organizations across industries are constantly seeking ways to optimize processes, drive efficiency, and improve product and service quality while reducing costs.

Lean Six Sigma combines the waste reduction principles of Lean with the data-driven concepts of Six Sigma to help achieve business goals. While both methodologies are rooted in manufacturing, Lean and Six Sigma offer tools and techniques that professionals can apply to situations far removed from the factory floor. From healthcare to the military to public agencies, industries have benefited from Lean Six Sigma offering proven strategies to solve complex challenges.

A commitment to data-driven decision making and continuous process improvement motivates the most successful Lean Six Sigma practitioners. Professionals who want to develop expertise in Lean Six Sigma can do so through high-quality programs that allow them to understand the best practices for applying Lean Six Sigma to real-world business situations.

What Is Lean Six Sigma?

Lean Six Sigma is a business philosophy combining the tools of both Lean and Six Sigma. Lean focuses on eliminating waste and meeting customer needs. Six Sigma provides a systematic way to eliminate variations that lead to operational errors and defective products. Both strive to create consistent workflow processes and help organizations create better products and, ultimately, increase profits.
No matter which specific strategies are used, the goal of Lean Six Sigma is always the same: make efficient use of time and materials, create smoother workflows, reduce waste, and better serve customers. Because of its effectiveness, businesses increasingly value those with training in Lean Six Sigma. They provide an important edge in a highly competitive global marketplace.

Industries That Can Benefit from Lean Six Sigma
The manufacturing industry was one of the first adopters of Lean Six Sigma. Now, Lean Six Sigma serves as a versatile methodology across multiple sectors who benefit from its advantages. While the core principles remain the same across industries, the specific applications and tools may vary to suit the unique characteristics of each sector. With that in mind, it's helpful to understand the many different industries that can benefit from its use.

Healthcare

Perhaps no one area outside of manufacturing has adopted Lean Six Sigma faster than healthcare, which faces the unique challenge of increasing efficiency while also improving service delivery and patient outcomes. Hospitals and medical operations apply Lean Six Sigma in many ways, seeking to improve patient care, clinical operations, supply chain management, and revenue cycle management.

For example, one hospital used the popular Six Sigma methodology DMAIC to improve efficiency in transferring patients with acute type A aortic dissection. Researchers wrote that the use of DMAIC (an acronym for define, measure, analyze, improve, and control) was "instrumental in driving the project towards affecting real change in the transfer process. Lean Six Sigma tools for quality and process improvement should be utilized in improving as many processes within and between healthcare systems as possible."

Financial Services

Professionals can also apply Lean Six Sigma to banking, insurance, and other financial service operations. It can streamline processes, minimize errors, enhance customer experience, and improve regulatory compliance. It can also optimize areas such as loan processing, risk management, and claims handling. 

For example, Voya Financial is committed to AI and robotic process automation for some of its services, but only after also applying Lean Six Sigma to ensure the operations run efficiently. A long list of other banks and financial services companies have incorporated Lean Six Sigma, including Bank of America, American Express, Bank of Montreal, and Capital One. 

Information Technology

Lean Six Sigma can help IT organizations or IT departments improve software development processes, enhance service delivery, reduce defects, and optimize IT infrastructure and data management. It is particularly useful in managing IT projects, troubleshooting technical issues, and reducing downtime. 

3M has long used Lean Six Sigma to "drive operational excellence and continuous improvement." The Environmental Protection Agencies uses 3M as an example of applying Lean Six Sigma to sustainability. Dell Technologies also developed an article highlighting the benefits of innovating with Lean Six Sigma.

Retail and E-Commerce

Lean Six Sigma strategies can streamline retail operations, improve inventory management, reduce waste, make supply chains more effective and efficient, and enhance customer satisfaction. Retailers can use Lean Six Sigma tools to optimize store layouts and improve checkout processes, among other uses.

Amazon uses the main tenet of Lean - factoring the customer into every decision a business makes - into its "working backwards" approach that starts with what customers need and then strives to create services and products that meet those needs. 

Public Agencies and the Military

Many government agencies and branches of the Armed Forces have also put Lean Six Sigma to use. The goal in every case is to find areas where operational efficiency can be improved, leading to better use of taxpayer dollars.

For example, the Department of Defense used Lean Six Sigma to help drive significant improvements in processing security clearances. U.S. Navy logistics officers earn Green Belts in Lean Six Sigma. City, county and state governments have implemented Lean Six Sigma. As of October 2022, officials in King County, Washington were in the process of transforming the county into a Lean operation, while the Colorado Department of Transportation used Lean Six Sigma projects to help analyze hydraulics environments and improve its roadside maintenance program.

Leveraging Lean Six Sigma Toward the Future

Professionals in these industries can benefit from developing expertise in Lean Six Sigma and becoming an organizational leader in fostering positive change and continuous improvement. Emory Continuing Education offers online Lean Six Sigma programs that prepare students for these important positions.

For more information about Lean Six Sigma, the online Lean Six Sigma programs offered through ECE or how to register, visit our Lean Six Sigma overview page.