Main content
Narrative Writing Workshop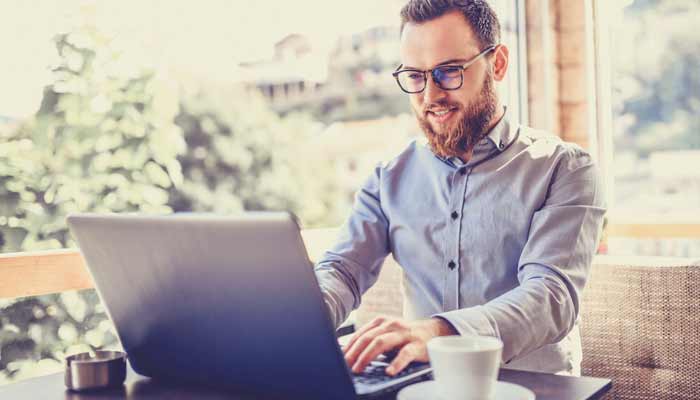 Breathe new life into your narratives and creativity
"Ultimately, literature is nothing but carpentry," novelist Gabriel Garcia Marquez once observed. "With both you are working with reality, a material just as hard as wood. Both are full of tricks and techniques." This writing-intensive course takes a hands-on approach to the craft of storytelling, exploring the tools, materials, and mechanics used to construct powerful narratives, whether fictional (novels, short stories) or factual (memoir, personal essays).
Via readings and exercises, the class investigates the "tricks and techniques" employed by a range of modern masters and apply these lessons to perfecting works in progress. Each week, you'll carefully read and critique classmate submissions, offering constructive feedback in an encouraging context. The course's lectures and discussions will tackle difficulties that writers of all skill levels face: fine-tuning characters and dramatic arcs; organizing scenes and chapters; refining the tone, diction, and rhythm of your prose; cultivating your unique voice; and much more.
Whatever your literary passions or favorite genres, this workshop will breathe new life into your narratives and lift your creative craftsmanship to a new level.
It is recommended that students complete Essentials of Creative Writing before taking this course.
Books for the course
Course Outline
Lesson 1: How to Begin
What is a narrative?
Essential elements of craft
Devices that capture the reader's attention (narrative hook, novel suitcase).
Lesson 2: Rules of the Road
The eclectic, often contradictory, advice handed down by prominent authors.
"10 Rules for Writing Fiction"
Aristotle's fundamentals of tragedy (visualization, simulation, unity).
The role of imitation in dissecting sentences and discerning voice.
Lesson 3: The Scenic Route: Making Scenes Sing
"Cheating at Poetry" How to identify sensual language.
Revisiting the conventional wisdom on showing vs. telling.
The 7 C's of Scenes
How to analyze the "beats" of a scene; common sense tips on dialogue.
Using scenes to discover a character's true nature.
Lesson 4: Dramatic Arcs and Plot Structures
Can You Name that Narrative?
The differences between plot and story.
The Hammer, the Sword, and the Pyramid (three views on plot structure)
Freytag's Dramatic Arc and ABDCE structure.
The hallmarks of three-act structure in long-form narratives
The pros and cons of story formula. When does it come in handy? When is it risky?
Lesson 5: Voice vs. Style
Prose as a type of fingerprint.
Is narrative voice the same as the author's voice? Is voice bigger than style?
Six Aspects of Voice (syntax, punctuation, tone, diction, connotation, authority).
Lesson 6: Lyricism, Sound, and Sense
What is lyricism? Finding the music of your writing.
Poetic considerations for narrative writing (repetition, alliteration, assonance).
Poetry's Sound Devices
How do you get to Carnegie Hall? Practice.
Learner Outcomes

After completing this course, participants will be able to:
Discuss basic and advanced craft components of fiction and narrative nonfiction
Identify and employ successful storytelling techniques common in contemporary literature
Sharpen the syntax, pacing, and overall architecture of your narratives in progress
Discuss the advantages and disadvantages of writing "rules" championed by well-known authors
Give and receive constructive criticism in a respectful but rigorous workshop setting
Course Schedule
 FEB- MAR SECTION
| Type | Date | Time | Location |
| --- | --- | --- | --- |
| Online (Instructor-led) | Feb 6, 2024 to Mar 19, 2024 | 7:00PM - 9:00PM |    Zoom |
Narrative Writing Workshop Course Information
Contact Hours
12 hours
Course Fee(s)
Tuition non-credit - $425.00