Main content
Essentials of Creative Writing Course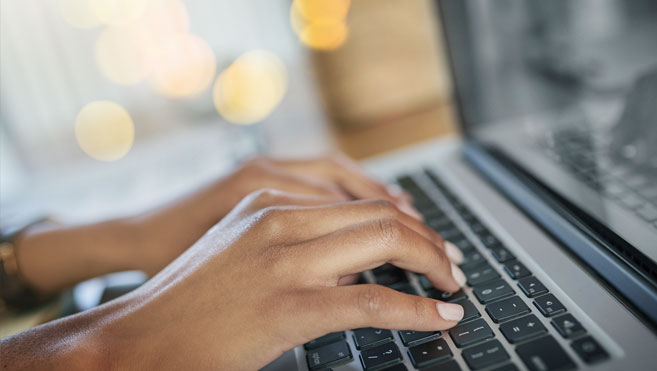 Grow your skills as a writer
Get your pen (or laptop keys) moving in this fast-paced introduction to creative writing. Through weekly lectures, readings, and opportunities to share your work in a supportive environment, you will begin to hone your craft, learning tips for how to create compelling characters, snappy dialogue, and satisfying story structures. Whether your dream is to write the Great American Novel or to capture true stories from your own life, this course will help you write the kinds of narratives that will keep your reader fascinated from the first word to the last.
Audience
The following types of students will benefit from this program:
Working professionals looking to bolster their writing skills
Aspiring authors eager to become published
Hobbyists seeking to hone their craft
Program objectives
After successfully completing this program, students will be able to:
Demonstrate a well-rounded understanding of professional writing techniques spanning all aspects of the writing process
Utilize the practical knowledge of how to grow their platform, evaluate the commercial potential of their work, and move toward publishing
Create a tangible testament to their academic achievement in the field
Course Outline
Lesson 1: Essentials of Narrative
Lesson 2: Essentials of Point of View
Lesson 3: Essentials of Character
Lesson 4: Essentials of Dialogue
Lesson 5: Essentials of Showing and Telling
Lesson 6: Essentials of Structure (Plot)
Book for the course
Course Schedule
SECTION SCHEDULE
FEB-MAR SECTION
| Type | Date | Time | Location |
| --- | --- | --- | --- |
| Online (Instructor-led) | Feb 07, 2023 to Mar 14, 2023 | 6:30PM - 8:30PM | Zoom |
MAR-APR SECTION
| Type | Date | Time | Location |
| --- | --- | --- | --- |
| Online (Instructor-led) | Mar 22, 2023 to Apr 26, 2023 | 7:00PM - 9:00PM | Zoom |
Next steps
Attend an informational webinar or start the registration process.
Essentials of Creative Writing Course Information
Contact Hours
12 hours
Course Fee(s)
Tuition non-credit - $425.00