Main content
Introduction to Blogging: Finding Your Voice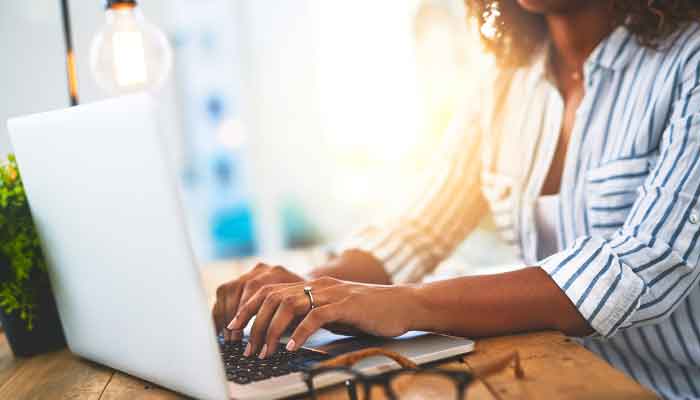 Tap into your passion topics and find your voice
Blogging exploded back in the early 2000's, transforming the media world and becoming a viable career path for those seeking a new form of expression. So much has changed since the heyday of blogs, but the landscape of the writing world has forever changed in their wake. Blogging is a different kind of writing -- personal, compelling, real. Your blog can be a way to share your opinion, it can help to create attention for your business, it can be a way to brand yourself as an expert in your chosen field. In this class, we will tap into your passion topics, find your voice, and begin creating blogging content that you will be proud to share.
Required Books:
Course Outline
Lesson 1: The Blogging World Then and Now, and Where You Fit into It
An introduction and discussion of what the blogosphere used to be, and where we are today.
Why blog in 2022?
What can blogging do for you?
Lesson 2: What Will Your Blog Be? Theme and Tone
Identifying what a successful blog looks like.
Discovering your blogging voice – will your site be informational, entertaining, both?
Defining your category and purpose in the blogosphere.
Lesson 3: About You – The Basic Necessities of Any Blog
Bio 101 – what does the perfect bio need?
Writing your About Me and FAQ page.
What are your areas of focus and how will you create content that brands you as an expert?
Lesson 4: Defining Your Voice – Opportunity and Authenticity
How do blogs survive?
Advertorial and affiliate work. What does that look like today?
Types of popular blog posts – questions, lists, tips, reviews.
Lesson 5: Workshop Day – Feedback, Comments, and Response
Challenges of blogging.
Going Beyond Words – proper use of images, video, and gifs to enhance your storytelling.
Building your community – comments, message boards, and being your own editor.
Lesson 6: Your Blog's Future– Editorial Calendar and Promoting Your Page
 Building an editorial calendar for clarity and purpose.
 Social media and bringing attention to your work.
 Pitching and monetizing your site.
 Potential future opportunities to consider.
Learner Outcomes
After this class, participants will be able to:
Create a blog post that is clear, compelling, and engaging
Identify a target audience and establish realistic, accessible goals for launching a blog
Create a template for a site including an introductory post, About Me page, FAQ, and contact page
Identify techniques to use social media to promote and share new and upcoming content
Generate workshopped ideas that can potentially evolve into content for a blog post

Course Schedule
| Type | Date | Time | Location |
| --- | --- | --- | --- |
| Online (Instructor-led) | May 02, 2023 to Jun 06, 2023 | 7:00PM - 9:00PM | Zoom |
Introduction to Blogging: Finding Your Voice
Contact Hours
12 hours
Course Fee(s)
Tuition non-credit - $425.00