Main content
Scheduling Concepts for Project Managers Environment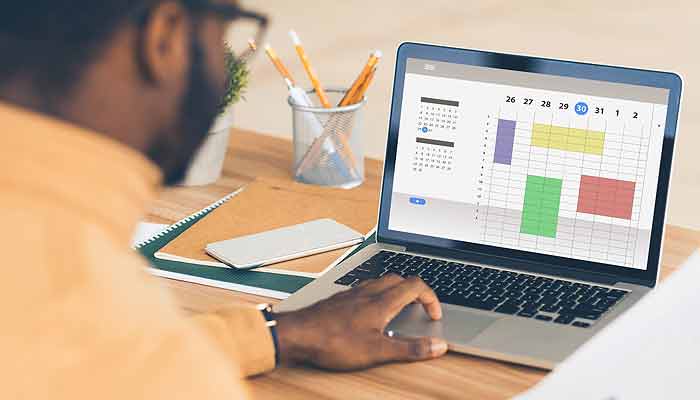 Learn how to develop and apply schedules to projects
Scheduling is often overlooked or completed haphazardly—but this component remains a critical competency in project management. Schedules allow project team members and stakeholders to understand work start/completion dates, as well as the preferred order of completion for tasks. The absence of a detailed schedule can lead to erroneous status reporting, missed deadlines, and cost overruns. Understanding the basic concepts of how to develop a schedule can help to ensure that accurate dates and predecessor/successor relationships are established for the identified tasks. Good scheduling also supports project manager's uses of resources, funding, specifications, and time.
Participants will learn how to develop and apply schedules to project activities, including the creation of work breakdown structures and network diagrams. Students will also work to determine the critical paths for their projects. The course will also cover these key skills: estimating, budgeting, monitoring, controlling, and analyzing your project schedule. Applying these key concepts and skills will increase the likelihood of the work being completed on-time, under budget and with minimal rework.
It is highly recommended that students complete
Effective Scope Management for Project Managers
before completing this course.
Course Outline
Lesson 1. Foundations of Schedule Management
Defining the schedule and associated terms
Work Breakdown Structure (WBS) at a high level
Define the Schedule Management Plan
Describe the project manager's role in managing the project schedule
Lesson 2. Constructing the WBS
Develop the WBS
Decompose the project scope statement into manageable activities
Lesson 3. Estimation for Durations / Resource Requirements
Estimating concepts and techniques
Program Evaluation Review Technique (PERT)
Understanding the difference between effort and duration
Determining resource requirements and allocations
Lesson 4. Developing the Schedule-Critical Path Method
Activity Relationships and how to apply them in project schedule creation
Developing a comprehensive Network Diagram as a basis for the project schedule
Identifying critical path and utilizing it to develop and control the project schedule
Resource leveling and smoothing within the schedule
Schedule compression techniques and when and how to apply them
Lesson 5. Managing Change
Baselining the Schedule for schedule performance
Change control process for monitoring and managing changes to the schedule
Updating the Project Management Plan
Lesson 6. Performance Evaluation and Forecasting
Techniques for monitoring and reporting schedule performance
Applying Earned Value Management for determining schedule performance (e.g. SPI, SV)
A high-level look at the software tools used to support the project manager
Learner Outcomes
After completing this course, participants will be able to:
Develop a schedule management plan
Utilize the Work Breakdown Structure (WBS) in develop
Estimate task durations and resource requirements
Create a Schedule and identify the critical path using the Critical Path Method (CPM)
Explain the impact of "Resource Leveling/Smoothing" on the schedule
Describe and apply Earned Value Management (EVM) to measure project schedule performance
Apply the appropriate techniques to monitor and control the schedule
Course Sections
April Section
| Type | Date | Time | Location |
| --- | --- | --- | --- |
| Classroom | Aug 06, 2022 | 9:00AM-5:00PM | Century Center |
Scheduling Concepts for Project Managers Course Information
Contact Hours
7 hours
Course Fee(s)
Tuition non-credit - $495.00