Main content
Effective Scope Management for Project Managers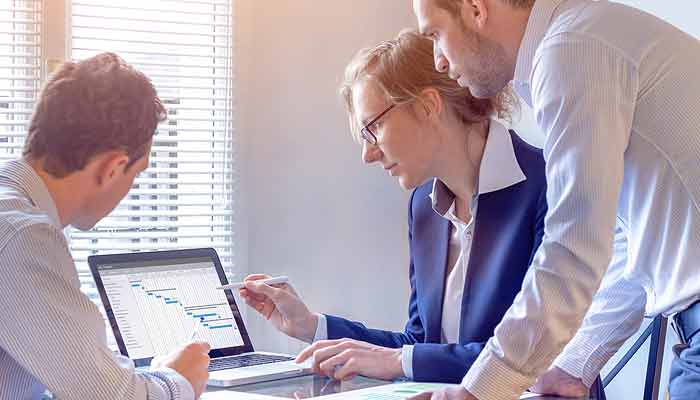 Learn effective scope management techniques
The genesis of most failed projects can be traced back to a poorly defined scope statement- the foundational building block providing stakeholders with a common understanding of the project's content and output. Poorly defined scopes result in harmful impacts to the schedule, resource requirements, cost estimates, and project quality. To counter this—and to prevent scope creep, cost overruns and missing schedule deadlines—scope management processes and procedures must be well-defined and implemented.

Participants will learn effective scope management techniques: defining the requirements to drafting the initial statement, building the Work Breakdown Structure (WBS), and development and management of the Statement of Work (SOW). Students will also learn the importance of managing and tracking scope changes as well as the impact of changes on the project's cost and schedule.

It is highly recommended that students complete this course after Introduction to Project Management and before Scheduling Concepts for Project Managers. It is also recommended that students complete this course prior to Foundations in Cost Management for Project Managers.
Course Outline
Lesson 1. Foundations of Scope Management
Define and distinguish scope management, a scope statement, a project charter and a statement of work
Define processes, procedures and framework to define project scope, measure outcomes and control scope throughout the project
Define the Scope Management Plan
Define the project manager's role in managing scope
Lesson 2. Define Scope Statement
Identify requirements needed at all stages of a project organization and project communication channels
Recognize the different types of requirements
Create the project scope statement
Lesson 3. Create WBS
Defining the Work Breakdown Structure (WBS)
Guidelines for creating the WBS
Tools for developing the WBS
WBS Exercise
Lesson 4. Develop the Statement of Work (SOW) 
Defining the SOW
Benefits of the SOW
Types of SOW's
Role of the SOW in the contract
Guidelines for developing the SOW
 Lesson 5. Managing Change to the Scope 
Defining change control
Sources of change
Structure and format of the change management plan
Evaluating change requests (e.g. decision matrix)
Developing the audit trail for project changes
Update the project management plan
Learner Outcomes
After completing this course, participants will be able to:
Describe the project manager's role in managing the scope
Define the project requirements, and develop a clear and concise scope statement
Develop a Work Breakdown Structure (WBS) and a Statement of Work (SOW)
Explain the importance of establishing a baseline scope
Define the change control process and how to apply it
Describe how to maintain an audit trail for all proposed and approved changes
Describe deliverable acceptance process
Course Sections
| Type | Date | Time | Location |
| --- | --- | --- | --- |
| TBA | TBA | TBA | TBA |
Effective Scope Management for Project Managers
Online (Instructor-led)
Contact Hours
4 hours
Course Fee(s)
Contact us