Main content
Women in Leadership Student Spotlight: Robin Ann Barnette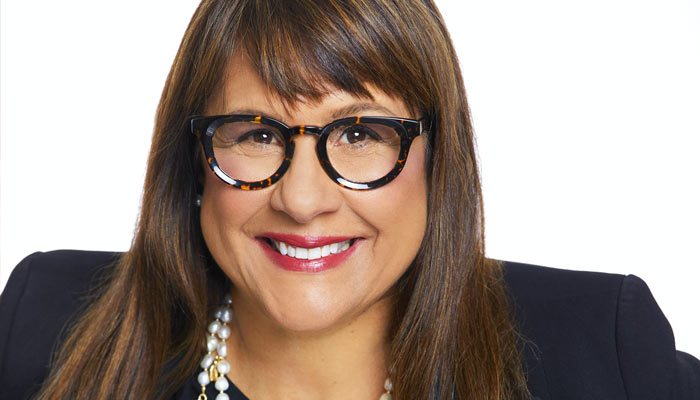 When Robin Ann Barnette, CLC, CA, E-RTY 500, experienced severe bullying in the workplace, she didn't allow the experience to dim her light or silence her voice. Despite enduring racist comments, isolation, and gaslighting, she didn't become bitter and fall into the all-too-common trap of perpetuating the cycle of abuse. Instead, she was inspired to become an advocate for others who experience workplace bullying. 

Through lifting others up and helping them to heal from their wounds, Barnette in turn found purpose in her own healing journey. In February 2022, she took another major step toward realizing her full potential as a mentor and leader in business when she became one of the first cohort of students to complete the online Women in Leadership: Driving Innovation Through Innovation and Resilience certificate through Emory Continuing Education (ECE). 

"I came to the program after a horrible workplace abuse and bullying experience that rocked me to my core. I made a promise to myself to become the leader that I wished I had. The instructors and [my classmates] all care so much for their direct reports, being of service, and living a life of purpose. ...I was so inspired."

"The Women in Leadership program changed the direction of my life," added Barnette.

Strength through service  

Her deep commitment to lifelong learning and serving others is reflected in many facets of her professional life. In addition to earning a Bachelor of Arts degree in Liberal Studies (with a concentration in African American Studies) from California State University, Northridge, she is an E-RYT 500 Registered Yoga Instructor and a Yoga Alliance Certified Yoga Therapist who has been teaching yoga for more than 25 years. She has also earned a Certified Aromatherapist credential from the American College of Healthcare Sciences and a Responsive Working Certificate from PepsiCo. 

As busy as she is balancing the obligations of her personal and professional lives, Barnette has also volunteered with multiple organizations. Some of the causes to which she has donated her time, energy, and resources include: 
Mentoring and inspiring at-risk girls and young women to be "strong, smart, and bold"
Working toward the economic empowerment of women
Poverty alleviation
Animal rights
Supporting people who have been the target of bullying and abuse in the workplace   
Social activism meets entrepreneurship 

As a person of mixed race, Barnette strongly believes there is power in diversity. She strives to help people who identify as mixed race to feel seen and accepted as a unique and valid racial minority, with their own set of challenges and characteristics separate from other racial identities.

As a sales and marketing professional, she has seen the benefits that companies derive from employing people from diverse backgrounds. She realizes the value of embracing diversity in the workplace and the power of embracing one's own identity, and she encourages other organizations and individuals to do the same. 

Drawing from her extensive professional experience of more than 10 years as a sales and marketing manager, Barnette recently founded Diversity Inspired Inclusive Sales & Marketing (DIISM) to provide brand development and marketing strategies to inclusive, socially responsible emerging brands, startups, and visionaries.   

The skill set the business world needs now 

With Barnette's unique background and personal experience with business leadership and resilience, it's no surprise that she was drawn to the Women in Leadership offering. 

"The instructors and all my fellow classmates with their complete dedication and 100% commitment to being the best leaders for their teams really brought it all home for me. Every instructor, every topic, and every discussion were so authentic and filled with such dedication and grace. This was an amazingly powerful course that I believe every woman would benefit from."

The course is designed for women in management who aspire to enhance their existing skill set with tools to help prepare them for higher levels of leadership, although anyone wanting to develop their leadership abilities through innovation and resilience can benefit.

It is taught by five experienced, industry-leading women over a six-week period – five separate instructor-led modules and a sixth week consisting of a two-hour industry expert panel discussion. The five instructors are subject matter experts who teach a key component of leadership and bring years of expertise to help students understand what it takes to become successful female leaders and innovators in the modern workplace. 
Quinn O'Briant, MFA, MLA, an expert in creativity and innovation, leads Module 1: Growing a Culture of Innovation.
Soumaya Khalifa, MBA, president and CEO of Khalifa Consulting, leads Module 2: Innovating Across Culture.
Nancy Green, MBA, performance strategist and owner of iinteg Inc., leads Module 3: Driving Engagement.
Katie Karppala, MSOL, PCC, BCC, founder of Authentic Dimensions Consulting, leads Module 4: Leading with Resilience.
Sarah D. Carlson, JD, career transformation and self-advocacy expert, leads Module 5: Advocating for Yourself.
Asked about the instructors and content of the Women in Leadership course, Barnette had nothing but great things to say.
"My expectations were by far exceeded! The knowledge, preparation, passion, and commitment that each one of these incredible women leaders brought to their authentic table was totally awe-inspiring."  
She continued: "I'm super confident that I am, and I will continue to be the (servant) leader that I always wished I had. The leadership program has confirmed my vision, empowered my passion, and strengthened my confidence, (and my voice). I believe this program should be part of EVERY SINGLE onboarding and I mean from Fortune 500 corporations to tiny startups. The time is now!" 
If you're interested in learning more or enrolling in this exciting new program, please visit the
Women in Leadership program page
. 
Emory Continuing Education is a division of Emory Academic Innovation.