Main content
Lean Six Sigma Drives Healthcare Success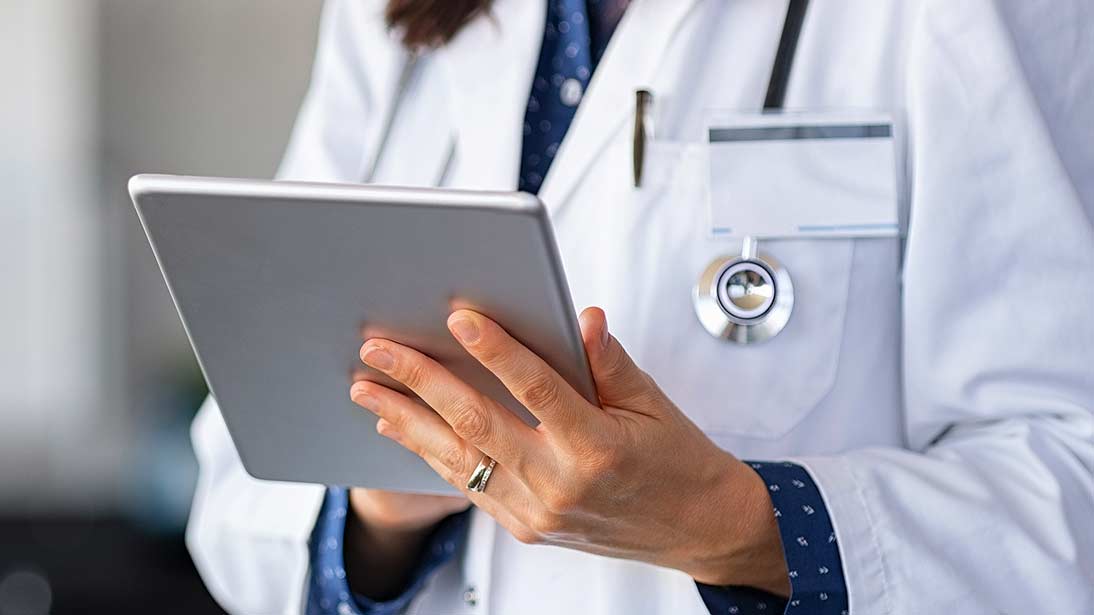 These are extraordinary times in healthcare. Both administrative professionals and front-line caregivers are struggling to keep up with the demands of Covid while still driving positive bottom-line returns for their organizations. 
Conventional approaches are proving insufficient to the task. Sixty-six percent of nurses say the pandemic has made them consider leaving the profession — a sure sign that something isn't working. 
An upcoming Emory certificate program, Lean Six Sigma Green Belt for Healthcare, offers healthcare professionals a way forward. 
"Lean Six Sigma is geared to help make the work better for staff members, better for patients, and better for the providers who deliver the care," said instructor Jarvis Gray, CEO of The Quality Coaching Co., an Atlanta-based firm focused on delivering quality-improvement coaching services to healthcare organizations. 
The New England Journal of Medicine describes Lean Six Sigma as a means "to minimize waste in every process, procedure, and task through an ongoing system of improvement." The tools of Six Sigma enable staff to examine their processes and to pare away anything that does not add value for patients. 
"Lean Six Sigma focuses on eliminating defects," according to the American Society for Quality. "In healthcare, a defect can be the difference between life and death." 
Learning the Tools 
Emory's course will offer an introduction to some of the basic tools of Lean Six Sigma, starting with the DMAIC model — Define, Measure, Analyze, Improve, and Control. 
"This is a very disciplined approach to problem solving," Gray said. "For healthcare professionals who are battling every day to fix their environment, to make it a little bit better, this gives them a very structured way of doing it. If they use this methodology, they can see very substantial improvements in their work environments over time." 
Participants in the course will also learn to leverage data collection and analysis in support of solving specific problems. "That ability to collect data, to summarize it — that is what allows us to see where we are versus where we want to be, and then to start coming up with the right plans to move forward towards improvement," Gray said. 
The course will also explore specific problem-solving approaches, in order to bring the promise of data to life. Through the "A3" approach, for example, students learn a multi-step process for effectively defining and addressing specific issues in their work environment. 
Armed with tools like this, healthcare administrators and caregivers are empowered to make practical, substantial changes almost from day one. 
"There's a tool that we cover called a Pareto chart," Gray said, in reference to a visualization tool that makes it easy to isolate and prioritize specific challenges and issues within an organization. 
"We had a nurse leader going through a training and she was dealing with patient falls on her hospital unit. That's a very common issue in many hospitals across the country," he said. "The question is: Why are they falling? She learned about Pareto, she collected some data and she categorized all the reasons that her patients were falling. Almost immediately, she was able to visualize exactly where her biggest issues were." 
Career Advancement 
Faced with the pressure to address Covid, to deliver quality care while still maintaining profitability, medical organizations are actively looking for a path toward process improvements. As one of today's most sought-after professional credentials, Lean Six Sigma can open the doors to career advancement for healthcare professionals in a wide variety of job roles. 
"In today's environment, this training is an important professional development opportunity," Gray said. "When you can kick off a few projects that are successful, it gives you internal visibility for promotions, or you can put it on a resume if you choose to move to a different organization. It is very much in demand right now." 
Earning the Lean Six Sigma Green Belt for Healthcare certificate with Emory gives added weight to the credential. 
"You want to get it through a well-established university program, and if you are in the Southeast, the Emory brand can compete with any group in the country," Gray said. "Emory is going to provide the credibility from an academic standpoint, and that strong brand reputation makes you even more competitive." 
For more info on this certificate program, visit Lean Six Sigma Green Belt for Healthcare on the ECE website.
Emory Continuing Education is a division of Emory Academic Innovation.