Main content
Breaking Down Barriers with Lean Six Sigma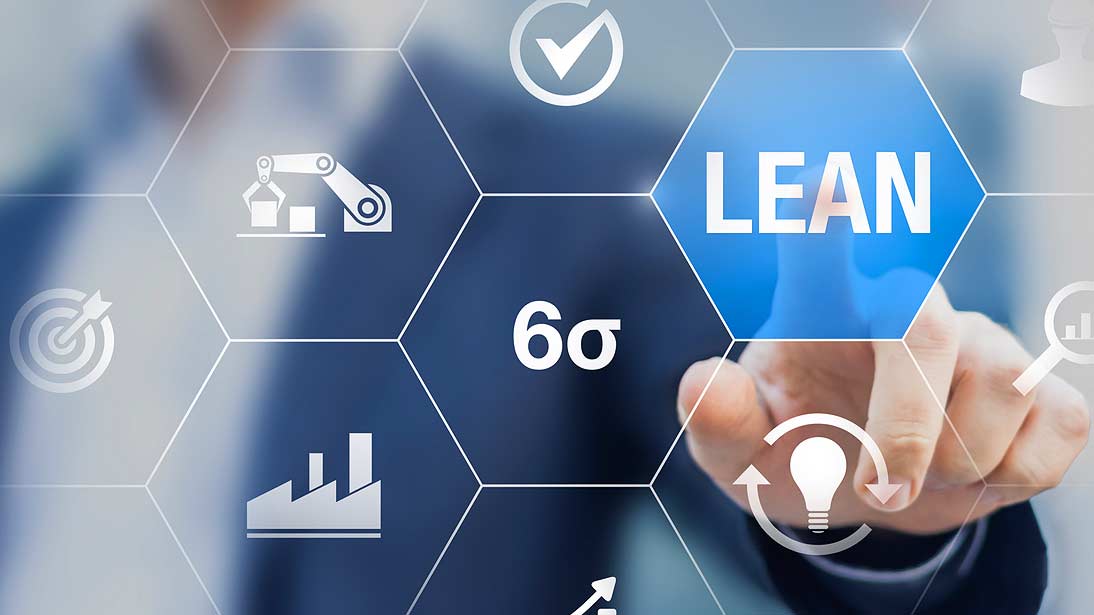 Course Feature: Lean Six Sigma – Black Belt Certificate
Lean Six Sigma (LSS) is one of the most versatile and in-demand skillsets in business today.
It accelerates development, enhances product quality, eliminates waste, and raises revenue. When executed correctly, this business methodology can work wonders to advance a career or bolster a company's bottom line.
Emory Continuing Education's Lean Six Sigma – Black Belt Certificate course elevates LSS with a course filled with real-world applications, data-driven analysis, and the latest techniques. The course is built around 90 hours of class time — spread over six to 12 months — and benefits from the expertise of instructors with decades of industry experience. The LSS Black Belt coursework takes high-performers in LSS, equips them with modern best practices, and enables participants to produce actual results in their fields, industries, and businesses.
Skills made for the market
As a seasoned LSS practitioner, Emory Black Belt Instructor Mark Eclavea said the skill set not only lives up to its reputation as a versatile, performance driver but is highly sought after as businesses rebound from the pandemic. Eclavea currently serves as Wells Fargo's vice president, senior strategist and holds two-plus decades as a business transformation professional in operations, compliance, and commerce.
"Even before the Covid-19 economy, you would typically see companies that would need to tighten their belts to become faster or more efficient occasionally," Eclavea said. "But now, with everybody constricted and customers spending less, businesses are saying 'We have to do more with less,' and in effect, need to be more efficient."
This move toward greater efficiency is a move that embraces LSS methods, critical thinking that analyzes the processes, time, and resources of business operations and shaves off unnecessary elements. Beyond basics, course highlights in the Black Belt course include the opportunity to manage a portfolio of projects, practice consultation techniques, and execute a project through all five "DMAIC" phases (Defining a problem, Measuring processes, Analyzing impacts, Improving processes, and Controlling those improvements, so they're sustainable).
"The number one benefit for my students is the practical ability to improve any project process that they're working on, no matter their role or industry," Eclavea said. "There are some courses out there that focus primarily on theories and book learning, and that's great, but what I love here is the time I get to spend with students on practical applications, time focused on things that are real for them."
Modern tools, data-driven strategies
In addition to strategy, the LSS Black Belt Certification course immerses participants in data analytics. The syllabus takes an evidence-based approach to problem-solving and uses Minitab and Microsoft Excel tools to measure, evaluate, verify, and validate efficiency.
The course employs the data-centric approach to match modern expectations from employers. Eclavea said large 21st Century employers have followed Silicon Valley giants' footsteps and want business operations to be built on top of data analytics and verified information. It's no longer sufficient to provide educated guesses without compelling data.
"As operations and project management specialists, when we go to ask our companies and corporations to spend thousands or even millions of dollars on a given solution, we need data to help prove statistically that the recommendations we're making are sound," Eclavea said. "And we don't go with just a first pass over the data. We review it multiple times. We verify our data. We verify root causes."
Real-world projects with results
Typical students to the online course are often professionals already engaged in their own job duties and businesses. Ecalvea said that dynamic is highly beneficial as it allows students to take on real-world projects, apply LSS methods, and develop the confidence that comes with tangible results.
"I'll be coaching them through completing a live project for their company," Eclavea said. "So coming in with a realistic and achievable project, provides benefits to their companies, and being ready to get working is always extremely beneficial. My students will have my time to help them get through project challenges and have time with fellow class members for feedback."
During the program, Eclavea said he'd witnessed positive outcomes, both for his students' careers and for the companies they serve. Looking back at success stories, Eclavea said one of his first students became a logistics director at a national trucking company within six months of earning his certificate.
"Students have the confidence to go out and work on immensely complex improvement projects and prove to themselves and their employers that they can deliver value," Eclavea said. "I've seen numerous students be promoted and acknowledged by their organizations for the benefits they bring."
See details about the Lean Six Sigma – Black Belt Certificate or click here to learn more about all of Emory's Lean Six Sigma certificate programs.
LEAN SIX SIGMA – BLACK BELT CERTIFICATE 
Program Info
Duration: 6-12 months, 
Class Time: 90 Hours / 8 Sessions
Tuition Cost: $3,595
Course Prerequisites:

Lean Six Sigma – Green Belt certification
Employer Endorsement