Main content
Three Must-Have Skills for Digital Marketing Professionals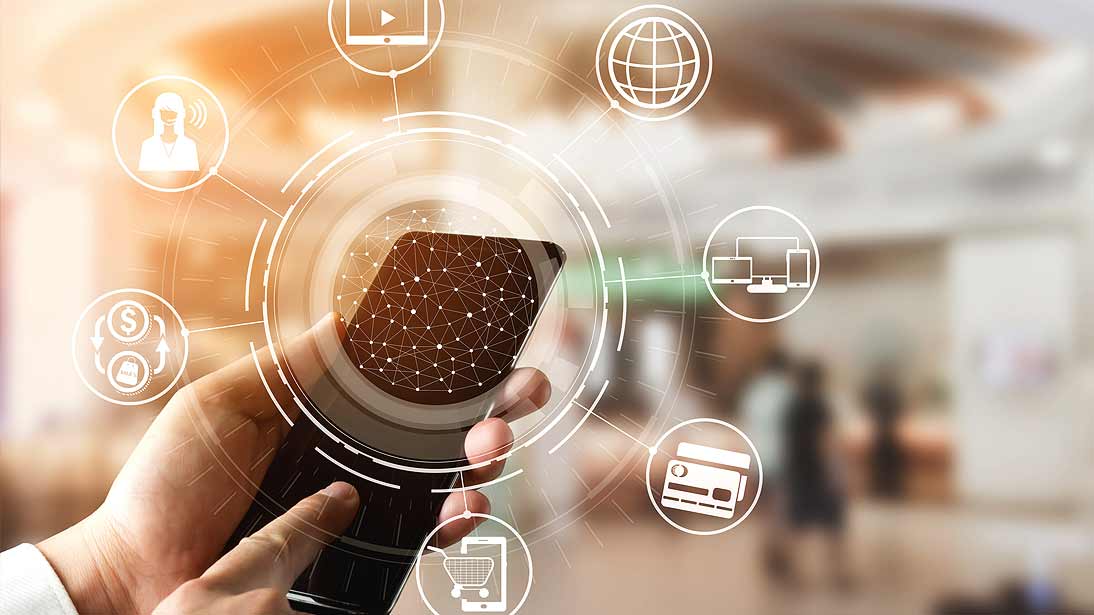 Emory University's Digital Marketing Certificate focuses on three essential skills every digital communications specialist should have to be competitive in today's job market. The instruction develops a hands-on understanding of social media best practices, Google Analytics, and marketing strategy.
Marketing is an evolving industry. The digital world has reframed its messaging tactics and retooled job descriptions with a labyrinth of social media channels, SEO, data analytics, and targeted messaging. Today one message needs to be packaged for numerous platforms and personalized for multiple audiences.
The complexity translates into a considerable demand for marketers with digital expertise. In the past year, job postings rose to 300,000-plus, according to Glassdoor data, and by the end of 2021, U.S. businesses are expected to spend $120 billion, according to Burning Glass Insight research.
This demand in digital is what drives Emory Continuing Education's Digital Marketing Certificate course.
The 15-week program is a comprehensive, online crash course in modern marketing. Participants immerse themselves in the frameworks of marketing strategy, learn the nuances of social media marketing, and get a 360-degree view of campaign management and optimization. In essence, the Digital Marketing Certificate pairs modern skillsets with fundamental strategy.
Instructor Mary Zimnik said the two dynamics make the course adaptable for any background. Young digital natives learn to apply their IT talents with structured marketing strategies. At the same time, older professionals learn to leverage new tech and digital channels.
"You can be very fluent and comfortable in digital and still need instruction before you can take those skills into the professional and business sphere," Zimnik said. "Sometimes young professionals need to back up a little bit and see the value of storytelling, the value of building off of their relationships and life experiences and apply what they do so well as a human being to what happens with brands."
For the seasoned professionals, Zimnik said they get a digital skills makeover, building on what they know and ensuring they have functional knowledge. Many in the course hold a rich background in public relations, marketing, design, and sales but just need a bridge into new technologies.
"For these folks who understand traditional communication, who understand how to tell a brand story, once I can get them feeling confident with digital tools, everything just comes alive," Zimnik said. "It comes alive so fast!"
While there are numerous learning opportunities, ECE's Digital Marketing Certificate emphasizes three essential skills: marketing strategy design, social media management, and the higher-level work of campaign management & optimization. Zimnik said traditional marketing best practices and modern technologies are embedded throughout each.
"It's a magic sort of equation, where we bring in the traditional concepts with the new digital skills, and you've got a perfect blend that makes somebody who is highly competitive in the industry."
Marketing strategy
Marketing strategy work teaches professionals how to develop a game plan to reach a business' prospective customers and convert them into consumers. Students must identify a brand's value proposition, think of ways to differentiate a company's offerings from competitors, and then map this marketing strategy to an actionable plan.
Zimnik said effective marketing strategy ties business goals with business outcomes, and students apply these learnings inside and outside the classroom.
"I'll have my students create a marketing strategy and plan, develop an analytics strategy, use social media, email, display advertising, and other marketing tools in a course exercise campaign," Zimnik said. "These course exercises are always really instructional, but then I allow students to pick an actual, real-world client—whether it's themselves, somebody they know, or their employer—and turn what they've learned into a real-world marketing plan."
Social media marketing
Social media is a crucial component of the course, as well. Students take a deep dive into social media metrics and social media management so they can harness and amplify a brand's reach. The course teaches students to leverage social platforms to engage customers, increase brand awareness, and drive sales and sales leads.
In 2020, more than 3.6 billion people were using social media each month, and by 2025, this number is projected to grow to 4.4 billion. This makes social media a critical part of any digital marketing strategy.
As the largest social media platform Facebook, with its 2.7 billion users, is a significant part of the social media subject matter. The course highlights Facebook Ads and the tools and techniques students can use to create ads, micro-target consumers, and measure results. The work empowers students to launch and optimize meaningful marketing campaigns.
Campaign management & optimization
Zooming out, students also learn how to manage every component of a digital marketing campaign, looking at data to optimize content and iterate on strategy.
Starting from foundational concepts, the digital marketing course moves students into content calendar creation, Web traffic measurement, and methods like A/B testing to check effectiveness. Google Analytics techniques inform students about content performance, and students can learn to compare data and set marketing goals. The objective of campaign management is to develop skills for practical analysis of sites, user experiences, device types, user demographics, and more.
Zimnik said students need to know what works and what doesn't for themselves.
"There's this sort of lab environment where you're learning, you're applying principles to a case study, then you're applying those same principles to something real," Zimnik said. Yet the most transformational thing, the most real thing, is that you're applying these concepts to yourself, your way of thinking."
Zimnik said the best part of teaching the course is to watch her students gain confidence and succeed. After completing the class, she said some students find their dream jobs, some transition to a new career, and others have even started their own marketing companies. In every instance where effort is applied, she said they had seen progress.
"It's always about confidence," Zimnik said. "In 17 years, I've never seen a student not succeed when they were trying."
For more information about the ECE Digital Marketing Certificate course, click here.