Main content
Instructor Profile: Mark Eclavea Deciphers the Business of Business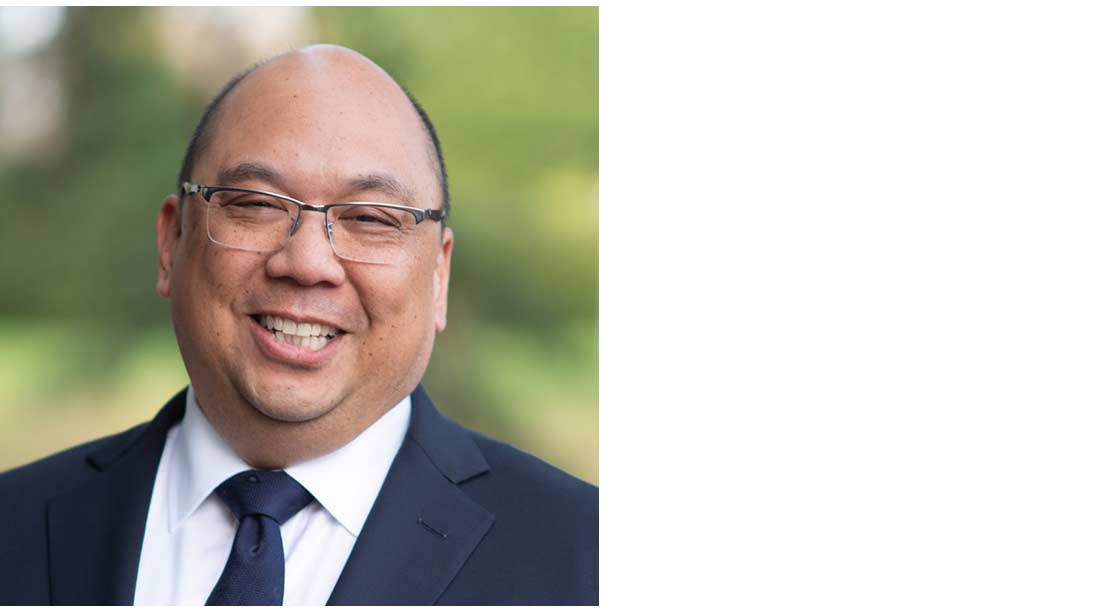 Emory Instructor Mark Eclavea answers three questions, detailing his expertise, teaching focus, and the benefits professionals can realize from Lean Six Sigma
In every age and economy, businesses have hungered for innovative tools to increase profits and decrease costs. Usually, this requires looking at a company's operations, identifying inefficiencies, and prescribing new solutions. As an instructor for Emory Continuing Education's Lean Six Sigma courses, Mark Eclavea is all about new solutions.
Eclavea holds two-plus decades as a business transformation specialist. Apart from his work at Emory, he currently serves as a Wells Fargo vice president, senior strategist, where he drives growth opportunities for small businesses. In his various roles at Wells Fargo, he's managed risk, operations, compliance demands, legal issues and has successfully led strategic initiatives of all types and sizes. Previous to Wells Fargo, he held similar positions at Assurant Specialty Property, Cingular Wireless, and as an independent consultant.
At Emory, Eclavea said he hopes to impart his real-world insights with the professionals learning Lean Six Sigma, a method to analyze and improve business processes. In Covid-19 and post-pandemic economies, Eclavea said the Lean Six Sigma skill set is in high demand as businesses work to recover and adapt to fluctuating needs.
In the following interview with ECE, Eclavea explains his reasons for teaching and the value of Lean Six Sigma for today's economy.
Emory Continuing Education (ECE): I see you have quite a bit of experience in operations and business. How has your education and career experience prepared you to be an instructor in Lean Six Sigma?
Mark Eclavea: When I first began learning Lean Six Sigma (LSS), I was in an operations-type role, but I wanted to go further. I realized that I needed to beef up my skills and experience and my resume. Something that was really prevalent at the time was LSS because companies — and you'll see it cyclically — will have a focus where they need to become more efficient or effective, and LSS is how they do it.  So, it's something that I took on myself to learn and then was fortunate to be a part of some organizations that enabled me to earn my certifications.
With this education, I wanted to use lean six Sigma to grow myself professionally and this definitely opened doors. It has also given me the ability to work across a span of industries. I'm not like a lot of people that might stay in the same industry their whole careers. I've been in telecommunications and financial services primarily, but I've also had the opportunity to coach people from various sectors on their projects. So LSS helps me serve in a consultant role in any industry and with skills that apply to any industry. These tools have helped me in numerous scenarios and to my business partners' needs and vice versa. LSS helps me become a better listener, and it helps me understand the voice of my internal or external customers.
ECE: How long have you been teaching, and what's rewarding about it for you?
Eclavea: I've been teaching since 2005. I think formally teaching at Emory since 2009. What I absolutely love about teaching is dispelling the misconception that LSS is unapproachable and you need to be a genius to use it. Frankly, when you get into it, you realize there's a lot of practicality and similarity to things that we've all done in business to improve our processes and make things more efficient. We just didn't have all the labels, and LSS just puts labels and structure around business improvement.
LSS creates a complete package and gives people a broader toolset. I love showing people that anybody, in any industry, can use these tools when they need them. We all deal with processes, whether it's producing widgets, reviewing forms, manufacturing things, or making coffee. Everything has a process that we can look at, zero in on, and analyze the root causes and conditions. It's our underlying processes that permit humans to make those mistakes. So LSS helps us focus on how we improve our processes.
I really enjoy seeing people learn that and realize that they don't have to be complete data scientists to inform business leaders with data. My course participants learn how to use statistics, harness essential data points and information to help their leaders make informed decisions. It's wonderful to give people the confidence to take a problem, apply the proper analysis tools, and uncover the root causes of a process, end to end.
ECE: In your Lean Six Sigma – Black Belt Certificate course, students are challenged to develop mentorship and collaboration skills while working on their various projects. Why are mentorship and collaboration a core component for this course?
Eclavea: The ability to teach mentorship and collaboration skills makes Emory's LSS courses unique. You'll find many LSS programs, whether Black Belt level or what have you, where programs focus more on just technical aspects — things like deep statistics, applying complex tools, advanced mathematics, and skills along those lines. What I haven't seen a lot in LSS courses is a focus on the mentorship aspect. We teach students how to be mentors and how to coach other students — LSS green belts and white belts — and within their professional projects at work.
This mentorship skill set is incredibly beneficial in the real world because when you think about it, an organization of almost any size will require you to illustrate the benefits of LSS to leaders and peers to get approvals. To move forward, you need to get teams to learn LSS concepts and tools collectively. You need to build an LSS culture that prioritizes reducing waste, improving processes, and being more efficient. When you can mentor and collaborate, you ultimately get more buy-in from management because they see improvements and benefits to the entire organization.
Learning collaboration also helps because it teaches students to find assistance through their professional networks, instructors like myself, and their peers. Someone might provide help directly, and if they don't, they might have 10 other friends who can. When it comes to LSS projects, odds are somebody has already solved a similar problem, and so it's great to keep connected and connect people.
To learn more about Emory's Lean Six Sigma courses click here.