Main content
Growing New Skills in Landscape Design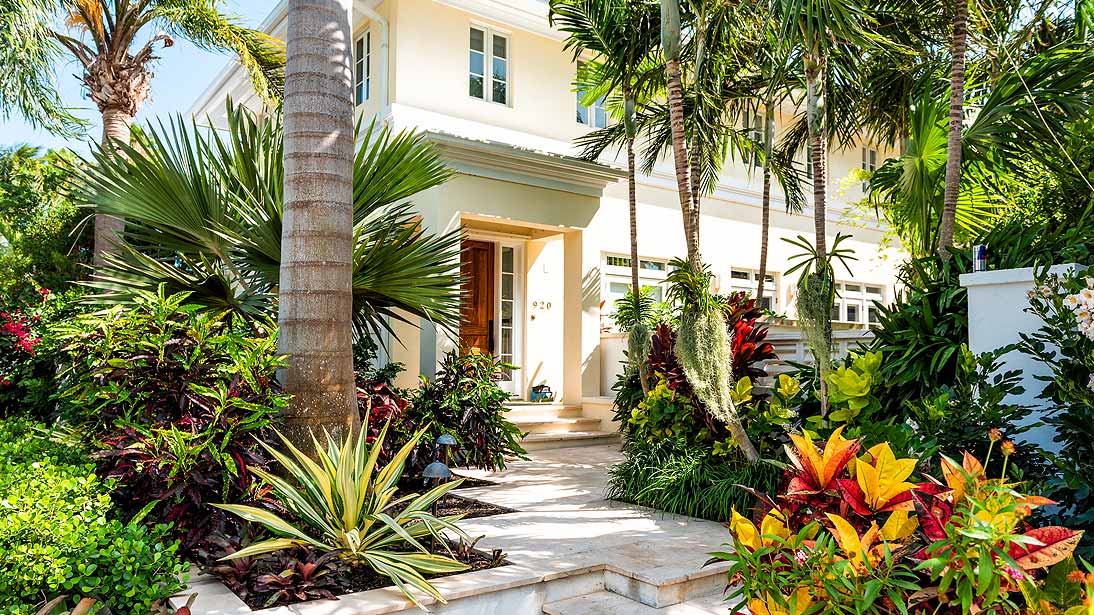 Landscape Design helps hobbyists and pros hone their skills
At a time when domestic comfort is a top priority, homeowners and professionals alike can learn what it takes to beautify a yard in Emory's Landscape Design Certificate course. 
"Covid and quarantine time have opened everyone's eyes to using their homes in different ways," said instructor Megan Hull, a landscape architect with Field Landscape Architecture in Atlanta. 
In addition to beautifying their interior spaces, people also are looking at their outdoor areas in new and different ways. They're seeking to make better use of exterior spaces, to reconnect with nature in their immediate surroundings. The landscape design course can help homeowners to embrace that challenge, and it can open the doors of professional opportunity as well. 
"We start with an understanding of the residential site, things to look for when you're doing a site survey," Hull said. "Then we dive into principles of design, the placing and the design forms. And we look at how you make that a fully-rendered plan — a fully readable master plan." 
Homeowners can leverage that understanding to help realize their visions around outdoor design. "People have started to acknowledge the connection they have to their outdoor spaces. They are wanting to make them more comfortable for themselves, more personal," Hull said. 
That rising interest in landscape design has opened the doors of professional opportunity as well.   
Even before Covid, demand for landscape design services was growing 2.5 percent a year, according to the National Association of Landscape Professionals (NALP). Research firm IBIS World now puts the U.S. market for landscape design at $6.5 billion and growing. 
"New residential construction, as well as spending on improvements to the existing property, creates opportunities for landscape designers," IBIS World researchers note. "The value of residential construction is expected to increase in 2021, representing an opportunity for industry operators." 
Contractors are having trouble meeting that demand: An NALP survey of 170 landscape contractor companies found 84 percent are still looking to hire this year. 
"The contractors are really busy, and there is an opportunity there for hobbyists who might be looking to tap into that market demand," Hull said. 
Within the profession, landscape architects have responsibility for signing off on plans and applying for permits. But there is a lot of hands-on work that can be handled by those with the design credential. 
"Anyone who's interested in doing landscape design is capable of taking this class and having a really good introduction to that residential market," Hull said. "It gives you a good understanding how to listen to a client's needs. You'll learn how to develop a program with that client and how to bring it all the way to being a fleshed-out master plan." 
Given the upsurge in interest, contractors are especially eager to collaborate with those who can boast a design certificate. 
"There are a lot of landscape contractors who get hired directly by the homeowner, and that homeowner might not have a really clear vision of what they want," Hull said. "A lot of the contractors keep designers on staff to address those design issues." 
A trained designer will bring an expert eye to the situation, with a nuanced understanding of the ways in which different landscape elements need to come together to form a cohesive whole. 
"A landscape designer would have an understanding of the elevations on your site, where walls might be needed. They'll understand the pitching of hardscapes, so that patios can drain properly," Hull said. 
And of course a trained designer will have an understanding of the foliage.  
"From a horticulture standpoint, a landscape designer is able to assess the site in terms of things like microclimate and sun/shade patterns. Knowing that, they can pick the right plant that's going to perform really well in a particular space," she said.  
The design certificate program addresses all these varied factors in straightforward, practical terms. Armed with that deeper understanding, hobbyists and professionals alike are empowered to help realize a landscape vision: To take a design from its initial planning sketches all the way through practical execution. 
Emory Continuing Education (ECE) offers the Landscape Design Certificate as part of the Home and Garden program.  ECE is a unit of Emory Academic Innovation.