Main content
Filling the Skills Gap: How Career Programs Aim to Counter Workforce Shortages in Tech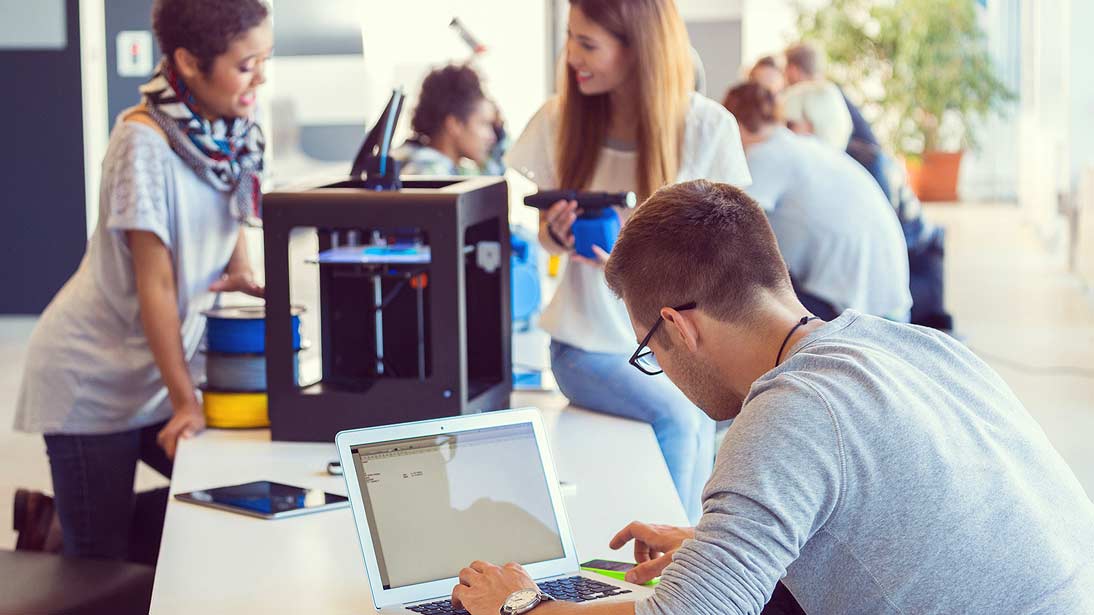 Access to skillful workers is one factor that defines a successful company. And yet, the gap between employers' needs and the available workforce's skill set continues to increase. This gap is a threat to any company's economic security and its employees' well-being.
Employers can bridge this gap by developing non-credit career development programs to prepare workers for their changing roles while on their jobs. Before the education system catches up with the new workplace requirements, this may be the only way to get skilled labor and increase productivity.
Understanding the Skills Gap
According to The America Works Report released in June 2021 by the U.S. Chamber of Commerce, 50 percent of employers in the US are struggling to hire skillful workers. The industries hardest hit by this shortage include Information Technology, Healthcare, and upcoming fields like Data Science and Technology. Despite having many job openings, it is becoming hard for employers to find the right talents in the job market.

For example, the European Commission predicted by 2020 that there would be over 750,000 unfilled jobs within Europe's Information and Communication Technology (ICT) sector. "The demand for ICT workers was growing at 4 percent annually (by 2017), jeopardizing the EU's potential for growth and digital competitiveness by outpacing supply," the report stated. As the Fourth Industrial Revolution takes shape, employers can expect this skills gap to increase, particularly in the fields of AI, Robotics, and other emerging technologies.
Facing the Digital Skills Knowledge Gap
It is apparent that formal education, even to the tertiary level, is fast becoming obsolete in light of a changing workplace. Even the most tech-savvy worker, after initial training, must transform themselves into avid learners to keep up with a changing environment.

And yet, a 2019 Pew Research Center report showed that 78 percent of American adults have average or below-average knowledge of digital technology. Younger adults fared better than older adults, but the utilitarian knowledge of smart devices, social media, and web-based tools may not translate to workplace proficiencies or continuous learning acumen.

Employers must think about academic innovation and how it can improve their workforce. The new workforce should demonstrate digital competency, creativity, problem-solving, and communication skills.

These skills, once thought of as 'soft skills' which added an edge to a traditional educational background, now demonstrate critical qualities for lifelong learners who will adapt to a changing tech-based environment. Of course, ICT/digital skills must be the core around which other competencies are assessed.

Truthfully, now individuals of all ages are unprepared to face the rapidly evolving work environment and the level of learning needed to stay current. And yet, the World Economic Forum predicted that the division of labor between humans, algorithms, and machines is poised to generate millions of more but different job designations for humans.
Career Programs Can Help
Companies with financial muscle have been paying the needed premium to acquire the few available skilled workers. But this is only a short-term yet and costly solution, considering that their currently valuable skills may become obsolete in a few short years. Alternately, business leaders can prepare their workforce in the following ways:

Understand the Problem

Enterprises today must invest in enabling their existing and future workforce to reskill through non-credit courses while on the job and they should do so now. There's no time to waste; the 2018 WEF Future of Jobs report predicted that "at least 54 percent of all workers will need considerable reskilling by 2022."

Any career development program an enterprise chooses must prioritize newer and sustainable approaches to development within untapped talent pools.

Create a Plan

Even though companies are aware of their growing skills gap, few have embraced the changes to prepare them for the future. Many mention financial constraints and lack of employee participation as leading reasons for this delay.

However, C-Suite executives must find ways to incentivize reskilling for the existing workforce or risk being left behind in the new workplace. Look out for the human and technical skills that your employees need and set up a learning culture among employees.

Harness Online Resources

It is possible to develop tailored courseware for upskilling and reskilling of employees. Leverage online education platforms like Udemy, Coursera, and Udacity, or add an online corporate learning program like those offered by Emory University.

Employers can register employees with the required aptitudes in courses like machine learning, data science, and Artificial Intelligence, through which they receive certificates and badges. Through online learning and more flexible working plans, employees can upskill and reskill while handling their daily work responsibilities.
Talent in Unexpected Places
Businesses that are recruiting should open their eyes to the unexpected places where potential talent lies. This is because the new workplace demands more creative solutions in all areas of recruiting and training. Only the most adaptable organizations will wade through the murky waters of this latest Industrial Revolution and come out for the better.
Emory Continuing Education offers corporate training programs tailored to almost any skills gap need through its Corporate Learning program. Courses can be delivered online, at any location, or in hybrid formats. Emory Corporate Learning is a unit of Emory Academic Innovation.


More ECE articles and news >    This article was originally published by Emory Academic Innovation >