Main content
From Emory Landscape Design to Designed Landscapes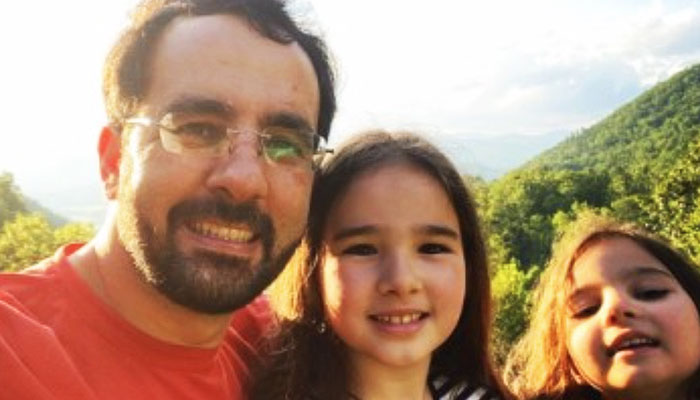 Humberto Dutra has a Ph.D. in Environmental Sciences and has established himself in his field, teaching ecology and plant biology at the college level for 10 years.

In 2015 he began to pivot, and eventually launched himself on a new career with the help of the Landscape Design Certificate from Emory University.

"For me, landscape design isn't hard: It's not too difficult to turn something pretty. But the certificate taught me the practical aspect of running the business. In landscape design, that is where most people would fail," said Dutra, who today heads the thriving Designed Landscapes in Decatur.

The U.S. Bureau of Labor Statistics says there are about 19,800 landscape designers in the country, earning a median income of $67,950 per year. But Dutra didn't initially set out to join their ranks: He was just prettying up his yard.

"People saw it and they said: why don't you do my yard?" he said.

First, he helped a friend, then a friend-of-a-friend. A neighbor asked Dutra for a design and then took his sketches to a big landscape firm to execute on the plan. That's when he realized: He could be doing this for a living.

With his background in academia, he knew a formal certificate program would be the best starting point. "I enrolled for the class to get more knowledge on how to run a business," he said.

And there was a lot to learn. "In landscape design, you need to know how to manage clients' expectations, how to weed out clients that are not good, how to do a proper budget," he said. The instructors "provided really good guidance around all of that."

The certificate program includes not just the business how-to's but also modules on practical design, understanding plants, hardscapes, and master planning. The capstone project turned out to be especially valuable in setting Dutra on the path for success.

Rather than design a single site, Dutra took on three different projects. ("I told my wife, if I'm going to go for this, I'm not going to go halfway!") One of those projects was for a neighbor who had just moved into a new house.

The neighbor liked the design so much, Dutra actually rounded up a crew and put the plants in the ground. "I got a wholesale account and ordered all the plants, and we installed the whole thing," he said.

That project became a source for referrals, and Dutra's business was up and running. Last year the firm did over $1 million in sales.

With his roots in education, Dutra said he enjoys the opportunity to continue teaching others about the finer points of environmental awareness.

"I am educating clients on the materials that they can use, on using or not using certain plants. I'm educating them on how plants will grow, how to maintain them, how to be more sustainable with what they want to achieve," he said.

Many clients, for example, want a "no maintenance" design for their yards. "I tell them there is no such thing as 'no maintenance,' but there is 'known maintenance' and this is what you need to do. Even if you just add a concrete patio, there is some maintenance: Eventually you need to pressure wash it. I teach them what they need to know — prune this plant in February, cut this one after it's done blooming — so I still feel like an educator."

Dutra's success in the business has given him the opportunity to express the full breadth of his interests.

"I am Latino, I come from Brazil, and I deal with the Latino community quite a bit. It's a very important part of my mission to promote equity and a more fair world," he said.

To that end, Dutra has hired subcontractors who have gone on to start businesses of their own, with his support and encouragement. "Everybody that I interact with, when eventually our partnership comes to an end, I want them to be in better shape," he said.

He came to the United States, earned a Ph.D., launched a successful business, and now he's helping others to make their way. "It doesn't get more 'American dream' than that," he said.


Learn more about the Emory Landscape Design Certificate program.

Emory Continuing Education is a division of Emory Academic Innovation.