Main content
Emory Business Intelligence offers a life-changing experience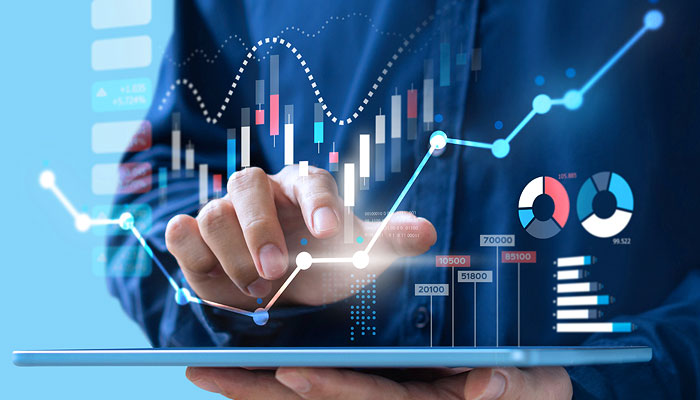 Hamid Arjmand sees the Emory Business Intelligence for Data Science and Visualization certificate program as more than just a way to acquire a new skill set.

For many students, especially those looking to change careers or enter the workforce without an undergraduate degree, "this program is life changing," he said. "Not only do they learn the technology and the skills, but they start believing in themselves."

And with good reason, since opportunity abounds. Business Intelligence offers a fast track into data science careers, where demand is growing at 36 percent for a decade, much faster than the average for all occupations, according to the U.S. Bureau of Labor Statistics.
"There is a lot of talk about this massive amount of data that we are generating," Arjmand said. (The technology association CompTIA puts that number at 2.5 quintillion bytes daily.) "We constantly hear about artificial intelligence and machine learning. All of these are part of the data science field, and the entry point to data science is business intelligence."

In the certificate program, students learn to look at enormous amounts of data, identify patterns within the data, and use those insights to identify problems and potential solutions.

"We start by teaching the fundamentals: how to collect, clean up, mine, and load the data to be able to use it for extraction and insights," Arjmand said. Students learn the query language SQL, which helps organize data; they learn to define algorithms for making sense of data and acquire fluency with the main platforms used to "visualize" data — to bring it to life and communicate it to others.

The Emory Continuing Education (ECE) program takes a unique approach to teaching these skills.

Where others tap a single instructor to teach the course, Arjmand assembles a team of working practitioners, each teaching in his or her own area of expertise. And the course is designed to be stackable with other Emory offerings.

"There are different layers in data science," Arjmand said. "Somebody can come through our program and get a job, and when they're ready to move up to the next level, that next level is already ready for them. In our program, they can move and gain expertise in big data, machine learning, and ultimately artificial intelligence."

Classes run on Saturdays with engaging live online sessions that make it convenient for adult learners to participate. And everything is recorded, so students can loop back as they desire. There are weeknight help sessions, and students stay on a topic until they master it. "In most other programs it is sink or swim," Arjmand said. "In our program, we make sure no student is left behind, as long as they put in the time and effort."

All students become members of the 30,0000 -strong Technology Association of Georgia, where networking opportunities abound. "We also encourage our students to become part of a variety of data science meetup groups," Arjmand said. "The whole idea is to be out there and be active."

In addition, those who go through the course can access ongoing career support. "That means even when they get a job, if for example, they come up with a project that is beyond their capabilities, they can contact us and we will provide them with the teacher or teacher assistant, somebody to help them," Arjmand said. "The whole idea is to empower them."

Along those same lines, the Business Intelligence program participates with other ECE programs in the Women in Technology (WIT) initiative, a non-profit organization supporting women in technical career fields. Four WIT cohorts have already gone through ECE programs and have gone on to get jobs in their fields.

"Some of our cohorts have had people log in from California, Texas, Chicago, and Florida. Imagine somebody waking up in California at 5:30 Saturday morning to attend my 8:30 program in Atlanta. That shows the quality of our program and the success of our program," Arjmand said.

Through the Business Intelligence certificate, Arjmand said he's looking to do more than just teach a technical skill: he's looking to elevate individuals and improve their lives.

"We believe that every single person has the potential," he said. "They just need help from somebody who recognizes their talent, who will work with them and empower them, make them believe in themselves. When you do that, they become unstoppable."

Learn more about the Emory Business Intelligence for Data Science and Visualization certificate program at our upcoming, complimentary information session.