Main content
Au Pair Enrichment ESL Course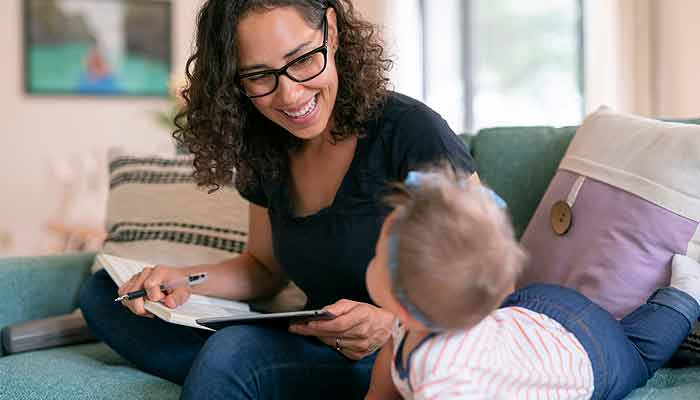 Improve your English skills and understanding of American culture
The Au Pair Enrichment ESL Course is designed for au pairs of all language proficiency levels to improve their spoken and written English skills while learning about American culture and customs. The program includes 3 parts: 20 hours in 8 class sessions, 20 hours of instructor-directed study and assignments directly related to in-class topics, and 20 hours of text-guided, independent study over eight weeks following the class sessions.
A certified ESL instructor will provide conversation practice, grammar instruction, and group interaction utilizing an engaging and easy-to-follow ESL text that highlights important topics in American Culture, such as getting around, dining out, handling an emergency, visiting the doctor, and more. Additionally, students will practice reading for comprehension and explore story-telling using well-known American children's literature, as well as stories from their own cultures.
The additional 20 hours of text-guided independent study will focus on American holiday traditions and customs. For 8 weeks following the classroom session, students will follow an online program of activities and assessments, working at their own pace, studying grammar, vocabulary, idioms, and common usage, listening to audio lessons, and submitting assignments through the online portal. This portion of the course will cumulate in a final exam.
To ensure the best possible learning experience, it is highly recommended that all students have access to a computer, laptop, or tablet.
Books for this course:
Learner Outcomes
After completing this course, participants will be able to:
Practice conversation, grammar, and usage learned during in-class activities and group work
Demonstrate writing proficiency based on feedback provided on weekly writing assignments
Demonstrate reading and listening comprehension
Practice oral presentation skills through preparation and telling of a children's literature story
Discover, review, and practice vocabulary, idioms, and common language related to traditional American culture, celebrations and holidays
Course Schedule
JAN SECTION SCHEDULE
| Type | Date | Time | Location |
| --- | --- | --- | --- |
| Classroom  | Jan 24, 2023 to Mar 14, 2023 | 7:00PM - 9:30PM | Century Center |
Au Pair Enrichment ESL Course Information
Contact Hours
60 hours
Course Fee(s)
Tuition non-credit - $595.00