Main content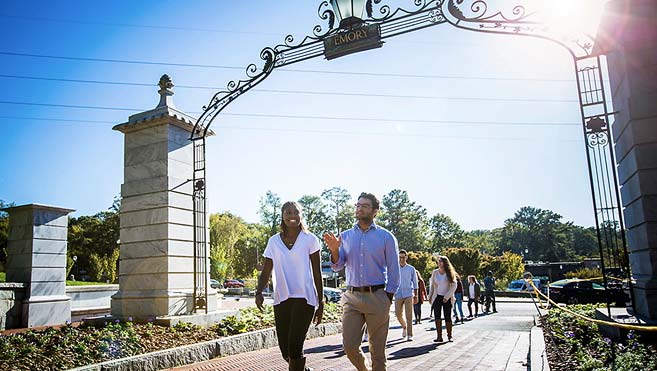 Eagle Essentials - Career Preparation for Students
Lifelong learning begins as a student and continues long after leaving campus. Wherever you are in your journey, Emory provides opportunities to learn. Students can take advantage of the winter break by enrolling in one non-credit academic or professional skills course to build-out their co-curricular transcript.
The courses are delivered online and provide instruction on topics relevant to life both inside and outside the classroom, and are available free to all Emory University undergraduate, graduate, and professional school students.
Eagle Essentials provides a platform to enroll in academic or professional skills courses offered by Emory Continuing Education (ECE) in partnership with schools within Emory University, such as the Emory College of Arts and Sciences, the Laney Graduate School, and others.
Eagle Essentials benefits
Invest in yourself outside of your degree program and live out the Emory motto: "Cor prudentis possidebit scientiam"("The wise heart seeks knowledge").
Build out your co-curricular transcript with non-credit courses
Exclusive professional & academic skills courses
All courses are only 3-6 hours of instruction
Free instruction on topics relevant to life both inside and outside of the classroom
Areas of study
Academic Skills
Innovation & Creativity
Professional Skills
Tools