Main content
Out with the bland: Emerging trends drive Emory Interior Decorating courses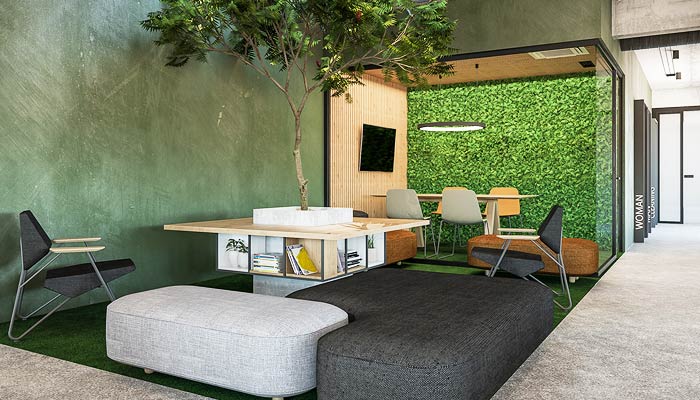 Lee Anne Culpepper is tired of seeing homes that look like hotel suites. Apparently, other people are too. 

"These past few years, everything has been gray walls and tufted headboards. Everything looked alike," she said. "Now diversity, uniqueness, and color are coming back."

Culpepper will be addressing both emerging trends and classic elements of timeless design in her upcoming Emory continuing education courses, which include two classes on the Elements of Interior Decorating, as well as Principles of Design and Kitchen Design.

Homes are becoming not just more personal but also more livable, in a trend Culpepper refers to as "biophilic design."

"That's all about health and wellbeing, as well as sustainability, people becoming more aware of the environment," she said. "In biophilic design you bring the outside in, by having light natural, large windows, 'green' walls — trying to merge with nature, rather than just being isolated behind windows, closed inside with false lighting."

Culpepper draws her students from a wide cross section: Working decorators, those looking to get into the field, and home owners who are simply interested in learning how to beautify their spaces.

"A lot of people just want to improve their own homes, and they take a course to build up their skills," she said. By learning both current trends and classical design principles, they're able to invest more thoughtfully in their domestic upgrades. "That way they're not spinning their wheels and feeling like they have to re-wallpaper every three years just because something new comes along."

As the creative force behind Culpepper Carpets & Interiors, Inc., she brings real-world experience to the classroom. "I am not just a teacher: I'm a doer," she said. "I have a successful business that I've had for over 30 years, and I can teach things a professional decorator needs to know, beyond just principles of design: How to do your books, how to market, how to keep a client."

Her professional work helps her to keep on top of the latest design trends. She's noticed for example a Covid-inspired pivot away from big, open spaces: They look great, she said, but when everyone's working from home together, that lack of dividers can become a hindrance. Culpepper predicts that post-Covid, we'll start to see a return to more traditional, discreet interior spaces.
She also leverages her professional status to connect continuing education students with the wider design community.

"We do field trips to places that they probably wouldn't even get to visit if they weren't in the class, places that are only open to those in the trade," she said. "We visit places like the Atlanta Decorative Arts Center and Century Furniture, where they host us and show us how things really work. Students can pick up so much knowledge in just a few hours and they'll save themselves making mistakes in the future."

Culpepper teaches the Interior Decorating & Home Staging Certificate. In this program, students explore basic interior decorating principles, including identification of style components, psychology of color and choosing the right color, as well as selection and placement of furniture, lighting, and accessories. They can also learn advanced techniques for creating beautiful and functional spaces and hear from a Sherwin Williams representative about their design tools.

For the certificate program, students also explore the latest color and design trends and discover how to use them to create spaces that inspire. They will examine the characteristics of fabrics and learn how to select effectively the appropriate fabric for the scheme, including mixing patterns and colors, in order to create eye-catching rooms. This class also explores the importance of incorporating environmentally-friendly "Green Design" into a master plan, in line with emerging industry standards.

Culpepper also teaches Kitchen Design which focuses on building value: Experts say even minor kitchen remodels return more value than any other project — about 81 percent, nationally. For those overwhelmed by choices — cabinets, floors, countertops, lighting — Culpepper offers clarity and guidance.

For professionals, those aspiring to the trade, and homeowners looking to sharpen their skills, Emory's interior decorating classes offer insights into the latest trends, along with foundational skills needed to create better, more livable spaces for all. 
Learn more about our Interior Decorating courses and more in our Interior Decorating topic area.
Emory Continuing Education is a division of Emory Academic Innovation.