Main content
Mary Zimnik Discusses the Digital Craftsmanship in Customer Growth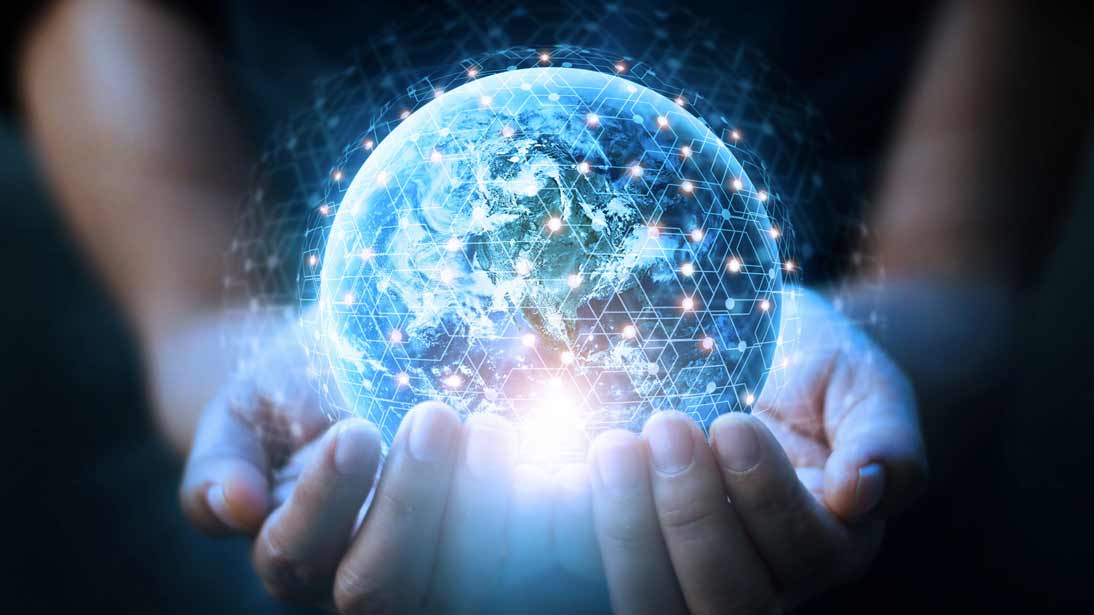 Emory Instructor Mary Zimnik answers three questions, talking about the new world of digital marketing, what it takes to succeed, and the importance of perennial learning.
In 21st Century business, everyone is a marketer, everyone is online, on social media, constantly posting and publishing an endless stream of chatter. The labyrinth of digital messages can be confusing and near impossible to interpret without the right expertise.
Yet for Mary Zimnik, an Emory University instructor in digital marketing, cutting through the noise is just part of the job. Zimnik has worked professionally in the marketing field for more than 20 years and taught at Emory Continuing Education for 17 years, where she co-founded the first Digital Marketing Certificate.
Outside teaching, Zimnik is well versed in all varieties of communications. She writes, edits, designs, films, composes and photographs diverse subject matter. Her background also includes experience in everything from public relations, journalism, brand development, and technology. In addition, Zimnik runs her own marketing studio, Studio—MZ, where she creates brand content and has negotiated and authored film location contracts for studios like Paramount, Disney, and Miramax.
Despite her expertise and accolades, Zimnik is incredibly well-grounded and has a conspicuous appetite for learning. This zeal is especially notable when it comes to her students. In an interview, Zimnik candidly describes her passion for education, career growth, marketing, and details her Digital Marketing Certificate, a course designed for professionals and newcomers alike.
Here are her thoughts:
Emory Continuing Education: Your Digital Marketing Certificate course has had numerous amounts of aspiring marketers and full-fledged professionals in it over the years. Out of all the successful students who've completed your course, can you provide a story of one or two standout students?
Instructor Mary Zimnik:  Well, first, I personally think that the most important thing for my students is to feel satisfied. I want them to feel like they are in the place that they need to be in, that they're feeling challenged and creative and content. That is what's most important to me, but I've also had a student who's been able to turn their passion into successful businesses as well.
I had a student—and I could tell you a thousand stories of exceptional and notable students—but I had a student who was a musician and a disc jockey from Canada. And he came into our program, graduated in the Digital Marketing Certificate course, and started his own business. Each year he seems to grow the business with new personnel and with income in remarkable ways. For example, after graduating, he brought in several million dollars by his second or third year. This was somebody who came from a completely different world outside of marketing, and he took our program and was able to say, 'Aha, I can go ahead and build off of the things I do know and create something completely new for my family and me.' I've seen that several times."
ECE: That's a fantastic example you gave. It's always great when you can see someone take a theory, or a best practice, or a skillset and then apply it in the real world. It's great to see someone produce something valuable and not just to themselves but also for everyone.
MZ: Exactly, except it's not just theoretical. What I think is beautiful about our particular department or our specific arena of higher education is that we we are educators because of our expertise. We're still working in the field, and therefore, we have this on the ground, a sort of rough-and-raw way of teaching. We help our students work on actual contracts and solve real challenges. It's not theoretical. It's not academic — although I'm not suggesting academics and theories aren't good things—but our work isn't about theories. It's about what tools can you use right now?
I just had a student in my program who began in January, and it's a 15-week program, and I think it was in the third week of the program when she lost her job. And yet, just a couple of weeks ago, using her new skill set, she got her dream job, an opportunity that not only trumped her previous positions but represented precisely what she was looking for. As an instructor, I can see these things happen in real-time while they're still happening.
ECE: What experiences, principles, or skills do you hope your students take away from their time in your course?
MZ: Certainly, the obvious is that it satisfied their expectations, but I also hope it's gone beyond that. I hope the course broadened their ideas of what they could do and where they can go. I hope through the process, it gives them a chance to think bigger than they had when they enrolled. I find learning does this. The process of learning and growing does this. There's this sort of blossoming that happens.
So there is all of that which I love, but if you sat me in a corner and asked me to tell you the one thing I'd hope they take away most, I'd have to say confidence. When they leave, I hope that it's built their confidence. As an instructor, what I've noticed more than anything from men, women, young, old, experienced, and inexperienced is, for whatever reason, in this world, we all lack confidence. We lack the confidence to believe that we can pursue something more meaningful for ourselves, something more enriching, something more challenging, something that's going to take us further than we had imagined we could go. It's not about attitude or ability. It's always about confidence.
For more information about the ECE Digital Marketing Certificate course, click here.