Main content
How Tableau Can Offer an Entry Point into Data Analytics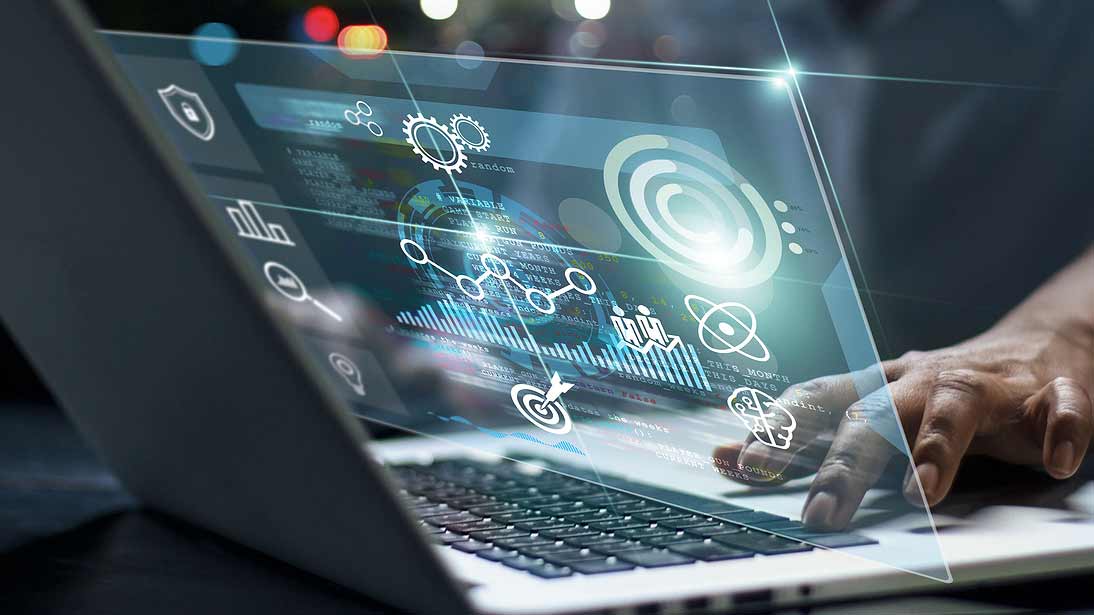 The Emory Tableau Data Analytics Certificate is unlocking new job opportunities for seasoned professionals and newcomers alike.
The term "data analyst" can call up images of perplexing code and advanced algorithms. There may even be a sense of intimidation, trepidation that stems from thoughts of arcane mathematics and mysteriously complex data tools. In reality, a data analyst career demands the same as any other: you must be willing to learn and ready to work. 
Ask Emory ECE Instructor Nasheed Sabree, and he'll tell you what it takes to be a data analyst. Sabree teaches ECE's Tableau Data Analytics Certificate course, which offers job-ready skills for Tableau's data analytics platform. 
Sabree said there is no need to have a career history that includes a stint at Google, to hold a Ph.D., be a software engineer, or have a propensity to play with numbers.
"If you're willing to put in the time, then you'll be able to be successful in this space, and I've seen it over and over," Sabree said. "Those students who come in and prepare to commit the time necessary are the ones who succeed. I think hard work is the only prerequisite."
Without a traditional background in data science, Sabree is living proof you don't need a degree to become a highly proficient and effective data analyst. Studying at Georgia State University, he began his career with a Bachelor of Arts Degree in Sociology and followed with a Masters Degree in Public Administration-Management & Finance. Eventually, he found himself in analyst roles which seeded an interest in data. Now he holds certifications in analytics tools like Microsoft PowerBI and Tableau and has years of experience working in data strategy, data governance, data architecture, data management, and other data analytics disciplines.
"The primary reason I want to teach Tableau is because I don't come from a traditional data or computer science background," Sabree said. "I was able to transition into a data career, and I think it's valuable to share that experience with people trying to make this same type of transition, people who are moving into a new career path."
There is enormous demand and diverse opportunities for those breaking into data analytics. Research from Emory University reports more than a million job postings for data analysts worldwide. The U.S. Bureau of Labor Statistics also projects the occupation will see a dramatic 30 percent growth in the next ten years. The average salary for data analyst titles is $68,000, with a high of $104,000. 
Since many students are looking to transition into this high-demand field, Sabree's Tableau Data Analytics Certificate has a singular focus on real-world skills. The course syllabus is structured entirely around learning fundamental skills and applying them in real-world situations.
Sabree said the course starts by teaching students how to understand and approach a business problem with data. Students are given real-world case studies. They must identify the key stakeholders and understand the problem-solving components in a dataset. Then students learn to analyze their data in a spreadsheet.
In the second phase, the course builds on students' skills by teaching "Structured Query Language" (SQL), the language computers use to communicate with and manage databases.
"Once students are successful synthesizing information and presenting a solution, we then allow them in the second section to learn SQL, which is the natural progression of data analysis within organizations: they go from spreadsheets to relational databases," Nasheed said.
In the third and final phase of the course, students learn how to visualize their data and digital insights, populating graphs, charts, and other visualizations with their analysis.
While a relatively new instructor, Sabree said he has already seen students leverage the course to find new jobs, gain promotions, and advance critical projects at their companies. His students have diverse backgrounds. Sabree said that some are already working with data or might be completely new. His students are from diverse industries that include everything from restaurants and retail to the medical field. 
"I think what makes this program valuable is its benefit to those who have data exposure, all the way down to the people who are just trying to transition and get acclimated to the space," Nasheed said. "This program is not just about getting the certificate. It's about what you can learn and do."
Click here for more information and registration details for ECE's Tableau Data Analytics Certificate course.
Emory Continuing Education (ECE) is a division of Emory Academic Innovation.