Main content
How 'power skills' drive career success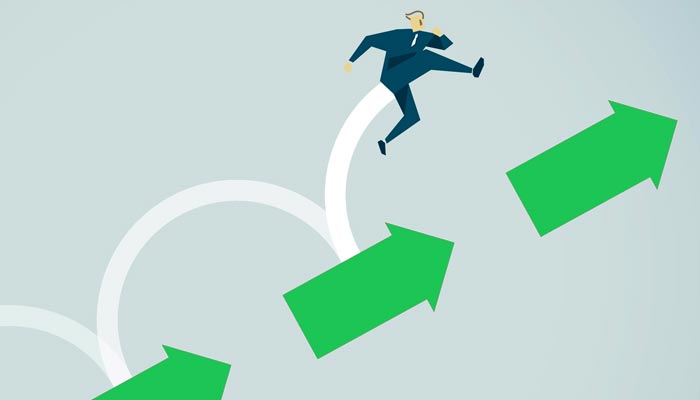 From entry-level to executive employees, people need certain skills in order to succeed. Teamwork, conflict management, communication, problem-solving: Abilities like these are necessary for success in a fast-changing work world. 

They used to be called soft skills, but the language has changed to suit the changing times. Todays it's all about acquiring power skills. In an increasingly competitive world, "people have come to realize that this kind emotional intelligence is really at the core of success — for an individual, a team, an organization," said Mark Myette.

An author and highly sought-after speaker and facilitator, he spent more than 24 years in Fortune 500 companies as an advisor, catalyst, coach, and teacher. The founding principal of ECC, Inc., Myette teaches power skill across a range of Emory Continuing Education courses.

Business leaders say it's time to start talking seriously about power skills. "Calling these attributes soft too often discredits their importance," according to the Thomson Reuters Institute. "It also undermines the difficulty in mastering them."

In an increasingly project-oriented business environment, the Project Management Institute says power skills " set you apart in your current and future career."
 
For individuals looking to advance their careers, interpersonal abilities can be a game-changer. Myette points for example to Google's Project Oxygen, a benchmark study that looked at common traits among top leaders. "In a technology company, you would think that the most effective leaders had strong technical acumen and strong technical knowledge," he said. "In fact, nine of the top 10 competencies among their top leaders were power skills." 

Employees who master these skills position themselves for future success, and employers who encourage such mastery can help to stop the hemorrhaging of talent.

At a time when millions of workers are either dropping out of the workforce or "quietly quitting" — doing the bare minimum necessary — power skills can help to drive the engagement and enthusiasm needed to support robust retention.
 
"Power skills start with a certain degree of emotional intelligence, having self-awareness, understanding what makes you tick. From there, it's about enhancing the capabilities that will make you more effective either as a teammate, a peer, a first-line manager or a leader of leaders," Myette said.
 
Self-awareness and effective participation together make for more satisfied employees, which naturally helps to drive retention.
 
This isn't something that everyone comes by naturally. In fact, most people need some formal training to effectively develop their power skills.

"People underestimate how hard leadership really is," Myette said. "That's why it is valuable for companies to invest in things like Emory Continuing Education, where we help their people to build those skills in a formal classroom setting. That can significantly shorten the time it takes for an individual contributor to become a leader of others."

While interpersonal skills may seem fuzzy to some, a vague discipline not easily taught, Myette said there are practical methods for helping learners to discover and enhance their strengths.

"Within each of those power skills, we have techniques, tools and resources that will help somebody maximize those abilities," he said. "For example, leading teams is a fairly generic topic, but buried within that is the specific skill of providing feedback. The learning modules around providing feedback give people the tools they need to do that effectively."

Likewise, there's specific training on dealing with conflict, something almost everyone has to do at some point in the course of their career. "How do you navigate through conflict? How do you help a team to do that? he said. That's also a teachable skill.

The training looks at things like win-win negotiations, as well as effective listening. "All those kinds of skills can be enhanced to give you exponential results in the workplace," Myette said.

The course offerings that incorporate power skills should be of interest to individuals at any point in their careers. "These skills would make anyone a better peer, a better teammate, a better employee," Myette said. "If someone aspires to take on a leadership role, to become a team lead or a team manager, these skills will be essential."

All this can have direct career impacts. For those who are able to bring their power skills to the fore, "there's a good chance they are going to go higher and further than their peers," Myette said.

To see ECE's current power skills offerings, check out Communication Skills, Management, Leadership, and Professional Skills course listings.
Emory Continuing Education is a division of Emory Academic Innovation.