Main content
How ECE Workforce Development drives economic mobility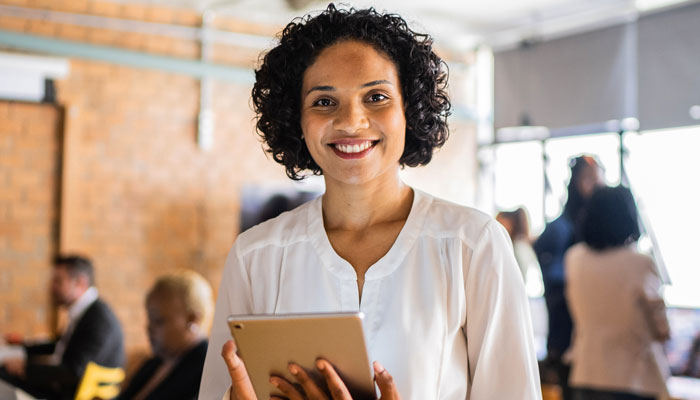 Education is at the heart of economic mobility — the ability of individuals and families to rise through the financial strata. 
"For individuals, education promotes employment, earnings, health, and poverty reduction. Globally, there is a 9% increase in hourly earnings for every extra year of schooling," according to the World Bank. 
At Emory Continuing Education (ECE), the Workforce Development program aims to create a ready cadre of employees for local businesses. In doing so, it also serves as a powerful driver of economic mobility. 
"When individuals personally seek to continue their education, they're making the decision to better themselves and their families," said Joy Scarbrough, program manager for Workforce Development at ECE. 
"The best way to improve economic mobility is through education. Our goal is to help people get to a place where they are working in jobs and entering careers," she said. "We are helping unemployed or underemployed individuals improve their situations." 
Experts across the board agree that continued college-level studies, especially in the context of workforce-development initiatives, can help to elevate individuals and communities alike. 
On an individual level, adult learners "are significantly more likely than others to be upwardly mobile," Inside Higher Ed reports. Continuing education plays a key role here, by "making sure those programs are friendly to students who aren't typical undergraduates, especially working adults or parents." 
In driving economic mobility for individual learners, ECE Workforce Development helps lift up entire families. Continued learning "may enhance outcomes in both present and future generations," the Urban Institute reports, adding that investment in education "increases absolute intergenerational mobility." 
Those benefits then ripple out to the society at large. As individuals achieve economic mobility, and bring up their families with them, it becomes possible to elevate entire neighborhoods, and eventually the community as a whole. 
Tools of mobility 
How does ECE Workforce Development drive economic mobility? A number of tools come into play. 
"At ECE, we have non-credit courses that are allowing learners to receive the training that they need in order to enter high-volume careers," Scarbrough said, noting that the Workforce Development team ensures those courses align with areas of greatest need. "We're building courses that address high-volume jobs. Right now, for instance we have Project Management. That's a huge field, there are so many new job openings every single day in that area." 
Workforce Development ensures that individual courses and certificates are designed to support job readiness and career advancement — the foundations of economic mobility. In addition, the Workforce Development team works directly with area employers to design curricula that leads directly to employment opportunities. 
"We work with area companies to help them form their own cohorts of learners," Scarbrough said. "They tell us they will need so many people for a particular position. They provide us with a list of skills those individuals will need, and we tailor courses specifically to those needs." 
This kind of employer-defined coursework represents a direct path to economic mobility, and ECE Workforce Development has generated tangible outcomes from these and other efforts. 
Scarbrough pointed out, for example, to a recent pilot program run through ECE's Women in Technology cybersecurity program. "We enrolled 20 women, unemployed single mothers. They studied cybersecurity management and all 20 of them were hired into career positions," she said. "Two of them have already been promoted." 
Outcomes like this bear out what experts have long said about advanced learning opportunities. "Education is a powerful anti-poverty tool and the most consistent driver of sustained upward mobility," according to the United Way. 
That's a win for everyone. Education "can help individuals move up the social ladder, and thus help to create more equitable societies," according to the Organization for Economic Co-operation and Development (OECD). 
Going forward, ECE Workforce Development will be looking to expand those opportunities. 
"We are constantly building this program," Scarbrough said. "We recently added a Hiring Partners program, where we connect learners directly to companies hiring for field-specific ventures. We are looking to grow this program, to get as many quality companies as we can on board." 
Learn more about the ECE Workforce Development program. 
Emory Continuing Education is a division of Emory Academic Innovation.