Main content
The Career Advancing ECE lineup for 2022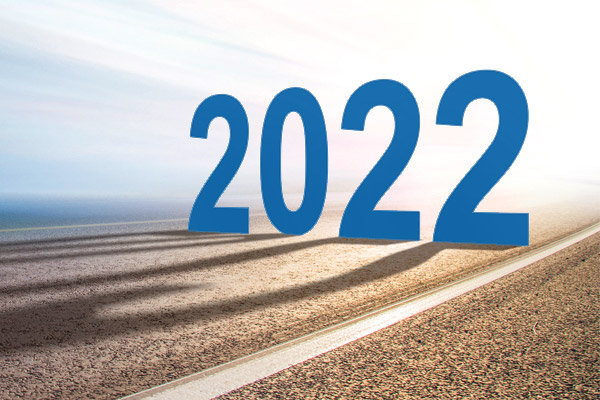 The
Great Resignation
thunders on. A record 4.4 million people quit their jobs in September, with more leaving every day. As workers seek for more fulfilling and meaningful work, continuing education rises to the fore.
"People have done some soul searching over the past nearly two years, and they don't want to work low wage or thankless jobs anymore," said Garet Green, ECE's Open Enrollment Program Director. "Continuing education offers a path for career changers, as well as for those who need additional training or credentials to advance in their careers."
The Emory Continuing Education (ECE) program is always tracking demand for job skills and matching that need with courses aimed at helping individuals who are looking either to jump start their careers, or to launch a new career path. To that end, Emory's 2022 lineup of continuing education courses targets a range of fast-growing career fields.
Paralegal: As professionals trained to support lawyers in a range of legal tasks, paralegals may perform a broad range of substantive legal work. The U.S. Bureau of Labor Statistics (BLS) foresees a growing need for such individuals, with 12 percent job growth expected to create over 41,000 new positions.
Human Resources Management: This field of study covers a wide range of workplace issues, from legal matters to selecting qualified employees. Students learn how to navigate complex HR laws and current regulations regarding compensation, employment law, recruitment, benefits, risk management and more. BLS predicts a 10 percent growth in HR specialist jobs, and a 9 percent rise in HR manager positions.
Health & Wellness Coaching: In this National Board for Health and Wellness Coaching (NBHWC) approved certificate program, students complete the education needed to sit for the National Board Certified Health & Wellness Coach (NBW-HWC) exam . They come away with the skills to help improve health and wellbeing for individuals, groups and organizations, using evidence-based relational/behavior change skills and approaches in a variety of settings. It's a fast-growing field, with BLS anticipating a 17 percent jump in jobs.
Project Management: Students learn core concepts and techniques in project management and can choose from instructor-led or self-paced certificate programs. Through 2027, this labor force is expected to grow by 33 percent or nearly 22 million new jobs, across seven project-oriented sectors, according to the Project Management Institute.
Tech Bootcamps: Emory empowers its continuing education students to jumpstart their IT careers with a variety of technology-oriented bootcamps, including programs for cybersecurity, coding, and the software development methodology known as DevOps. BLS sees massive demand here: The security analyst field will grow by 33 percent, for example, while demand for coders and software developers will rise 22 percent.
Digital Marketing: This program uses hands-on interactive projects to support learners in a range of in-demand digital marketing roles. Projects include: Launching marketing campaigns, running comparison tests for marketing assets, and analyzing results in Google Analytics. It's a practical approach to preparing students for the 31,000 new jobs that BLS expects to emerge in this field each year through 2030.
Event Planning: A blend of art and science, event planning demands attention to both the aesthetic details that make events sparkle, as well as the behind-the-scenes logistics which make events safe and functional. The coursework covers such topics as logistics, catering, audio-visual, design and décor, safety regulations and more. As vaccination rates rise and in-person events return, BLS expects an 18 percent growth in demand for event and meeting planners.
Salesforce Administrator: With a median annual wage of $98,860 and projected average job growth of 13,900 openings each year according to BLS, the future looks bright for Salesforce and other database administrators. In this online program, students learn the skills needed to become successful Salesforce administrators, including a module to prepare for the Salesforce Administrator Certification Exam.
Looking ahead, Green said Emory is planning to expand its continuing education programs to include training for fast-growing healthcare support roles. 

"In continuing education, we are always looking at the most-high demand jobs, the fastest-growing careers," Green said.

Overall, "continuing education offers a path to better employment," Green said. "Whether you're looking to change roles as part of the Great Resignation, or seeking advancement opportunity in your current field, these learning opportunities can help to open the door. In virtually every in-demand job or career field, education is the first step toward a better future."

With a certificate from Emory, individuals are already one step ahead when they go into the job market. Equipped with a well-respected and widely recognized credential from a nationally known university, they are able to stand out from the crowd as they chart their future pathways.

Don't miss our upcoming January promotion, New Year, New You, during which most all of our learning catalog will be offered with special pricing!
ECE is a division of Emory Academic Innovation.