Main content
Becoming A Practical Problem Solver: The Benefits of Earning A Lean Six Sigma Education Through ECE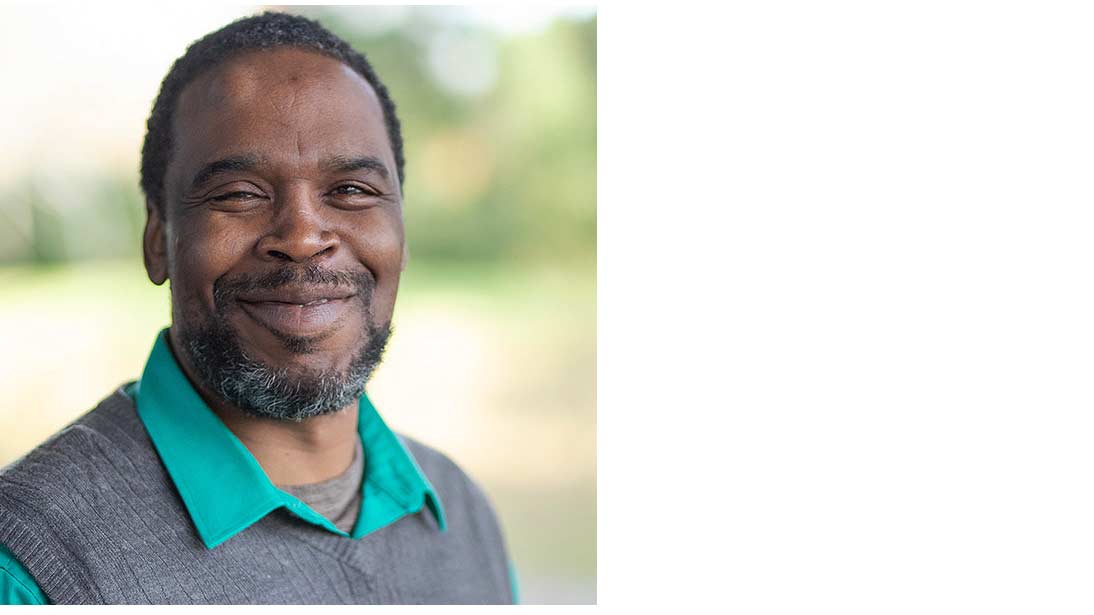 An Interview with Lean Six Sigma Instructor Maurice "Reese" Spann
For Lean Six Sigma Master Black Belt Maurice "Reese" Spann, the best part of teaching is that special moment when students connect with the material and see the enormous potential in applying Lean Six Sigma to solve problems.
"What makes it fun for me is seeing when a lightbulb goes off with a student," said Spann, a Performance Instructor for Emory Continuing Education (ECE), a division of Emory University. Spann also is Managing Director at Atlanta professional training and consulting company, J Griffin Group LLC.
Within the university's suite of Lean Six Sigma programs, students learn foundational and advanced Lean Six Sigma tools and techniques they can apply to various scenarios in the workplace. When students begin to understand the practical applicability of the material, it's an exciting experience for Spann. "I think that's my favorite part about being a teacher…watching the students blossom," he said.
Spann, who has worked as a quality coach, quality and leadership instructor and executive adviser, said the approach taken in ECE's programs drew him to teaching there.
"I've been doing this work for 14 to 15 years, and what led me to Emory Continuing Education was because I thought their program was strong," Spann said. "I thought they had a great program that would not only give students an opportunity to learn great information from a knowledge perspective, but also have the ability for the instructors to give real life experiences and to give students a holistic view of what Lean Six Sigma is all about, and how to use it in their workplace."
A Start in the Insurance Industry
Spann's interest in Lean Six Sigma started at The Hartford Financial Services Group. The investment and insurance company brought him in to spearhead a program introducing Lean Six Sigma to the company. The hope was to expedite the claims processing, which at the time could range from as short as two days to as long as 15 days.
Spann oversaw the training of leaders and front-line staff through different Lean Six Sigma belt levels. "That really sparked my interest in Lean Six Sigma, and I realized that this is where I wanted to be," he said.
Spann has a degree in business management and has earned certification as a Lean Six Sigma Black Belt and Lean Six Sigma Master Black Belt. He currently teaches the White Belt and Lean Six Sigma Green Belt courses through ECE.
As an instructor, Spann said he focuses on making Lean Six Sigma "as clean and as simple as possible. I want anyone to be able to look at the tools and techniques taught in the courses and be able to apply it quickly in their lives."
He said his personal favorite methodology is DMAIC, the acronym for define, measure, analyze, improve, and control. Using DMAIC gives you "the structure to get a project done with confidence that it will give you the right solution to the problem," he said.
Within DMAIC, some of the tools he uses most often are fishbone analysis, FMEA (Failure Mode and Effects Analysis), SIPOC (Suppliers, Inputs, Process, Outputs and Customer​), Pareto charts and control charts.
The Value of Lean Six Sigma Certification 
As an added benefit, ECE offers certification in its online Lean Six Sigma Green Belt and Lean Six Sigma Black Belt programs. Spann said earning certification offers professionals the ability to add significant value to their organization's quality and performance.
According to Spann, professionals who earn certification can answer business process improvement questions such as "Why can't we deliver this product or service to a customer" and "Why does it take this long to complete a process?" Knowing how to answer these questions, including how to expertly use Lean Six Sigma tools and techniques, can help add value to both an organization and for the customer.
"Lean Six Sigma is all about taking care of the customer and about meeting customer requirements," Spann said. "Anyone who looks to enhance their ability to be able to add value to their customer, their Lean Six Sigma certification will actually get them there. It will give them the tools and techniques they need to continue to grow and meet their customer's needs."
How ECE Approaches Lean Six Sigma Education
"What I love about ECE is that they don't want to just give students the knowledge. They want students to have an experience and be able to easily apply the knowledge with the certification," he said.
Spann said business leaders are far less concerned about whether you have a Lean Six Sigma certification than they are about how you can use it to improve business operations.
"When you get into an organization and are not able to apply the tools and techniques that you learned about, the certification doesn't really mean anything," Spann said. He said instructors at ECE focus on how to apply Lean Six Sigma tools and techniques to real-world situations, giving students a foundation that will serve them well as they put the tools to use in their organization.
"I tell students what I did right and where I failed, and how the failure happened. That way, I can always give [students] a path to success when they utilize the tools and techniques," he said.
Becoming A Practical Problem Solver
If you're considering enrolling in a Lean Six Sigma program through ECE, Spann said students should consider that every career path involves working with processes, policies and procedures. Lean Six Sigma provides the tools and techniques that help people do better in all three.
"It doesn't matter if you are an associate or a senior vice president of an organization. You still have processes, policies and procedures that you need to improve," he said. "If something is working today, it doesn't mean that it's not going to break tomorrow. You need to have tools and techniques to help you identify the root causes of those failures and be able to solve them in a quick time frame."
Spann said having expertise in Lean Six Sigma also allows people to become "practical problem solvers" in a relatively quick time frame. He noted most Lean Six Sigma projects last about three to six months.
"No matter where you sit in the organization, you have practical problem solvers. Lean Six Sigma gives you that opportunity to become a practical problem solver," he said.
Spann added that ECE students also benefit from having "the cream of the crop" in both instructors and materials. 
"I believe ECE offers students the opportunity to grow in a field. When you think about Emory University, there is a prestige that comes with it," Spann said. "Students will also learn from instructors who enjoy doing the work and are passionate about practical problem solving."
He added, "Any student who is looking for a certification, looking to grow in their career, looking to be a pillar within their organization as a subject matter expert, I think ECE gives them the ability to become that person."
Emory Continuing Education (ECE) is a division of Emory Academic Innovation.