Main content
Dealing With Difficult People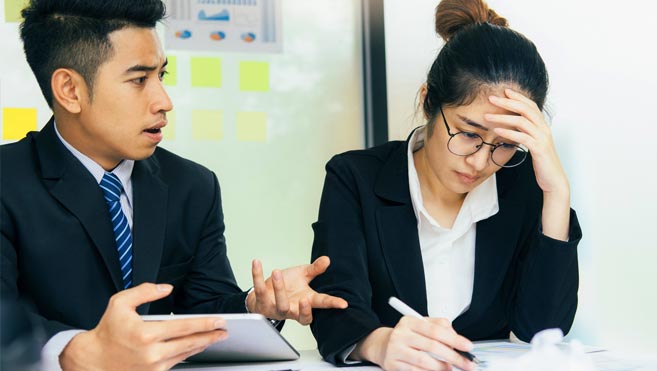 Learn to de-escalate situations and remain calm
Difficult people can quickly zap your energy. Discovering how to de-escalate situations and remain calm are essential to offering experiences that build loyalty. Hone your abilities to understand individual personalities, addressing difficult situations and managing stress in the workplace by attending this workshop.
Learner Outcomes
After completing this course, participants will be able to:
Define and demonstrate how to effectively handle difficult people and how our words and behaviors impact others' impressions.
Apply problem-solving techniques to challenging interactions necessary for de-escalation and remaining calm.
Identify what your triggers are and how they impact the level of service that is offered to others.
Understand others' emotional needs necessary to help you empathize and put yourself in others' shoes.
Course Outline
Module One: What Makes a Person Difficult?

Five Difficult Personalities



Module Two: Guidelines to Calming the Storm

What Are Your Triggers?
Be Assertive
Listening Exercise

Module Three: Handling Stress In The Workplace