Main content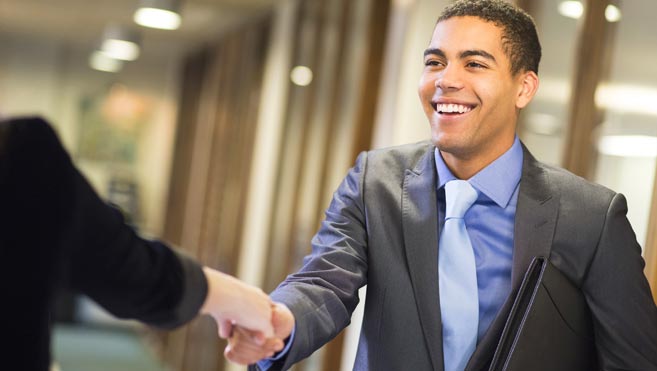 Make the right hiring decisions
This course is designed to provide individuals involved in the hiring process with there sources and tools to make the right hiring decision by using behavioral based interviewing, which emphasizes that past behavior is a predictor of future performance.
Course Outline
What will be covered:
Lesson 1. Welcome and Introduction
Introductions and expectations

Discuss current role in the interviewing process, successes and failures.

Review pre-work questionnaire 3 to 5 Learning subtopics
Lesson 2. Why Do this? The High Cost of Turnover?
Define turnover costs

Why is it important to you and your organization?
The Hiring Process 3 to 5 Learning subtopics
Lesson 3. Identifying the Needed Job Skills
Identify and describe the technical skills needed for the job

Identify and describe the job performance skills needed for the job 3 to 5 learning subtopics
Lesson 4. Preparing for the Interview: Designing Questions
Guidelines to use when developing questions
Four types of questions
Introduction to the Behavioral questions and examples
Lesson 5. Interviewing and the Law: Is it Legal to Ask?
Review of what you can and cannot ask
Lesson 6. Conducting the Interview-The Steps
Establishing Rapport
Asking Behavioral Based Questions to Gain Behavioral Examples
Probing to Understand
Seeking Contrary Evidence
Allowing the Candidate to Ask Questions
Closing the Interview
Reviewing Your Notes and Summarizing Your Findings
Lesson 7. Other Interviewing Mentionables
Reviewing Resumes
Controlling the Interviewing
Checking References
Lesson 8. Simulation
Participants will be given a job description. Using this job description they will be asked to develop behavioral based interview questions. Paired in teams they will be asked to play both the interviewee and interviewer and provide feedback on both sides of the process.
Lesson 9. Post Work
A skills checklist is distributed to participants a few weeks after training to help participants continually improve their skills.
Learner Outcomes
After Completing this program, participants will be able to:
Identify behavioral interviewing techniques and why they are better than traditional interviewing methods
Identify the 7 steps in the interviewing process
Design effective behavioral interview questions and probing techniques to gain behavioral examples
Review resumes with a critical eye
Define the high costs of turnover
Define what can be asked and what cannot in the interview and remain legal
Course Specifications
Contact Hours
3-6 hours (depending on client needs)