Main content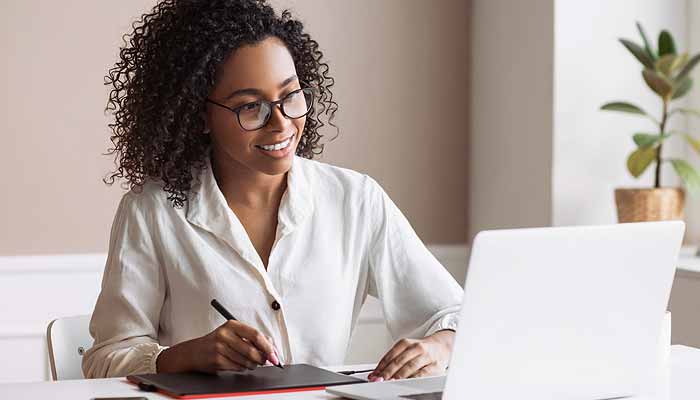 Emory Continuing Education hosts a large number of info sessions/webinars, certificates, and courses in an entirely online format or with online elements.
If you register for an online information session or course, the location will display as "ECE Online."
For courses, students can participate and/or complete all of the requirements for the class from anywhere in the world.
About Zoom
Zoom is a multi-platform video conferencing tool that brings people together to get more done in a frictionless video environment. Their easy, reliable, and innovative video-first unified communications platform provides video meetings, voice, webinars, and chat across desktops, phones, and mobile devices. We've found great success in using Zoom for online learning. 
Joining by phone?
If you need to use your phone audio instead of your computer audio during class, you will not be able to unmute yourself from your computer.
You must enter *6 on your phone to unmute your audio and then hit *6 again to mute.  
You must enter *9 on your phone to raise your hand and then hit *9 again to lower it. 
Please watch the following video before joining your first Zoom course meeting.
If your class is running on Zoom, you will receive information on how to join several days prior to the start date. In the meantime, you can get started by setting up an account. Students are required to join the class from a Zoom account matching or resembling the name with which they registered. 
ECE recommends signing in with Google or Facebook. Regardless, your registered name on Zoom must match or closely resemble the name with which you registered for ECE courses.
If a user joins a class and their name does not match or resemble that of a registered student, they will be removed from the course meeting. 
Joining a Zoom meeting is quick and easy! Discover the options for joining meetings based on your requirements and to ensure the best meeting experience possible.
ECE recommends joining by computer using the email invitation you are sent. All you have to do is click the Join URL. If you join by phone, you will need the meeting password included in this email invitation. 
Ensure you can be seen and heard.
Please conduct a soundcheck at the beginning of each class session before you join. There will be limited support for issues like this, as they can vary person-to-person and device-to-device.