Main content
Managing Up: Forging a Successful Relationship with Your Supervisor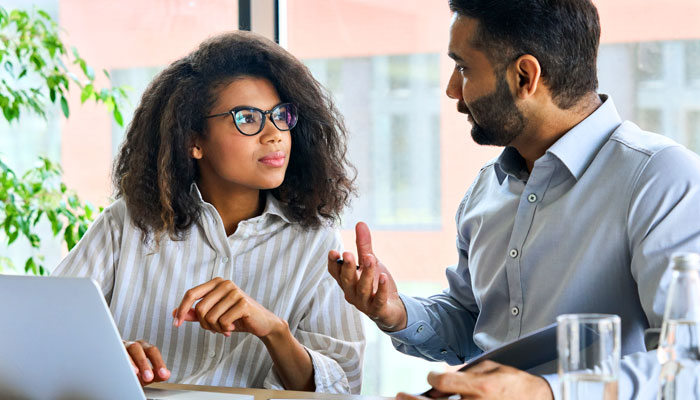 Recognize the principles of managing up
The accomplishments of your manager are often more critical to your success than your own achievements. When bosses miss deadlines, ignore goals, and fail to meet expectations, those unmet obligations inevitably become yours -- and the communication between you and your manager can suffer greatly as a result. Recognizing the principles of managing up can help increase the chances of success for both you and your manager. Identifying your boss's needs while supporting these daily obligations can lead to a smoother work environment with more positive vibes, less conflict, and ultimately an effective relationship.
Learner Outcomes
After completing this program, participants will be able to:
Identify and support your supervisor's strengths, weaknesses and working style.
Proactively seek consistent communication and monitor results for necessary improvements.
Determine your supervisor's priorities, goals and pressures.
Establish expectations and a clear system of organization.
Help to eliminate preventable problems and use effective problem-solving skills to find resolutions.
Exhibit positive behaviors that make you an invaluable employee.
TEXTBOOK
No textbook is required for this course. Participants will be advised of an article to purchase, download and read prior to the class.
Course Outline
Introduction and Overview

Explore what you will gain by completing the course.
Develop a basic understanding of why this topic matters.
Learn how to adopt a supervisory mindset.
Recognize the reciprocal benefits and needs between supervisor and employee.



Managing the Relationship

Recognize your supervisor's strengths, weaknesses, and personal interests.
Identify your supervisor's working style.
Build trust and rapport—the intangibles that form the basis for a good working relationship.



Managing Communication

Identify best practices for meeting with your supervisor regularly.
Explore ways to handle unexpected circumstances that hinder effective collaboration.
Discover how to proactively monitor and translate data into meaningful information.
Learn how to read typical non-verbal cues.



Managing Priorities and Projects

Identify your supervisor's priorities, goals, and pressures.
Establish expectations so you and your supervisor are on the same page.
Ensure there is a clear system of organization for information.
Learn how to help eliminate preventable problems in your everyday work and interactions.



Managing Yourself

Recognize the behaviors that frustrate your supervisor and learn how to avoid them.
Discover the behaviors that reflect positivity.
Identify best practices for handling situations that frustrate you.
Explore ways to engage in polished self-promotion.



Review and Action Plan

Revisit the course's key insights and lessons.
Test your knowledge with a quick quiz.
Complete an action plan to apply to your own unique situation