Main content
Innovation for Breakthrough Results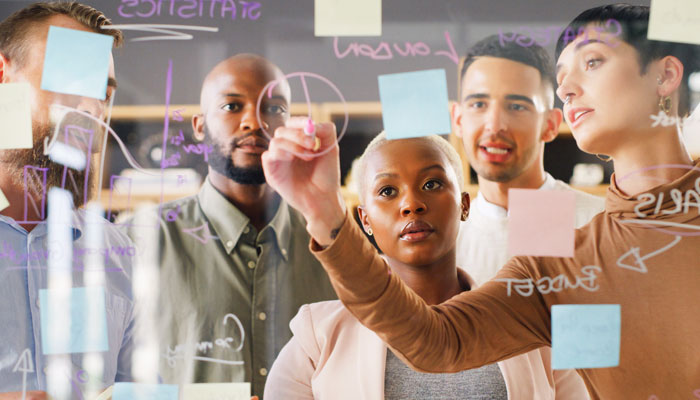 Apply specific techniques to achieve breakthrough results
To succeed in today's economic conditions, truly successful CEOs and their teams focus on innovation -- the ability to look at something old or current and see something new or different. Rather than fall back on traditional management discipline, existing best practices, or status quo operations, these leaders dug deeper, wider, and exploded out of the box with critical thinking skills to survive and thrive.
Our Innovation workshop teaches participants to apply specific techniques to achieve breakthrough results. Armed with these new skills and strategies, participants become stronger role models as creative agents and entrepreneurs to ultimately provide a competitive edge for organizations. The workshop incorporates a high level of interactivity, practical learning, self-assessment, exercises, skill practice, case studies and action planning in a fun and relaxed atmosphere.
Learner Outcomes
After completing this program, participants will be able to:
Explain the key factors of building an innovative culture in your organization.
Provide a model for the stages of innovation.
Describe characteristics of the different cognitive styles and how they prefer to organize and process information.
Use individual and group techniques to help generate ideas.


Course Outline
Introductions and Welcome

What and why innovation?
The value of an innovative organizational culture. Discuss the ways to get your organization started on innovation. Conduct an innovation mini-audit exercise.
Stimulate discussion about the strengths and opportunities within the organization and discuss the barriers to innovation
Design a game exercise.



Enabling Innovation

Provide a model for the stages of innovation.
Determine how to apply these steps to generate an innovate workplace.
Practice a variety of methods for generating ideas



Understanding Innovation Styles

Exploring the four cognitive styles for innovation and creativity.
Understand how we prefer to organize and process information.
Exercise: "How Would You? Participants are presented with an organizational situation where they need to apply their style to come up with an innovative approach to an organization problem.



Action Plans

Review of learning and action planning.
Quiz and evaluations.