Main content
Customer Service Excellence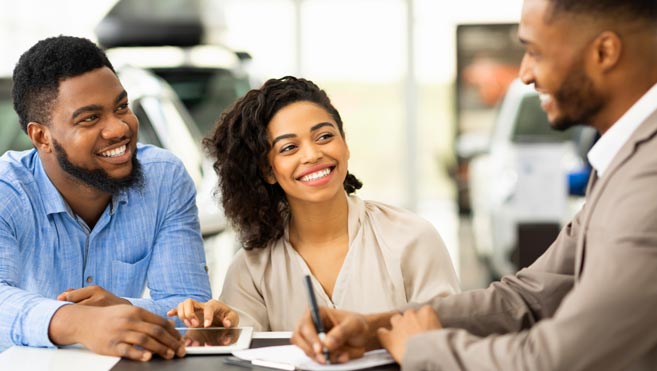 In today's most successful organizations, excellent customer service has shifted from a bonus to a necessity. Customer standards and expectations are rising, as are the demands on your workforce. The speed of business sometimes causes teams to sacrifice service to meet deadlines, but another more inspiring option awaits.
Course Description
In this course, participants revisit the basics of excellent customer service and learn new tools to keep companies competitive. Participants practice real-world scenarios to examine facets of customer engagement such as tone, body language, empathy, and relationships.
Participants learn how to help difficult and angry customers, and how to serve internal customers such as colleagues and executives. Throughout the day, participants will work on a living document called the Culture of Service where they define what attitudes and behaviors they want to implement in their team or organization. Rise above the rest with the power of excellent service!
Course Outline
What will be covered:
Lesson 1. Understanding Customer Service and Framing the Culture of Service
Introductions and program objectives
Explore the benefits of customer service to the organization and individual
Recognize the importance of internal customer service
Identify how customer service benefits the individual
Excel with customer service
Discuss and select real-world scenarios to work with throughout the course
Culture of Service living document: Participants learn how to create this set of attitudes, behaviors, and guidelines for service in their organization
Lesson 2. Identifying How Customers Define the Success of Your Organization
Recognize trends in customer service
Identify criteria for customer satisfaction
Revisit Culture of Service living document
Lesson 3. Increasing Customer Satisfaction
Personal touch in customer service
Excellent first and last impressions
Revisit the Culture of Service living document
Lesson 4. Providing Excellent Face-to-Face and Remote Service
Identify categories of face-to-face contact
Understand critical success factors in face-to-face customer service
Identify characteristics of Active Listening (techniques, benefits and guidelines)
Identify remote customer service communication channels
Apply remote customer service best practices
Revisit the Culture of Service document
Lesson 5. Engaging Difficult and Angry Customers
Serve difficult customers
Manage difficult customers
Deal with difficult or unhelpful colleagues
Revisit real-world scenarios
Revisit the Culture of Service living document
Lesson 6. Increasing Customer Loyalty
Optimize moments of truth
Recognize the value of customer complaints
Recognize the stages of the service recovery process
Revisit the Culture of Service living document
Lesson 7. Synthesis and Application (0:20)
Review Culture of Service document and prioritize high-impact items
Tie to organizational and individual values
Action planning
End of course survey
Learner Outcomes
After Completing this program, participants will be able to:
Identify and enhance the basics of customer service excellence.
Practice various customer service scenarios to analyze the root causes of success and opportunity.
Apply customer service best practices to internal and external customers.
Create a framework for a Culture of Service from classroom learning.
Tie the Culture of Service to organizational and/or personal values.
Course Specifications
Contact Hours
6 hours (9 AM to 4PM)