Main content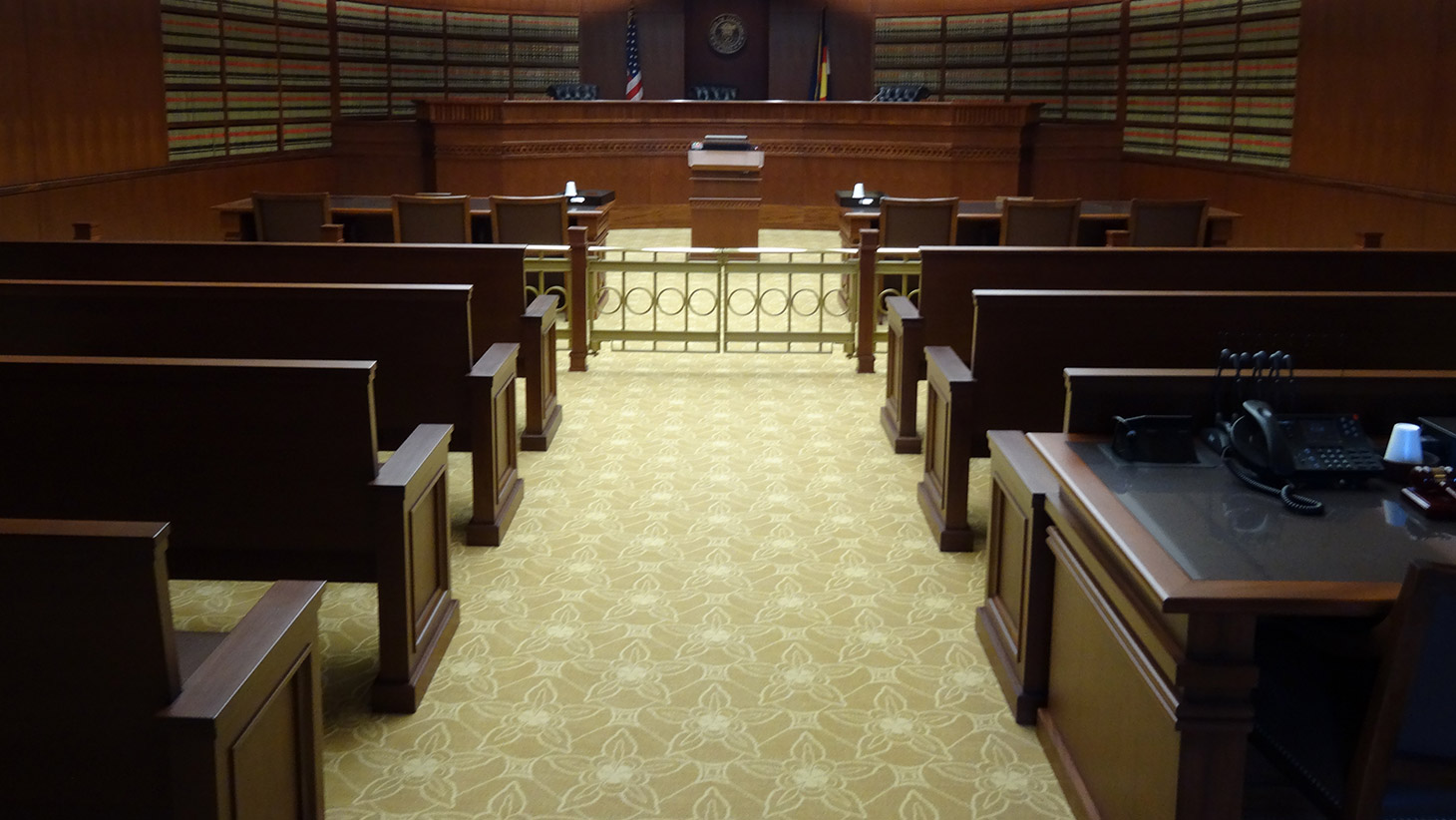 As Georgia's longest-running post-baccalaureate paralegal program, Emory Continuing Education (ECE)'s Paralegal Certificate Program prepares college graduates with the knowledge and skills necessary to succeed in the legal profession. Our comprehensive program — taught by licensed attorneys — consists of multiple core and elective courses totaling more than 100 classroom hours. Students will learn about state and federal court systems while conducting research, writing memos, and creating discovery documents. Areas of study also include attorney/paralegal ethics, contracts, and additional legal terms and court procedures. Participants will have the opportunity to engage in customary law office tasks under the supervision of an attorney.
I want to say how much I'm enjoying my first class with Cecily Barber and how much it means that Emory is shifting this program online.  So many of  us in the class have said how if it weren't online it wouldn't be an option for us, and how appreciative we are of you and Emory for making this possible.
— Miranda M.
Program Objectives
After successfully completing this program, student will be able to:
Identify the ethical duties imposed on attorneys and paralegals
Identify state and federal court systems and local jurisdictions
Define legal terminology and procedures
Create discovery documents
Conduct online legal research
Compose a closed-legal memorandum
Recognize the requirements for a binding contract
Recognize when a breach of contract is committed
Prerequisites
This program is open only to students who have already completed a bachelor's degree (or verified foreign equivalent) or higher. There are no exceptions to this policy. No previous legal experience is necessary to join the program.
Certificate Requirements
To receive the certificate, students must:
Complete all five of the core courses
Complete at least two (2) elective courses
Attend at least 80% of the class sessions in each course
Earn a passing score of 75% or higher in each course
Certificate Format
ECE's Paralegal Program Certificate combines online and traditional classroom work. Students attend six traditional classroom courses at our
2635 Century Pkwy
location and use online tools to access resources and submit assignments. They also must attend instructor-led sessions in our online classroom via Adobe Connect to improve their job search and career development skills.
How to Apply
Please follow the instructions below to apply to the Paralegal Certificate program.
Create an ECE student account.
Submit your application and pay the application fee ($25) online. Please note that a bachelor's degree is required to be admitted to the Paralegal Certificate program.
After submitting your application, please request your transcripts be sent to us so we can verify that you have previously earned a bachelor's degree.

Digital transcripts:

 

If offered by your school, please request a digital copy of your transcripts be sent to srdjan.popovic@emory.edu 
Paper transcripts:

 

If digital transcripts are not an option, please have your school mail an official copy of your transcripts to:

Srdjan Popovic
Emory Continuing Education
2635 Century Pkwy NE
Suite 300
Atlanta, GA 30345
 

You will be notified regarding the status of your application after we receive your transcripts. If your application is approved, you will receive the acceptance email with next steps for enrolling in the program and course registration.
HOW TO REGISTER WITH A DEPOSIT
If you are accepted into the Paralegal Certificate program, you are able to utilize a deposit option when registering for your courses. You must follow these instructions to register with a deposit.
Log into your ECE student account, hover over Academics, and select My Programs.
Click on Paralegal Certificate and scroll to Upcoming Courses. 
Click on the shopping cart icon with a green arrow next to the course(s) for which you wish to register. 
When you're ready, click the shopping cart icon in the top right of the screen to proceed to checkout. 
How do deposits work?
If a course is $895, you will be required to put down a $450 deposit. The remaining balance of $445 is due no fewer than 10 days before the course start date. 
If you are registering with a discount and a deposit, the discount will be reflected on your second payment. You must still put down $450.
If full payment for a course is not received, you will be dropped from that course, removed from the roster, and dropped from the Canvas site.
PAYMENT OPTIONS
The easiest way to pay for courses with Emory Continuing Education is using any major credit card including Visa, MasterCard, American Express, or Discover.
Who Will Benefit?
The following types of students will benefit from this program:
Law students wishing to gain experience in the legal field
Students wishing to make a career change
Students currently working as legal secretaries or assistants who want to expand their career options
Students who are legal professionals in other countries and wish to work in the legal field in the U.S.
Our program is open to students from across the country, with concepts and best practices that can assist any current or aspiring paralegal. Please keep in mind that regulations to work as a paralegal vary from state to state, so please check with your local jurisdiction to confirm eligibility requirements.