Main content
Big Data and Data Analytics Certificate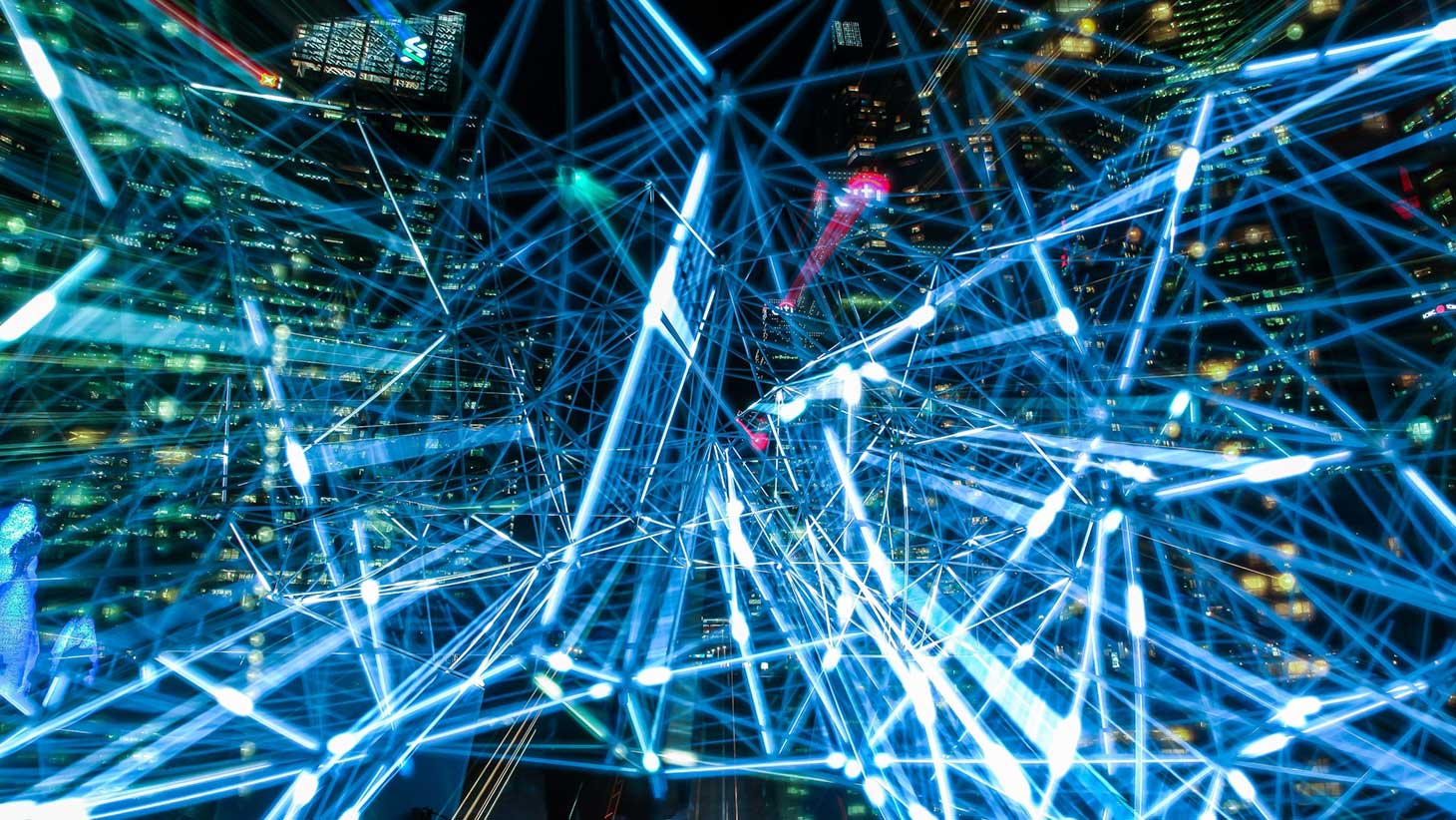 Currently, demand for workers with analytical expertise is extremely high – join us to obtain a comprehensive introduction into the critical and practical elements of big data analytics, including: data structure, warehousing, statistics, analysis, patterns, trends, relevancy, model building, visualization techniques and more. Completion of this course can enable students to participate in big data projects as analysts. The course is best suited for individuals and college graduates interested in data-related careers, including positions as business or data analysts. Recommended: degree in or equivalent practical experience in business, science, engineering, software and/or data processing. 

This course provides a comprehensive foundation in big data analytics and covers the important and practical elements of the field. Armed with this training, graduates of the course can participate in big data projects as associate data analysts. 
Join us for 10 full-day sessions spread over ten Saturdays to gain a comprehensive understanding of the critical and practical elements of big data analytics. Offered in an applied format, the program includes practice and lab components to address the applications of Big Data in real world situations. Data-related topics include: structure, warehousing, engineering, mining, pattern recognition, trends analysis, relevancy, modeling, predictive and descriptive analytics, visualization techniques and more.
The course also covers the use of Spark Databricks as a distributed computing framework. Successful completion of this highly intensive course can enable students to participate in big data projects as analysts. The course is best suited for individuals and college graduates interested in big data and related analytics careers, managers considering big data projects, and/or individuals who want to advance their business career.
Program Objectives
Upon successful completion of this intensive program, participants will be able to:
Explain big data analytics, and its role in the datafication trend
Explain the fundamentals of data engineering
Collect, clean, and explore data (perform data wrangling with Azure and Python)
Demonstrate the use of data mining techniques
Build, train, evaluate, optimize and deploy descriptive and predictive analytics models
Demonstrate effective communication skills through data visualization, presentation, and storytelling using Tableau
Perform text mining
Perform artificial intelligence-based image recognition (deep learning) using NVDIA
Use analytics tools including Azure, Python and Tableau for big data analytics projects
Leverage Azure Databricks and Spark for scalable machine learning
Prerequisites
Students interested in this program should first complete ECE's Business Intelligence program or have already earned a degree or have equivalent practical experience in any of the following fields: business, banking and finance, supply chain, healthcare, pharma, science, engineering, software, IT, and/or analytics
Technology Requirements
Students are required to possess intermediate-level Excel knowledge including an understanding of workbooks, data entry, formatting, sorting/filtering, formulas, and charts.
Unsure as to the level of your Excel knowledge? Email harjman@emory.edu to request an assessment, or enroll in one of our Microsoft Excel Level 2: Excelling at Excel class options -- plus get a 10% Excel course discount with promo code BUSINTELL
About Big Data
Big Data refers to a huge number of diverse, structured and unstructured data created at high rate. Data sources include sensor networks, social networks, medical records, Internet text and documents, genomics, etc. Big Data can be leveraged to identify issues and opportunities not possible via traditional tools and techniques; a variety of industries currently utilize Big Data, including healthcare, retail, manufacturing, finance and government.
As such, the potential for career enhancement is significant -- according to a report published by McKinsey, "The United States alone faces a shortage of 140,000 to 190,000 people with analytical expertise and 1.5 million managers and analysts with the skills to understand and make decisions based on the analysis of big data."
Our courses will prepare you to be a successful professional with a promising career in Big Data analytics. Students who complete our Big Data program will be candidates for our advanced-level courses – including Applied Machine Learning and Data Science with Python, Artificial Intelligence (AI) & Deep Learning. More advanced-level courses – including Data Engineering, Cloud Computing and Internet of Things (IOT) are in progress and will be available soon.
Who is it for?
This course is intended and best suited for the following prospective participants:
Individuals and college graduates interested in a big data career as data scientist who have already earned a degree in or equivalent practical experience in business, science, engineering, software and data processing
Business intelligence professionals and data analysts who are interested in becoming knowledgeable about Big Data Analytics
Business leaders who are contemplating the applicability and utility of big data analytics in their businesses
Managers and executives who are interested in becoming effective participants in the selection, implementation and competent use of big data analytic solutions in their businesses
Careers
Big data applications are commonplace -- most large companies have one or more of these applications, providing fast access to large stores of customer and sales data. As the IT organization grows to install, support and maintain these applications, new job categories and new tasks are added to the mix. These may include:
big data hardware and software support;
business analysts (using analytics to probe and explore the data); and
managers who must supervise and prioritize job tasks.
The hardware/software support positions often center on the technical nature of Big Data. The emphasis of our program focuses on the analysts' and managers' roles regarding business management of big data.
The following links provide example salaries of Big Data professionals. Please note: these numbers do not reflect entry level salaries; however, the articles may offer relative comparisons.
Program Topics
Introduction to big data analytics
Azure in data analytics
Introduction to Python, Numpy, and Pandas
Data mining
Data engineering
Data wrangling with Azure and Python
Descriptive analytics with Azure and Python
Predictive analytics with Azure and Python
Text mining
Text mining with Azure and Python
Image recognition (deep learning) with NVIDIA
Introduction to Azure Data bricks and Spark
Data visualization and data storytelling with Tableau
Guest Lectures from data analytics experts and leaders in the industry
Practicum and capstone (build, train, and evaluate analytics models)
Payment Options
The easiest way to pay for courses with Emory Continuing Education is using any major credit card including Visa, MasterCard, American Express, or Discover.
Deposit Option
Students are able to put down a $500 deposit to secure a spot in this course. The deadline for paying the remaining balance of $3,995 is 10 days prior to the class start date. 
Rafat B.
"I want to thank you for doing a great job putting the [Big Data] program together -- it was a great experience and I learned a lot. I am happy to inform you that I just got a wonderful job offer as a Business Intelligence Analyst, and the experience during the program was crucial in securing the position. I also used the salary negotiation skills from the program to help get a great salary offer. Please say a big thank you to the whole team."
Andy C.
"Just wanted to send a quick note and let you know that after completing the Big Data program a year ago, I was offered a big-time analytics job with a six-figure salary for a company in Buckhead. I interviewed with them in person and they gave me an offer right there in person before I left.
This is technically my second analytics job after getting my certificate, but overall should be a testament to how effective the Business Intelligence and Big Data programs are at preparing students for the real world."
Gina W.
"ECE's Big Data and Data Analytics program has a wealth of superb instructors with an unsurpassable depth of knowledge in their respective subjects. It is a testament to the program – and to the waiting list of future attendees. All things being considered, I appreciate the extra time and attention the instructors lend to our questions and learning process. I also appreciate the repetitiveness of the lessons and concepts through online sessions and class discussions. It is a tribute to your creation and coordination of this program, obtainment of the best instructors, and success that follows."
Suneetha V.
"I appreciate the Big Data program at Emory and the whole experience of participating in events -- and for the extra offerings of help. I felt that no other program has this type of commitment and out of the way offering of help. Just wanted to share my appreciation."
Ed W.
"[Recently], I went through a challenging time which included job transition. I first heard about Emory's Big Data program through a job fair. A few months later, I landed a role in analytics. Excited, I also realized I lacked some key skills -- the following summer, I enrolled in Emory's Big Data program.
The program is demanding but very exciting. I was amazed to find a program in an industry that has evolved into a major driving force in today's digital economy. Emory's program helped provide clarity, real-world use and value to this exploding discipline.
More importantly, the program has been fundamental to success at a Marketing/Advertising analytics firm -- and more recently, landing a role as manager of marketing analytics for a large cable provider in Atlanta."
Andrew C.
"Just wanted to thank you for ultimately convincing me to go through with the big data program. Because of the program, I was able to leave my sales job and will soon start a Business Intelligence role where I will be using R, Tableau, and Spotfire. Since I come from a sales background with no analytics experience, the big data program was instrumental in getting me into this field.
I look forward to recommending the program in the years to come."
Kevin P.
"I am writing this email to thank Mr. Arjmand and Emory Continuing Education for offering the Big Data and Data Analytics courses. Initially, I was hesitant in enrolling in the course. I signed up for the information session; Mr. Arjmand was very thorough in covering the topics of the course and also the benefits everyone should expect to receive upon obtaining a certificate.
After considering everything, I enrolled in the May 2017 program and received my certificate in August. Later that year, I created a simple data visualization using excel to support a topic within a report I was writing for work. I wasn't sure how it would be received since this was atypical for our reports. To my surprise, my management team was overwhelmed by the additional insight and began assigning additional data-driven tasks to me. I now am a member of the first Data Analytics and Visualization team within the Risk Department at my bank.
I desperately needed a change in my career and now finally believe that I am in the driver's seat. So again, I would like to thank Mr. Arjmand, our teachers, and Emory Continuing Education for providing such a significant class. I'm looking forward to the path my career will now take me."