Main content
New Year, New You: Preview Event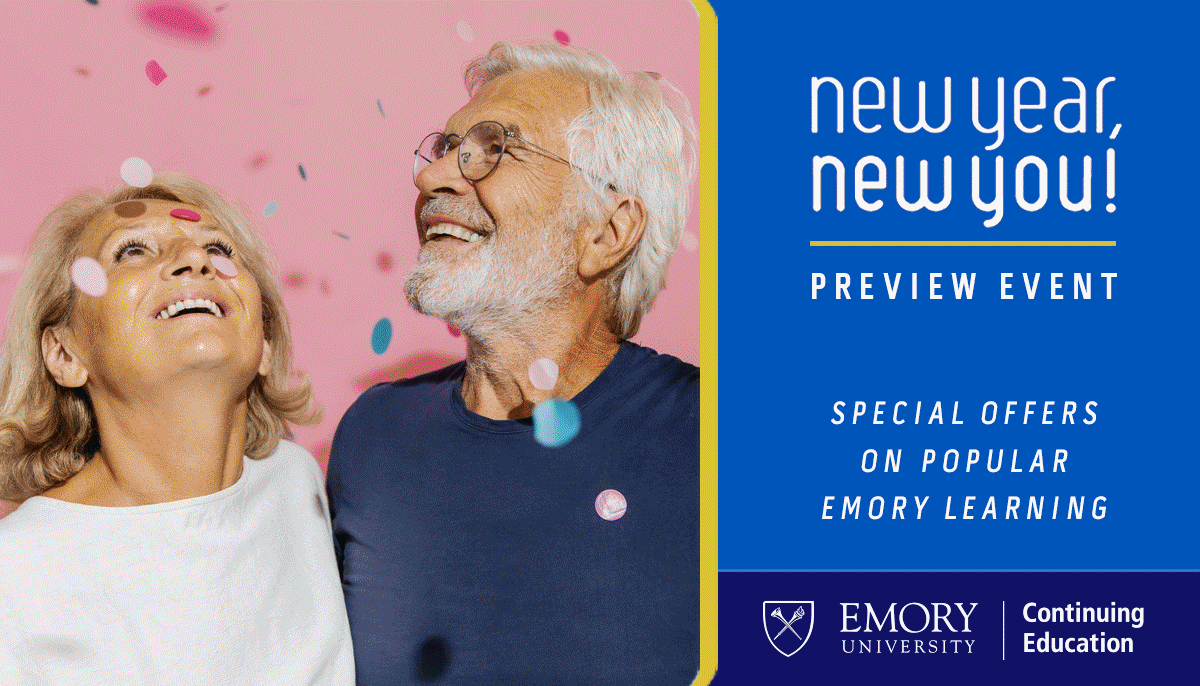 THE EVENT HAS ENDED
If you have questions about learning you purchased or were attempting to purchase during this promotional event, please contact our team.
Envision a new you! 2023 offers you the chance to start a new career path, update your job skills, or be inspired through a creative course. In the closing weeks of 2022, it will be the ideal time to use your remaining training budget or give the gift of learning. Through our event, we are making it easier to to all of this! ​
During the New Year, New You: Preview Event, you have preview access to special offers from Emory Continuing Education. A popular set of courses and certificates are 20% off* through November 13, 2022. As a tribute to our military veterans and to celebrate Veterans Day this week, veterans and active service members and their spouses qualify for a 25% discount* on all special offer learning. Emory alumni also qualify for a 25% discount** on the same learning.
Everyone will enjoy savings on end of year learning and 2023 learning that could fill to capacity in our main event in January. We are also debuting out newest certificate in this promotion, Interior Decorating & Home Staging.
Use code PREVIEW22 at checkout for promo pricing. Military veterans and active service, please follow these steps.
CERTIFICATES OFFERED:
COURSES OFFERED:
*Veterans and active service members and their spouses qualify for a 25% discount for any learning offered in this promotion. To use our military discount code, first create an account by filling out a simple application - click here to begin. We appreciate the service of our active military and veterans!
**Emory alumni - to use the alumni discount, click here for instructions.