Main content
Biography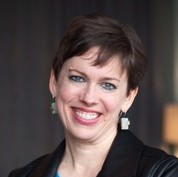 Jennifer Taylor is a book reviewer, editor, and writer based in Georgia. Most of her life has been spent moving from place to place, as evidenced by the fact that she has moved 35 times.
Jennifer's favorite city is Chicago where she found her niche in the Ukrainian Village with a colorful cast of characters including a 70-something bikini-clad woman who pruned her grass with scissors, and a former day trader turned motorized rickshaw owner, both of whom have been chronicled in Jennifer's essays.
Her writing has appeared in Chicago Sun-Times, Fiction Writer's Review, H2O Magazine, Bookslut, Pittsburgh Magazine, Publishers Weekly, Savannah Magazine and several additional publications. Her creative work has appeared in Hobart, Pif, Southern Women's Review and Shaking Like A Mountain with more forthcoming.
She has an MFA with a double concentration in Fiction and Nonfiction. Jennifer was the fiction and nonfiction editor of damselfly press for 12 years. She served as a reader for Tin House Magazine for a decade and was an acquisitions editor for Leapfrog Press. She is a preliminary film judge for Aspen Shortsfest.
Teaching