Main content
Biography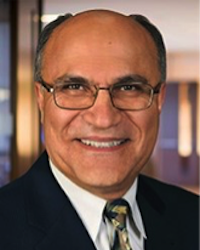 Dr. Abi Salimi is an experienced technology professional in Cybersecurity, Health IT, Process Improvement and Education. He has a doctorate in Computer Science and more than 30 years of cumulative experience in process improvement, all phases of software development life cycle, project management, health IT and cybersecurity. He is a faculty member in the Computer Science Department at University of North Georgia; and a technology consultant.
He has led change management and technology-driven initiatives, developed workflows, identified gaps, and provided improvements. He has experience in IT infrastructure and cybersecurity assessments and implementations based on frameworks and standards such as NIST, HITRUST, HIPAA and ISO. He was involved in development of an online application allowing clients to assess their IT and Cybersecurity maturities at different levels of granularity.
He provided Health Information Technology training to healthcare providers. He developed and implemented Health IT programs based on the ONC Health IT curriculum, and provided training in EHR systems and patient workflows.
He has held process improvement leadership roles at UniSysQual, Inc., Scientific Games and Fidelity Information Services. He is one of the founders, a board member and past president of the Atlanta Software Process Improvement Network (Atlanta SPIN.)