Main content
Biography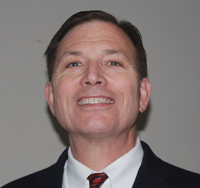 Kevin Postich is a practicing Sr. Project Manager with Fiserv Corporation in Norcross, GA. There he leads projects employing best practices as outlined by the Project Management Institute (PMI) to ensure success in all areas, as measured by project sponsors and key stakeholders.
With over 25 years of experience managing complex Projects and Programs, Kevin Postich brings a wealth of knowledge into the classroom. He is a certified project manager (PMP), certified by the Project Management Institute (PMI) in Newtown Square, PA. He has spent the last several years managing complex programs and various internal projects for Fortune 500 customers such as McDonalds Corporation, Ford Motor Company as well as the U.S. government. His background is quite diverse. He has worked for large service firms such as Electronic Data Systems (EDS), and General Electric (GE), as well as technology and manufacturing firms like Fiserv and General Dynamics.
From initiation to closure Kevin will outline program and project planning techniques including scope & requirements gathering, work breakdown structures, triple-constraint and project variances, as well as risk management and quality assurance techniques. Kevin enjoys bringing difficult concepts into easy-to-understand, everyday language so those students choosing this great career path will not only continue as a project manager but thrive as a project manager!
Education
Master's in Business Administration, University of Phoenix
BA in Communications, Bowling Green State University
Certifications
PMP - Project Management Professional
CCNA - Cisco Certified Network Associate
Teaching