Main content
Joy Hartsfield
BFA, Award Winning Nature Artist
Biography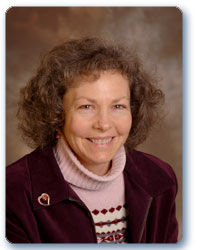 Joy Hartsfield, Nature Artist*Teacher*Writer*Native of Atlanta
Slinging paint, printmaking, drawing and collages since a kid, now with 71 awards from art shows or juried exhibitions 1979-2019. Endangered animals and wild places are her favorite to illuminate their importance and raw beauty in various media whether watercolor, inks, graphite, charcoal/pastel or with paper (collage), and sometimes all of the above in a poetic sense of chaos. One day she is painting or planting wildflowers, the next sitting in a preserved dinosaur footprint in a riverbed beaming with excitement. The world offers me so much historically, culturally that it is a good thing I love to smile!! I will endeavor to smile through my macular degeneration and struggles to finish my artistic bucket list. PROMISE.
Currently teaching and sharing at Emory's evening or Osher Institute, Stone Mountain Memorial Association for a variety of workshops. Exercise of the mind and body is important; incorporates stretching and deep breathing techniques into her art workshops. Often in the member shows at Arts Station in Stone Mountain Village or in Plein Air competitions. Always competing against herself to make better, make more mysterious, make more beautiful, and make more insightful artworks.
Recent adventure: August 2018 South Dakota, Wyoming on several fossil trails, recording archaeological discoveries, painting/drawing in several national parks: land and sky-scapes, cave tours, being respectful of native American territories!
Education
Certified Climbing and Rappelling Instructor, US Army Rangers, 1978/79
B.F.A. North Georgia College & State University, 1980 Double Major in Fine Art, Color Theory, Minor in Printing
Apprenticed to Vernon Harris for Paper and Oil Painting Cleaning and Preservation, Goldsmithing, Museum Framing 1981-1983
Post Graduate studies at High Museum of Art, 1982-1987
Atlanta Botanical Gardens and Hastings Nursery classes in Botany 1986 to present
Studied particular fields of art with Alan Tiegreen - Painter, Ralph Ricketts - Printer
Clayton College Continuing Education in Computer Classes 1998/1999
5 certificates Ecology/ Nutrition of whole foods & herbs/ Massage Therapy in Continuing Education classes, lectures
Juice Plus+ Boot Camps 2000 to present