Main content
Biography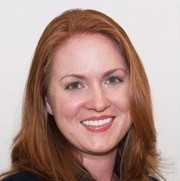 Joleen Ledger is both an instructor and lifelong learner, and she strives to help others excel both professionally and personally through instruction, training, or coaching. Over 18 years ago, Joleen started as a class facilitator and instructor for English speakers of other languages, which includes group and individual private instruction in English grammar and communication for adult and teenaged learners, as well as onsite company private instruction.
She taught abroad for a year in Brazil at Interline Language Center and in subsequent posts in Georgia at Gwinnett Technical College, gaining valuable interactive group experience for adults, as well as at two private institutions in Atlanta for four years: Edgewood Institute, Inc. and Bridge Languages (CCLS Atlanta). The diversity in content, audience, and dynamic of public and private institutions has prepared Joleen for various methodologies, learning styles, and levels.
In addition to ESL training, Joleen has also been instrumental in leading training sessions in a professional arena. She has developed and facilitated various topics including Grammar and Writing, Communication, Presentation Skills, Leading Change, Managing Difficult Conversations, Problem Solving, Critical Thinking, Resume Writing, Feedback and Coaching, Decision Making, Time Management, Goal-setting, Stress Management, and Process Improvement. In her current full-time role as an Organizational Development Specialist and Corporate Trainer, Joleen meets corporate professional learning needs by managing client and enterprise-wide learning objectives.
Joleen earned her Master of Science Degree in Organizational Leadership from Brenau University in Atlanta, as well as a Bachelor of Science degree in Management, Finance, and International Business from the University of Central Florida. Her certification for Teaching English to Speakers of Other Languages (TESOL) is from Kennesaw State University.
Joleen's professional associations include TESOL International, Georgia TESOL Association, and American Society for Training and Development. Additionally, she has held a role as an Advisory Board Member of the Interactive College of Technology ESL Department.
Teaching