Main content
Elevating organizational success.
Emory Corporate Learning creates client value through the application of our skills, experience and expertise to develop and deliver relevant learning solutions to enhance the organization's employee performance. We support our clients by providing high-quality, relevant and practical talent development programs in a variety of subject areas that can be customized to meet unique organizational needs.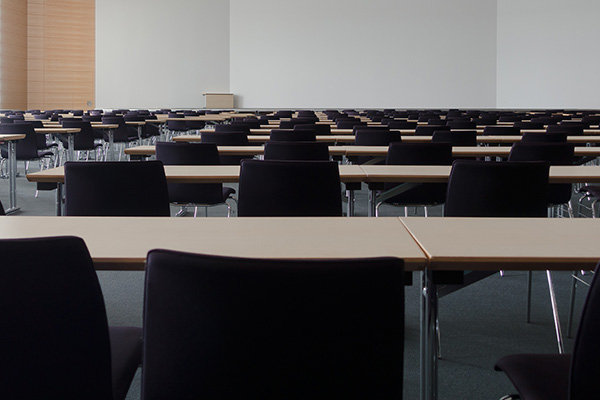 Our Clients
Learn more about the training solutions we provide to our corporate clients across all industries.
Learn More (Our Clients)
Contact Us
Have you seen a course or program you want to bring to your employees? Reach out today to discuss with our team!
Contact Us (Contact Us)
As a leader in corporate and professional education in the Southeast, Emory Corporate Learning programs provide hands-on, need-specific, learning solutions to small, medium, and large organizations in the region and beyond. Our clients all share a common need for high-quality, cost-effective and proactive professional employee development and learning solutions; they depend on Emory Corporate Learning to maximize the return on their training investment by helping employees reach their potential.
New Manager Development Program
CLIENT: MAJOR ATLANTA-BASED RETAILER — Leverages our program to design, enhance and strengthen managerial and leadership competencies within their organization. Through an application process, high-potential employee is nominated or take the initiative to apply for acceptance into the Essentials of Business Management Program (EBMP). Challenging and Measurable Content is Selected, Designed and Aligned to meet the Organization's Expectations. Participants are emerged in courses meant to bring forth Self-Awareness, Improve Communication, Manage Processes and Lead People. Preparing the participants for the next level.
Coaching for Performance Program
CLIENT: MAJOR ATLANTA-BASED ATHLETIC TEAM — Initially, our program was designed to train up to 60 managers in coaching essentials for managers and how to delivery effective performance evaluations. After an executive briefing with the C-suite, our program was implemented from the top (CEO) down (front-line management). Coaching for performance leveraged our performance management, coaching essentials and handling difficult conversations courseware. We designed a program composed of two (2) executive briefings, ten (10) days of coaching for performance in cohorts of 20 people and five (5) days of collaborative learning workshops. These workshops allowed groups of 5-8 team members to report back to our performance consultant on coaching sessions held with their employees, reinforcing the learning from the program and allowing the teams to learn from each other.
Instructor-Led National Training Programs
CLIENT: MAJOR ATLANTA-BASED RETAILER — Today, organizations have large teams located in two or more locations, working collaboratively to accomplish the same goals and objectives. Emory corporate learning leverages our agility and flexibility to design and deliver our programs locally, nationwide or even globally. Our team is mobile striving to meet you where you are. Working with the c-suite, we designed an essentials of management & leadership program (EMLP) for the entire organization. Each site received the same learning program from one (1) source. Leadership provided the direction, Emory designed and aligned the program, and full implementation began. Now we have a foundation for the annual learning programs, all new managers are provided training and resources, and learning culture has thrived.
International and Remote Programs
CLIENT: MAJOR ATLANTA-BASED AUTOMOTIVE ORGANIZATION — Remote teams are embedded in global organizations and Emory Corporate Learning provides the best experience in remote-team learning. Having teams spread throughout the United States and Canada can be costly to bring them all in for development opportunities. We partnered with leadership to design and deliver – delivering performance evaluations courseware in-person and live-online to remote teams. This organization was going through "change": new HRIS, new learning platform, and a new performance evaluation metric. Emory corporate learning collaborated with leadership to train team members on the new performance metrics and evaluation, in junction with the implementation of the new HRIS and learning platform. Using a web-based training platform, we customized the in-person training to meet live-online standards, bringing in interactive tools such as polling, breakout sessions, and video. Keeping high engagement, while reinforcing learning objectives.
Our Process
1. Consult
We meet with clients, hear their concerns, and analyze their needs.
2. Recommend
We collaborate with clients to align their goals and objectives.
3. Customize
We design a learning plan and develop your program.
4. Deliver
We engage in interactive learning with measurable outcomes.
5. Review
We evaluate the program, review feedback, re-engage with our clients, and listen.