Main content
Professional Presence Certificate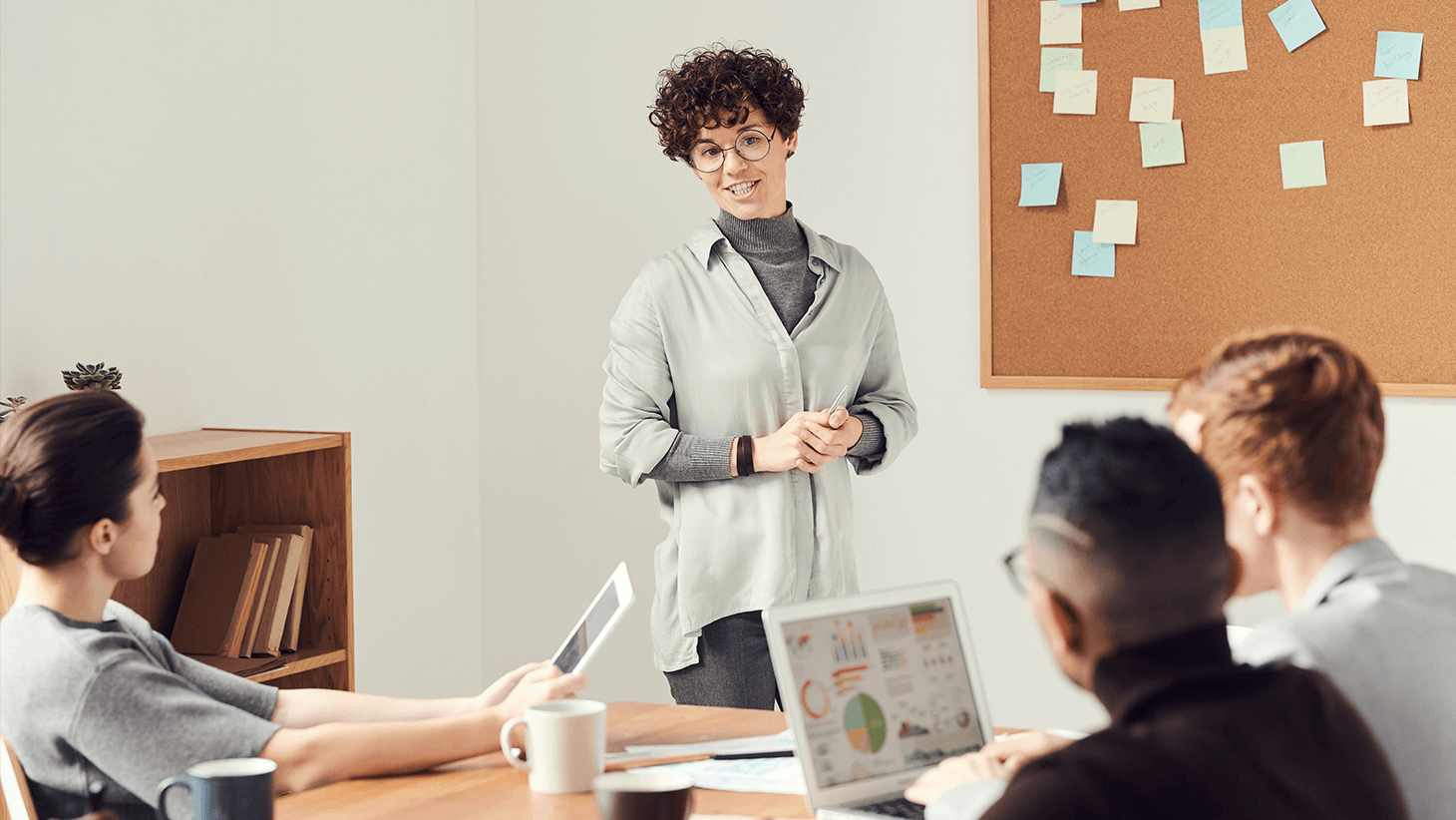 Moving up the career ladder requires a combination of both 'hard' and 'soft' skills -- projecting confidence, excelling in difficult situations, and communicating effectively is often as important as the expertise required to do the job itself. Our program helps participants develop strategies for utilizing emotional intelligence and self-advocacy tools to build self-awareness while successfully conveying your strengths to colleagues and peers. 
Program Objectives
After successfully completing this program, students will be able to:
Develop a personal plan for projecting confidence, excelling in difficult situations, communicating skillfully to command a room, and developing strategies for acquiring productive feedback
Measure and harness emotional intelligence, increasing self-awareness and self-control, to work more resiliently and effectively in stressful situations and with stressful people
Identify and clearly communicate the skills, strengths and values that employers seek for specific roles through participants' resumes, cover letters, interviews and self-evaluations
PREREQUISITES
Students interested in this program should have already earned a bachelor's degree or possess equivalent professional work experience.
CERTIFICATE REQUIREMENTS
To receive the certificate, students must:
Complete all four of the core courses
Complete at least 12 hours of elective courses
Attend at least 80% of the class sessions in each course
Pass any end-of-class quizzes that are administered with a score of 75% or higher
Satisfy all program requirements within 18 months
All courses are also offered open enrollment, meaning anyone can register for them regardless of affiliation with Emory or desire to complete the certificate program.
Who Will Benefit?
The following types of students will benefit from this program:
Managers, supervisors and individual contributors
Business owners and entrepreneurs
Undergraduate and graduate students